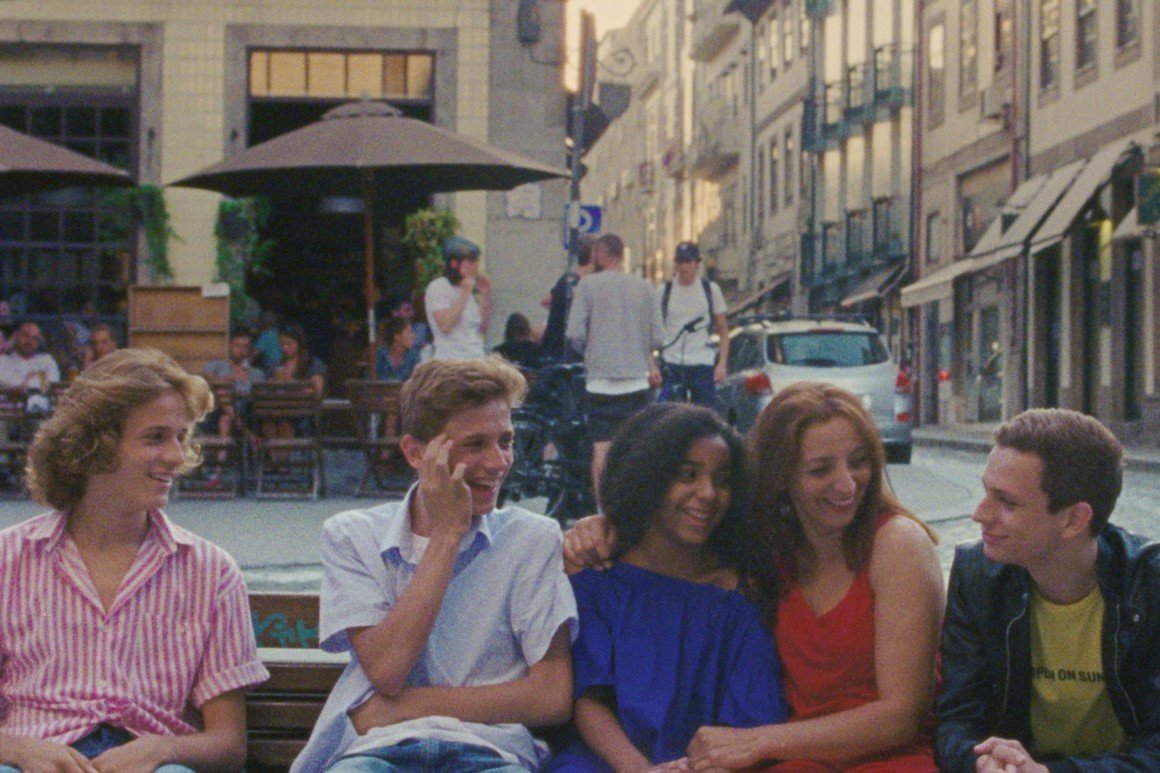 The film by Portuguese director Leonor Teles "Cães que ladram aos pássaros" is now available in theatres
10-07-2020
The film by Portuguese director Leonor Teles, "Cães que ladram aos pássaros" [Dogs barking at birds] premiered commercially in national territory on 9th July. "Dogs Barking at Birds" was commissioned by Porto City Hall to Portuguese director Leonor Teles in the framework of the Cultura em Expansão ["Expanding Culture", free translation], a concept created by Paulo Cunha e Silva, and former councilman for Culture, to extend culture to those who have fewer opportunities to be near the cultural processes or activities. 
In order to shoot the film, Leonor Teles took up an artistic residency in Porto and conveyed to the screen Porto's people and scene.
The result was the film "Cães que Ladram aos Pássaros", ["Dogs Barking at Birds] that was awarded the Venice Short Film Nomination for the European Film Awards 2019, on 8 September in Venice, under the Orizzonti Awards. The Jury of the 76th Venice International Film Festival was chaired by Susanna Nicchiarelli and composed of Eva Sangiorgi, Álvaro Brechner, Mark Adams, Rachid Bouchareb.
"Cães Que Ladram aos Pássaros" will be presented in the session themed "Three Portuguese Directors", which will be shown commercially in several Portuguese cities. This initiative includes the films "Dia de Festa" by Sofia Bost, which was presented at the Cannes Festival in 2019, and "Ruby", by Mariana Gaivão, screened at the Curtas de Vila do Conde and at the Festival of Rotterdam.
The first session of "Cães Que Ladram aos Pássaros" took place at Cinema Ideal, in Lisbon, on 9th July at 9.45pm; in Porto, the films will take to the big screen on 12th July, at Cinema Trindade, which also features a debate with directors Leonor Teles and Mariana Gaivão, moderated by Sérgio Gomes, programmer of the Curtas Vila do Conde International Film Festival and of Porto/Post/Doc.