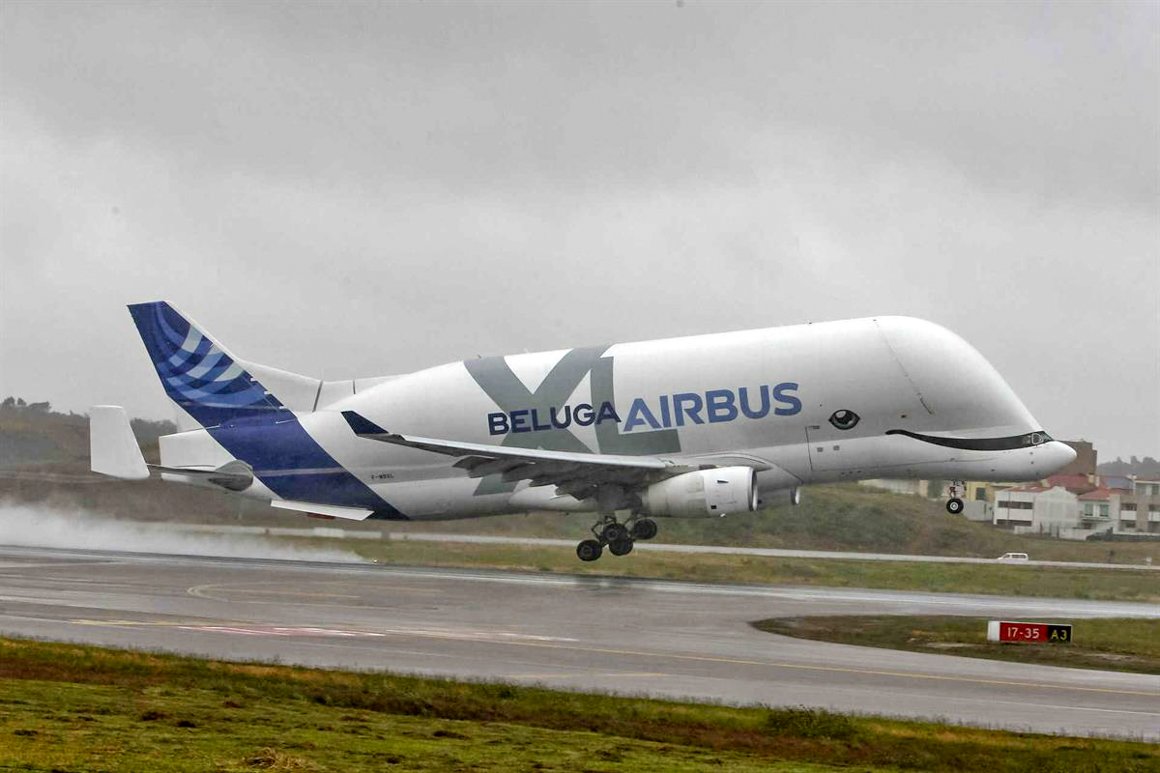 The Airbus Beluga XL performed several touch-and-go landing at Francisco Sá Carneiro Airport in Porto
19-06-2019
The Airbus Beluga XL (Airbus A330-743L) conducted a series of aerobatic manoeuvres at Francisco Sá Carneiro Airport on 18 June and it was an unexpected treat for aircraft aficionados.
The large transport aircraft is due to enter into service in 2019. It is based on the Airbus A330 airliner, to be the successor to the Airbus Beluga. The XL model made its first flight on 19 July 2018.
The Beluga performed several touch-and-go landing (TGL) or circuit at Porto Airport, which is a manoeuvre that is common when learning to fly a fixed-wing aircraft. It involves landing on a runway and taking off again without coming to a full stop, as the aim was to practise many landings in a short time.
The aircraft is being designed, built and will be operated by Airbus to move oversized aircraft components.