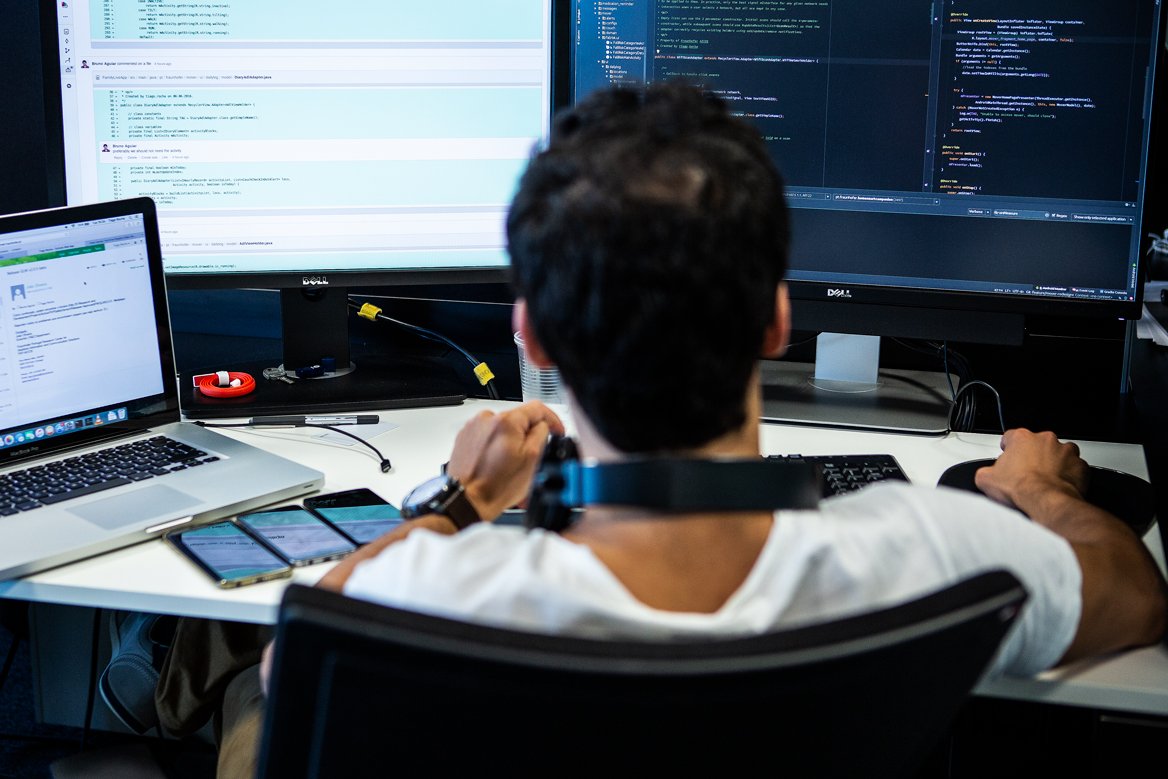 Tech companies show how to overcome the pandemic
25-03-2020
Challenges, strategies and opportunities related to the shut down and to the Covid-19 pandemic were the focus themes for the online debate held by ScaleUp Porto. See what happened
HERE
. 
The municipal initiative
ScaleUp Porto
, devoted to boost the city's entrepreneurial spirit, promoted a debate session targeted at tech companies' professionals, in a webinar format conference.
The online topic session "Trying to maintain normality and performance" gathered Rui Marques, CEO da 7Graus, Sofia Matos, Head of Human Resources and Culture of Infraspeak, and Luís Neves, President of the Porto Tech Hub Association.
For one hour the invited speakers debated not only the challenges but also the strategies to put in place in such critical times and are available to answer any questions from the audience, who attended this
online session
.
The main focus is to provide answers to the anxieties and uncertainties felt by collaborators, while the possible activity is maintained in companies. These uncertainties extend to sales, the permanent connection with clients and the maintenance of operations.
According to Rui Marques, the "uncertainty moment" also brings "an excellent opportunity for the e-commerce sector", which has already recorded an exponential rise in the sales number.
"The challenge is to maintain service quality during the consumer inflow peak. We have been living a kind of Black Friday with no end in sight", affirms the founder of 7Graus, the company that is developing an easier solution for business support that can benefit take-away or the home delivery sector.
At Infraspeak, Sofia Matos says these are times of change, "we have been trying to maintain our operation active, without redundancies and with the same customer. This has been our main criterion. WE are hoping, though, that the Government would announce measures to all companies that are adjusting and trying to maintain their businesses running. That would be a relevant measure for all of us, entrepreneurs, suppliers and customers.
Luís Neves, in charge of Porto Tech Hub, which aggregates 26 tech companies, enhances the strong response by startups and tech companies in Porto, pinpointing the fast adaptation to teleworking. Regarding the economic impact of the current situation in Portugal, Luís Neves claims "solid measures" now and not just for the coming quarter.
"The announced measures may seem positive, but the truth of the matter is that there isn't one that helps us solve the problem we are facing. When we talk about access to credit, we are talking about debts, in a time when we already have companies that are illiquid. It is important that there is a European coordination to solve this serious problem, but in Portugal this has to be solved by us and according to our rules", he states.