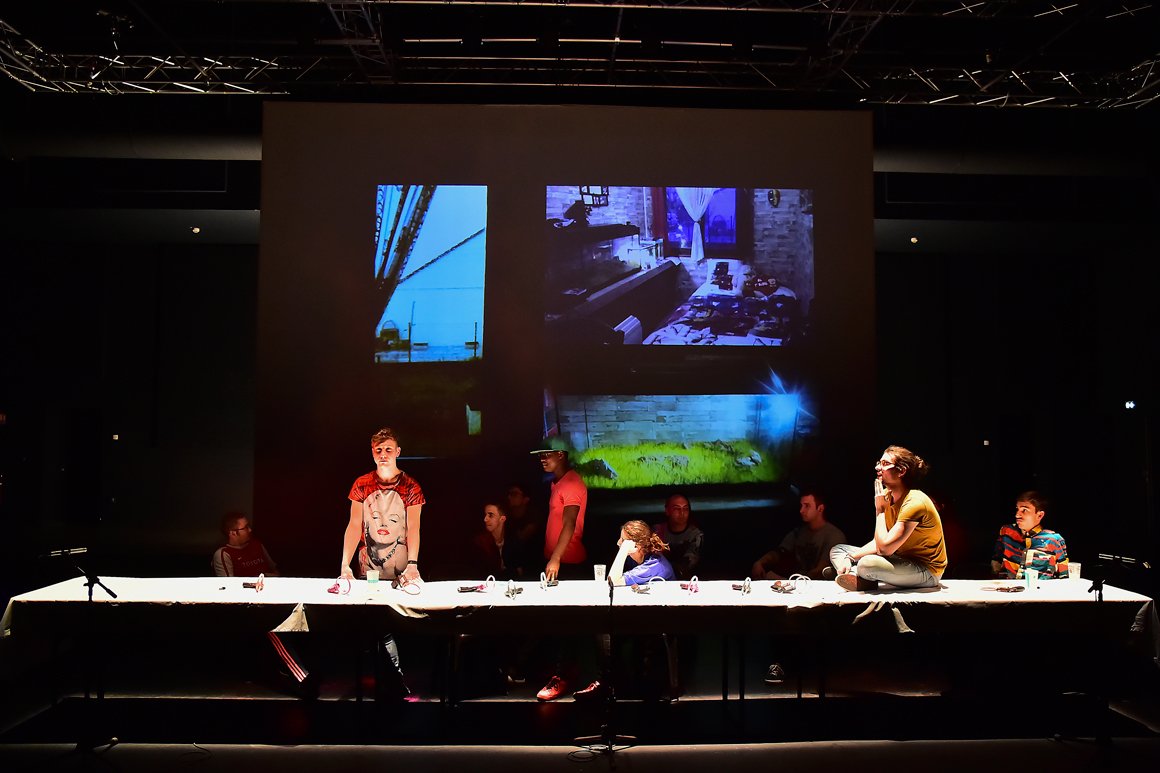 Strengthening of urban cultures in public space with municipal programme "Cultura em Expansão"
13-06-2019
This weekend, Porto hosts an array of cultural events in the scope of the municipal programme "Cultura em Expansão", featuring performances, music and cinema in the parishes of Campanhã, Miragaia and in the neighbourhood of Pasteleira. All events are entrance free.
The first event is scheduled for 14 June, at 9.30pm, with Ana Borralho and João Galante taking the performance "O Gatilho da Felicidade" ["The Trigger of Happiness", free translation] to the Auditorium of Campanhã. This show is the result of the participation and artistic creation with young people in the city of Porto, aged 18-23, through workshops of artistic experimentation on the meaning of happiness: can it be defined? How can we be happy? And, mostly, how can one be happy in an unhappy society?
Through a game of Russian roulette, everyone sits around a table with a gun on top of it; the youth group answers questions on their lives, their passions and their sufferings. The aim is to "map the youth of this territory".
The next day, on 15 June, the Inflatable Cinema will screen new movie sessions, at the Oriental Park of Porto, between 10.30am and 5.30pm. The programming includes the screening of films of the Riga International Film Festival, of Latvia, and also an homage to Vasco Granja, renowned promoter of film animation and cartoons in Portugal, by the he Portuguese Film Institute - Film Museum.
The duo Medeiros/Lucas take to the stage at the neighbourhood of Pasteleira, on 15 June, at 9.30pm, to present their third album "Sol de Março".
The weekend closes with the "Suave Geração" initiative, at the Square of Artur Arcos, in Miragaia, starting at 4.30pm. The afternoon is enliven with open-air concerts and Dj sets by David Bruno & Bruno de Seda, and DJ Karpet and Sentimentol DJ, respectively.
Click
here
for further information on the Cultura em Expansão 2019.