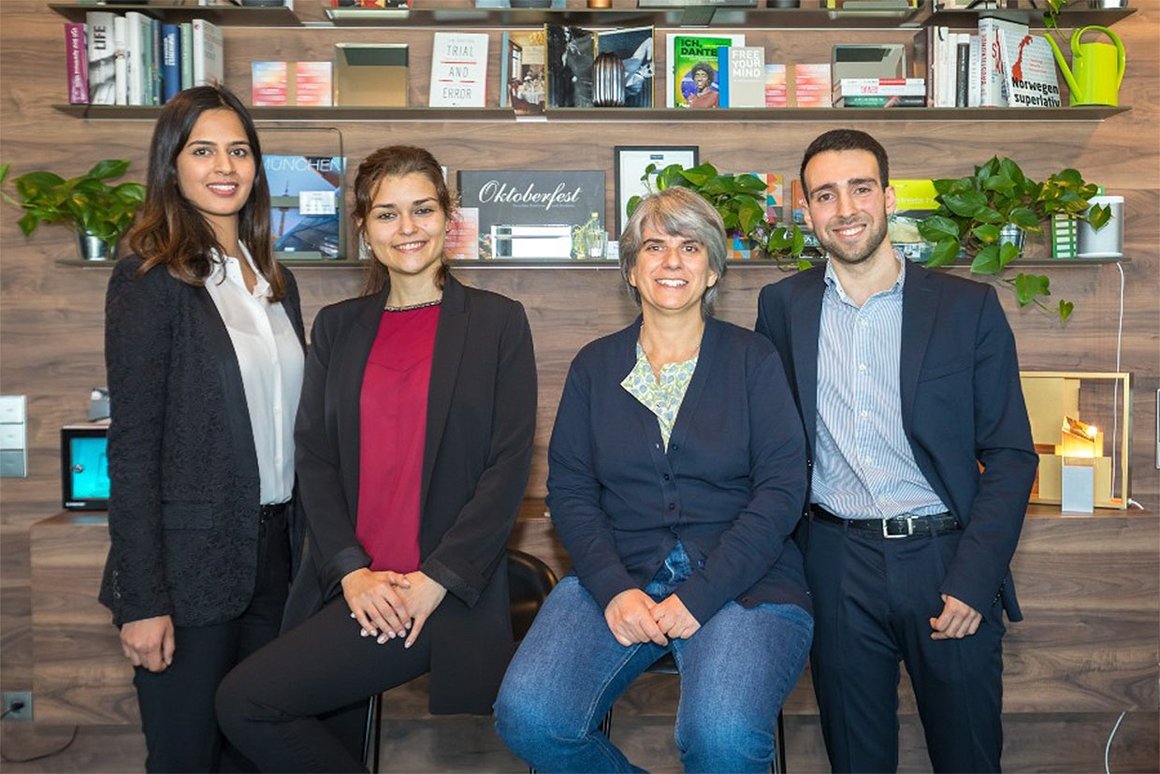 Startup incubated in Porto wins the EIT Health accelerator programme to the tune of EUR two million
17-01-2020
The startup from Porto, 
iLoF - Intelligent Lab on Fiber
was established at INESC TEC and incubated at the Faculty of Medicine of the University of Porto - FMUP.
It was founded by Joana Paiva, together with Paula Sampaio (i3S/FCUP), Mehak Mumtaz (University of Oxford, UK) and Luís Valente (INESC TEC).
In 2019, the startup was selected to win an accelerator programme by EIT Health, the world leading Consortium in the health area. The startup from Porto received two million euros to fight Alzheimer, through AI and photonics.
iLoF researchers created an innovative portable finger print system that can house "digital fingerprints" of several neurodegenerative disorder, which enables rapid testing and involves minimally invasive procedures. It can be used to test brain tumour or Parkinson's, only using microliters of blood.
This startup already features other important awards, namely the Altice International Innovation Awards and the Born from Knowledge Award, promoted by the National Agency for Innovation. The company also scored first place in Latvia, in the Digital Freedom Festival, organised by the Dutch accelerator Rockstart and the first place in the scope of the EIT Jumpstarter, of the European Institute of Technology.
"We want our device and algorithm to alleviate Alzheimer and to help choose the most suitable drug, according to physiology (and this shows that the cure will have been discovered already)", explains Joana Paiva.
On that occasion the WBAF Chairman affirmed that "Porto is a melting pot where people, tradition, history, and the amenities of a modern metropolis come together in one of Western Europe's most vibrant cities. But Portugal's second-largest city is not just a prime tourist destination, it's also home to a burgeoning tech startup scene and a myriad of innovative ventures. And it is one of the few municipalities in Europe that has a startup programme to encourage and stimulate entrepreneurship".