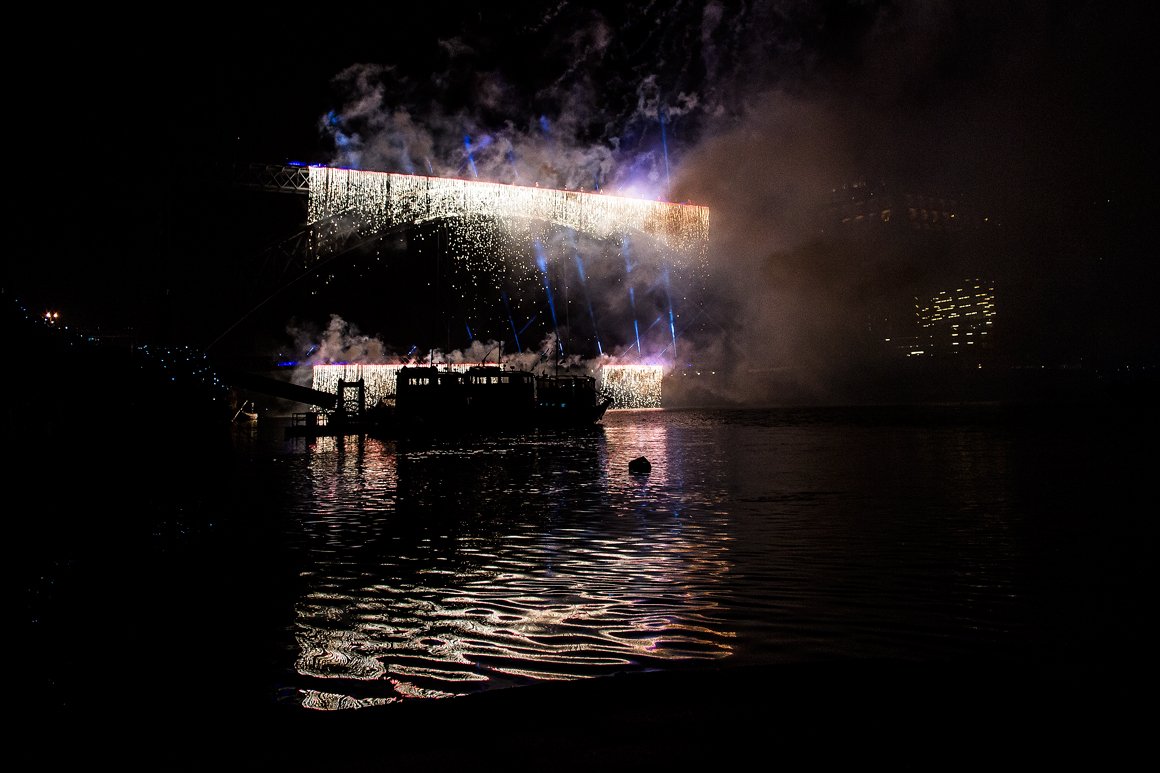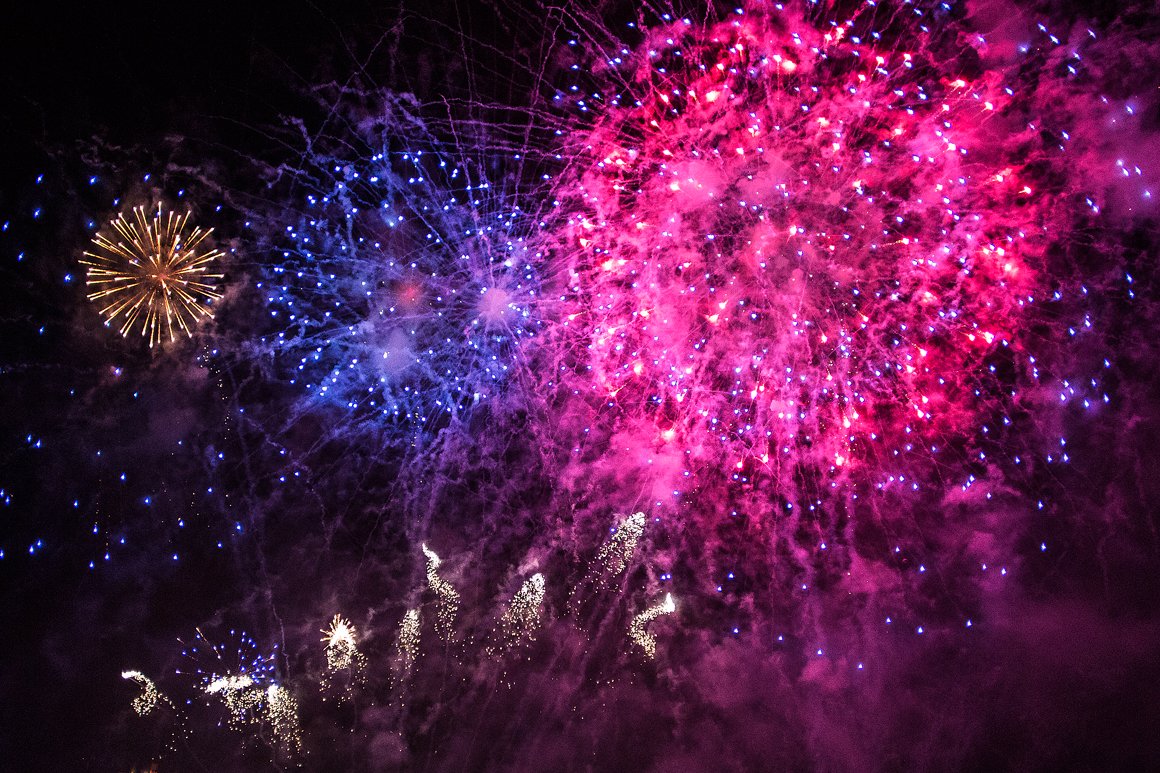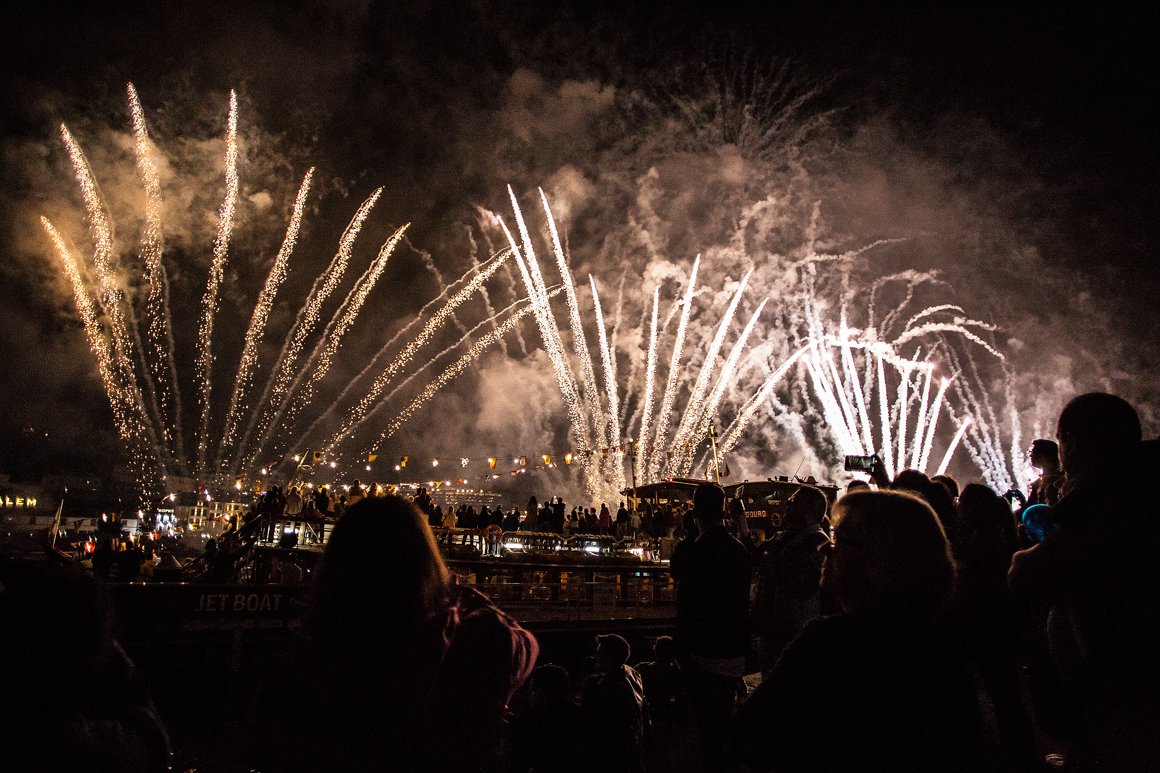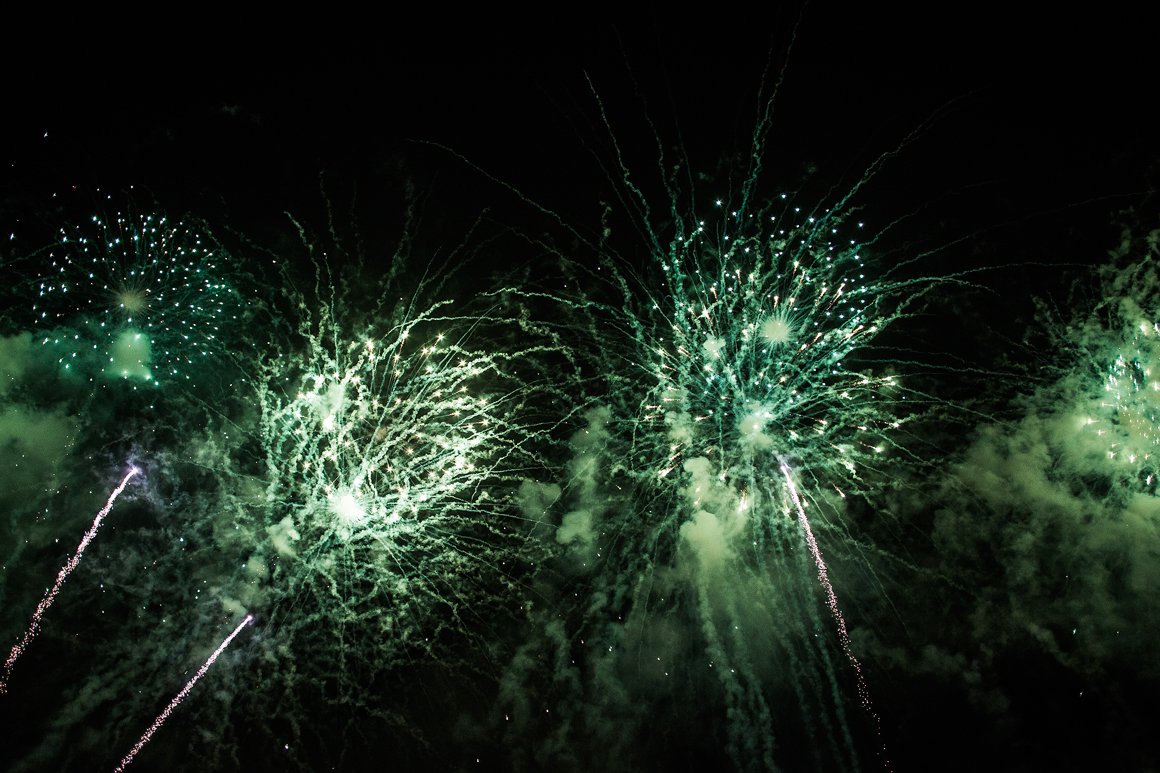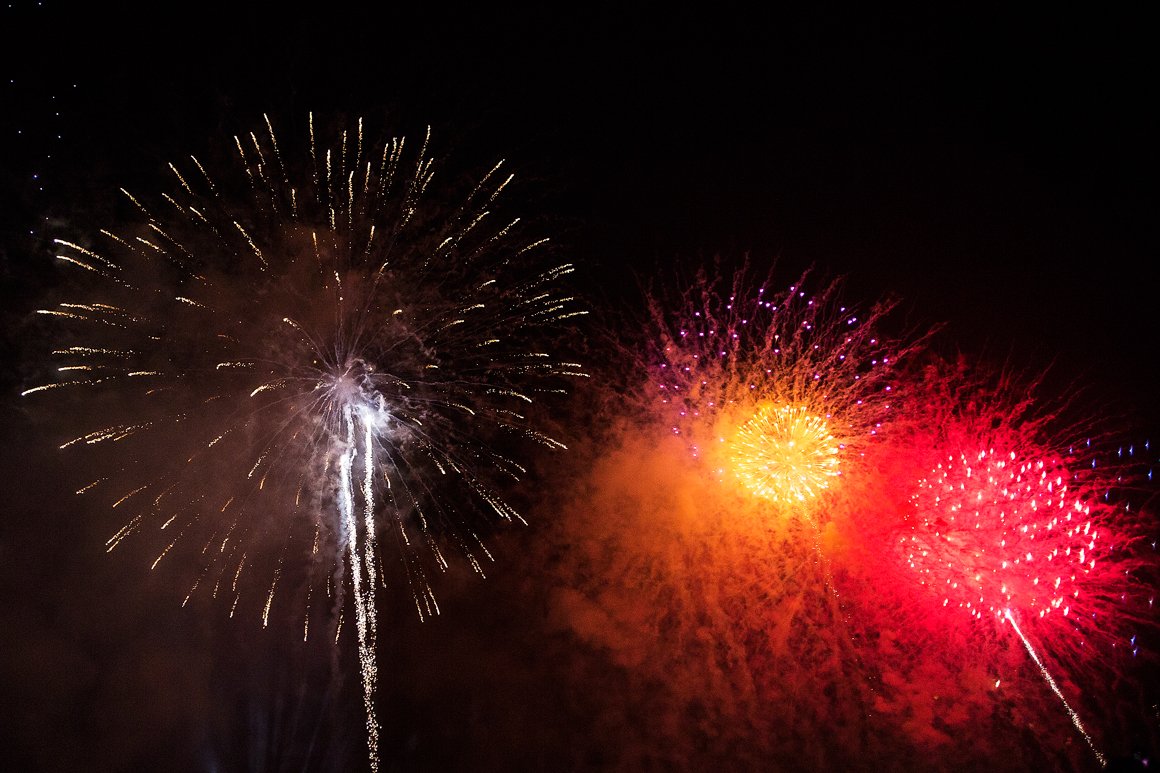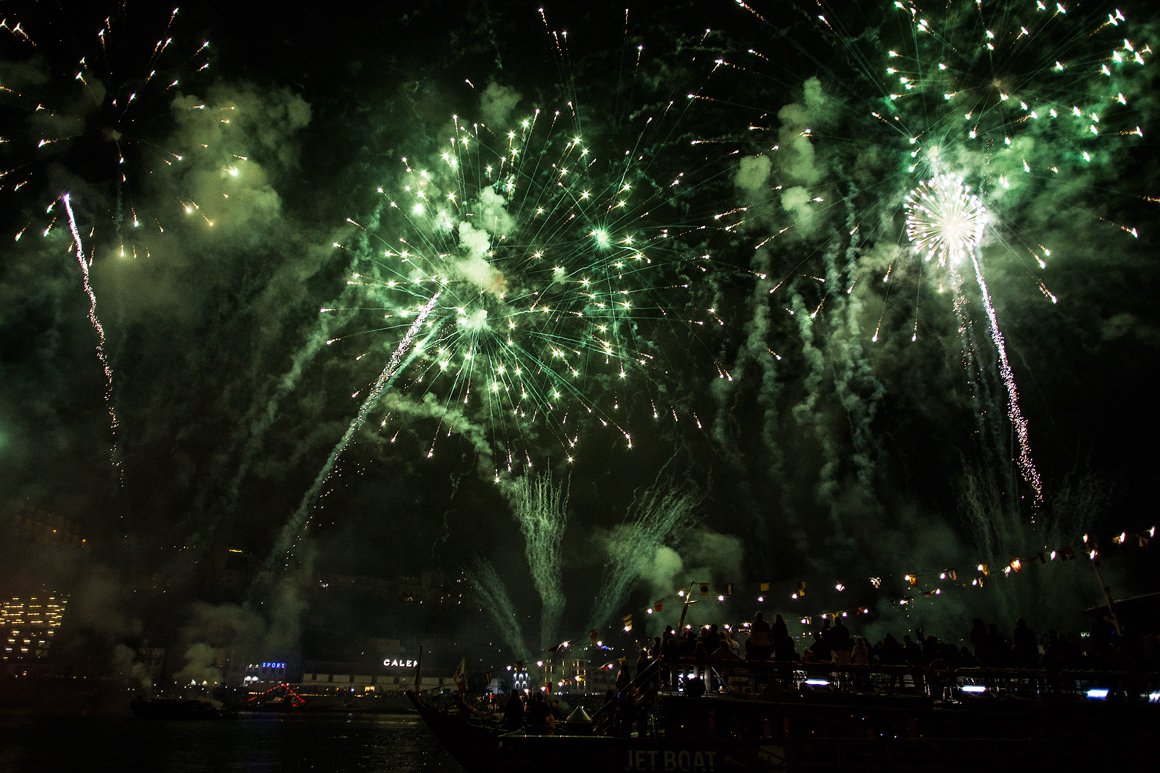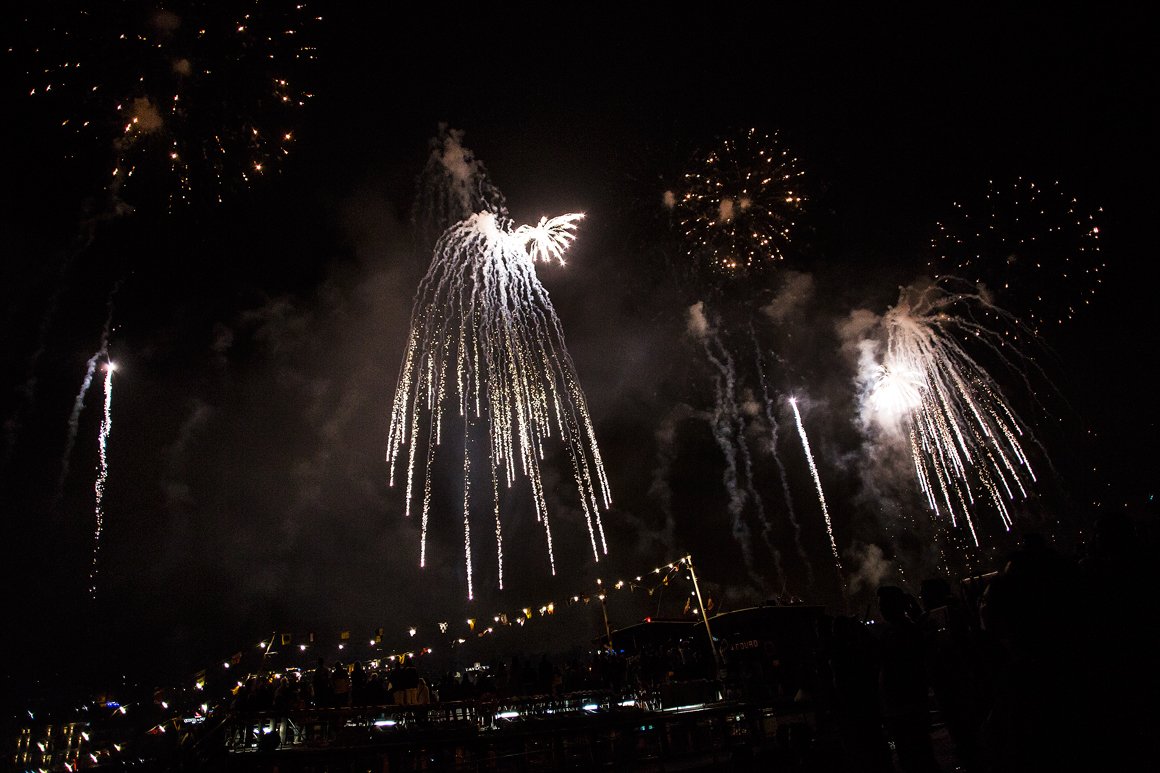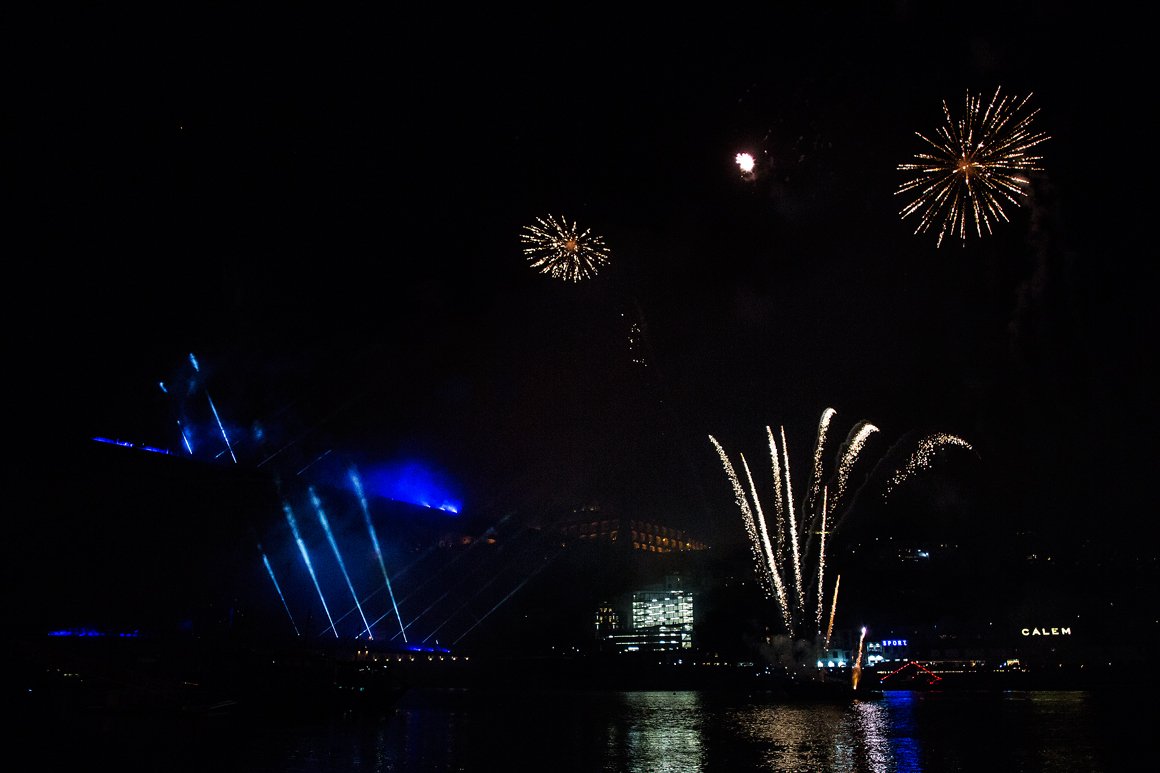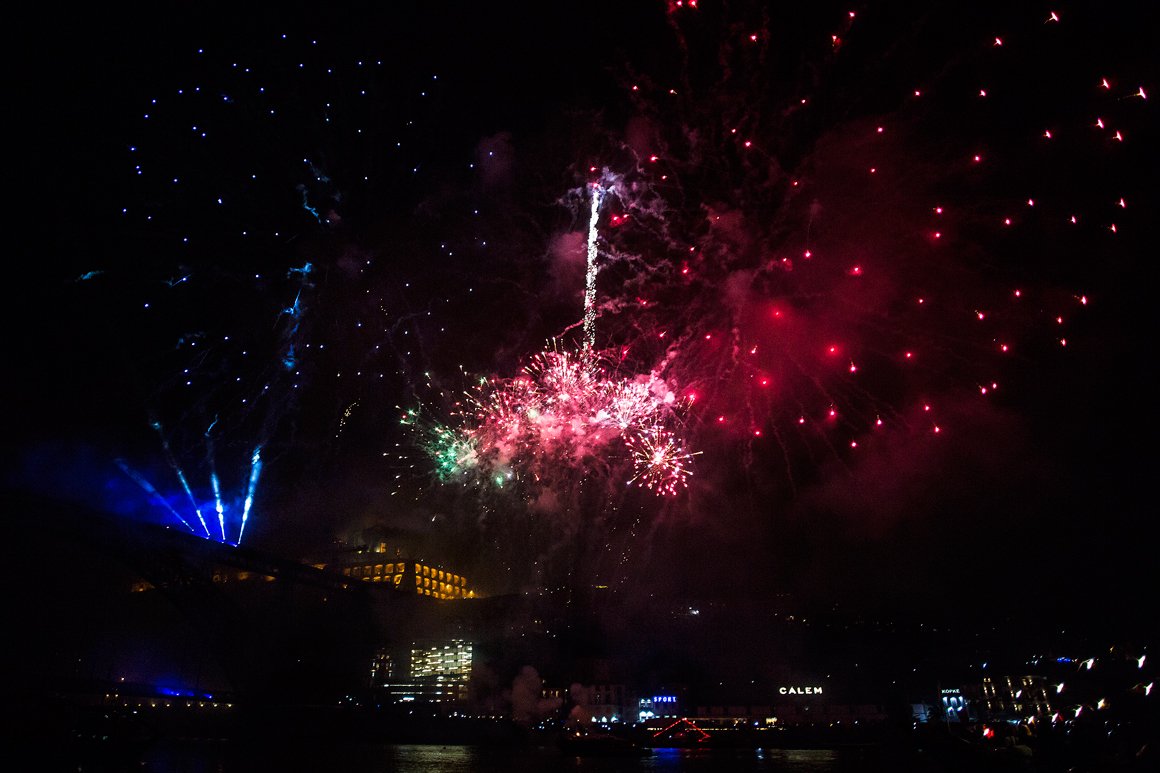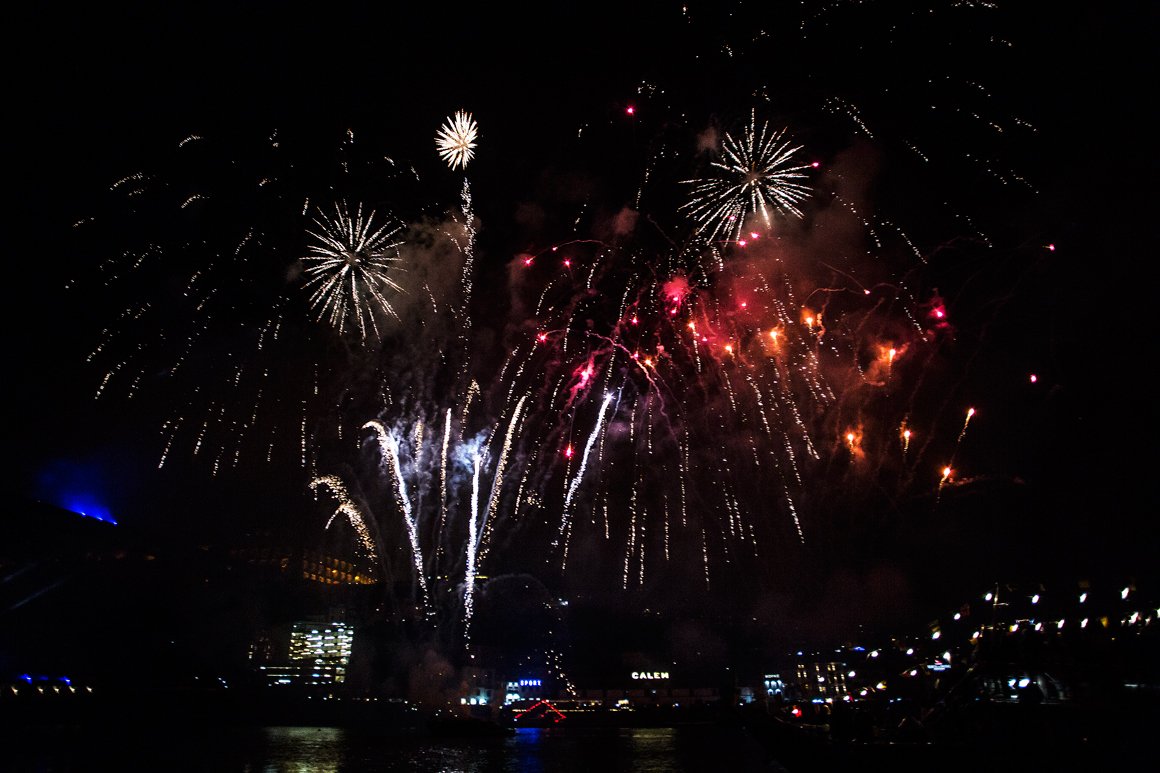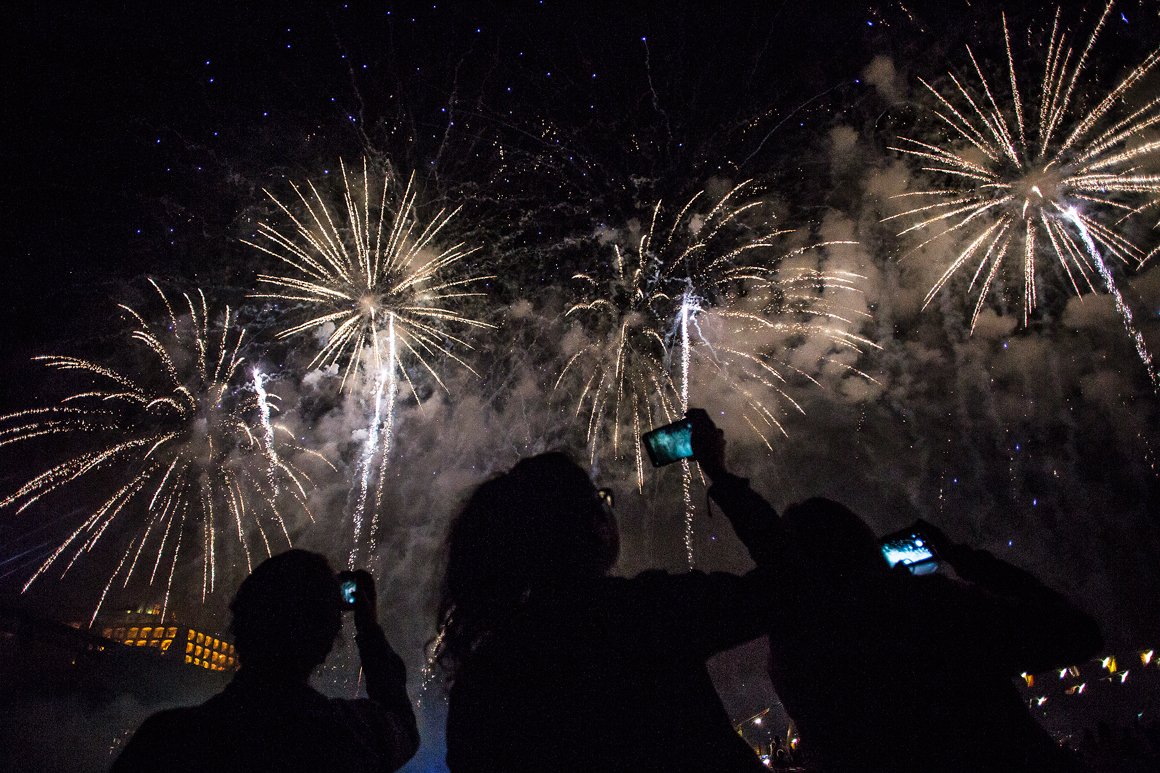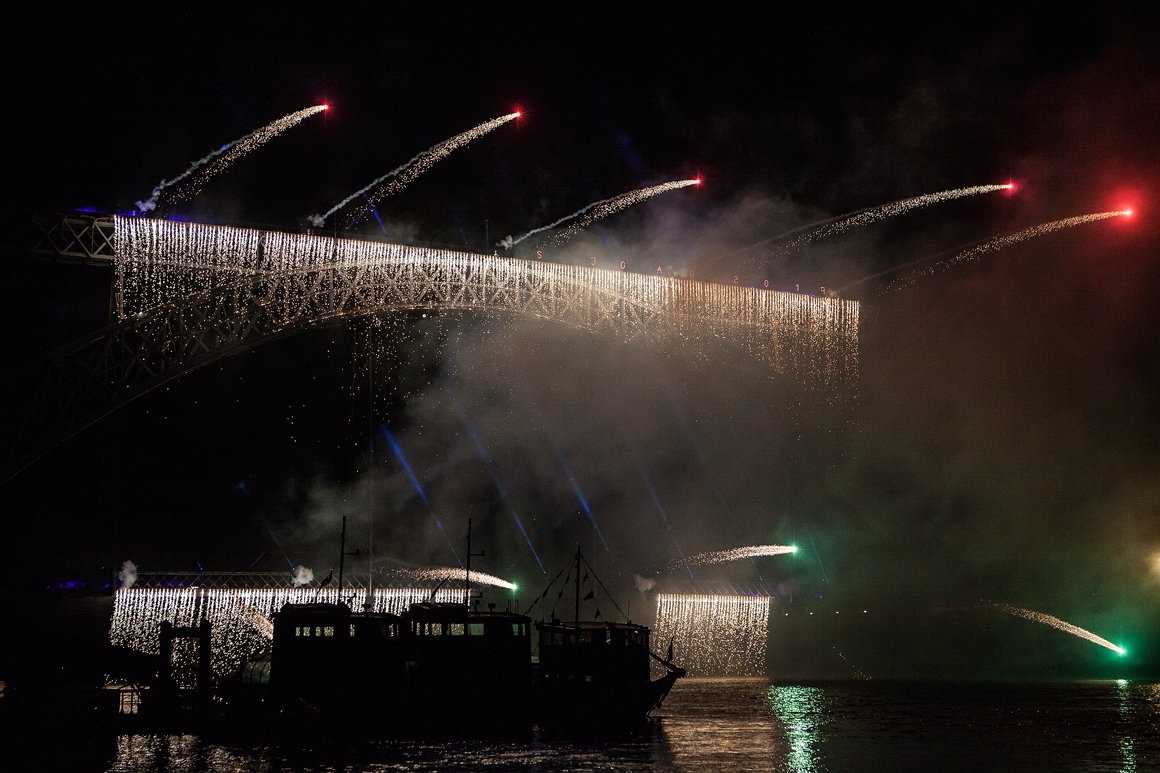 Spectacular fireworks display to celebrate São João in Porto
24-06-2019
To honour the Patron Saint of the city, São João, the city hosted an extraordinary fireworks showcase, kicking off the holiday with a spectacular bang.
This event was jointly organised by the municipalities of Porto and Vila Nova de Gaia. The motto was "São João Glorioso" ["Glorious Saint John", free translation].
The fireworks display lasted roughly 20 minutes; the organisation launched over 150 thousand shells, from the bridge and from seven platforms set up in the river.
With fireworks illuminating the bridge and reflecting off the river Douro, last evening offered an outstanding fireworks show and it is truly an event to remember.