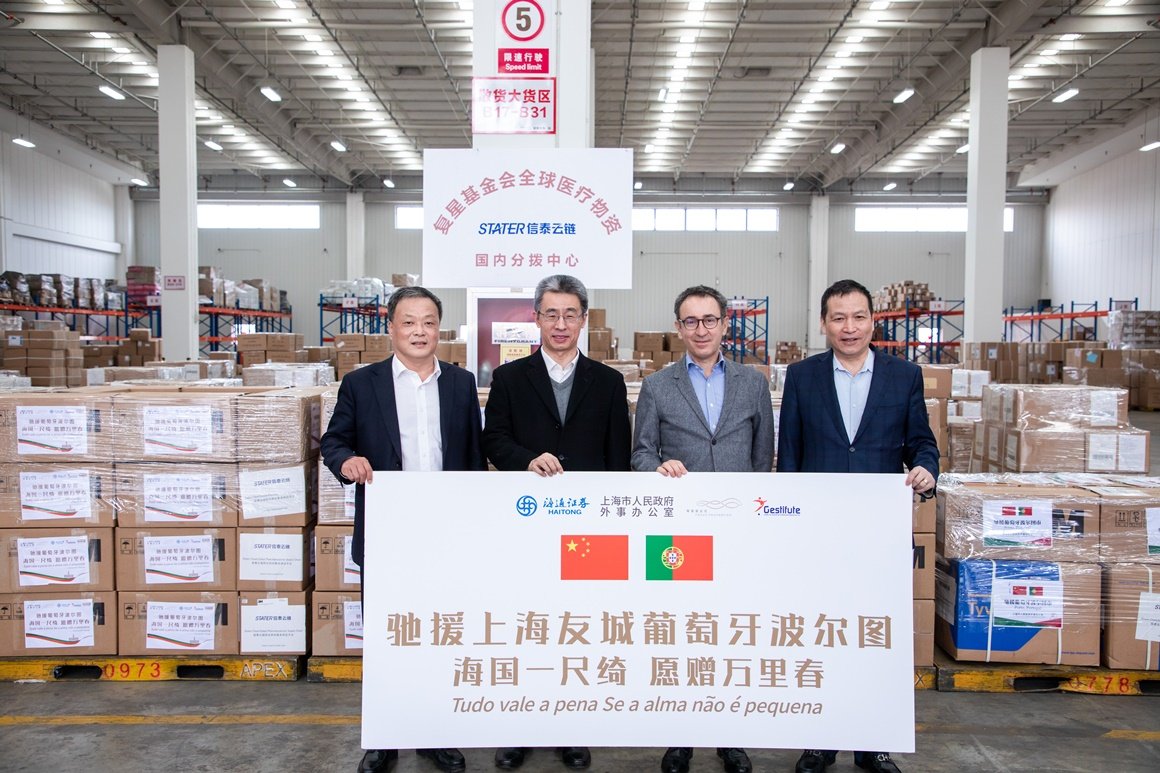 Sister City Shanghai sends 53 thousands surgical masks and 5 thousand protective suits to Porto
26-03-2020
58,400 pieces of medical protective supplies will arrive in Porto this next Monday, 30th March, in the scope of the donation by Porto sister city, Shanghai, to help fight the Covid-19 pandemic. 

"Fosun actively responded to Shanghai Foreign Affairs Office and contacted the Porto Municipal Government immediately to understand the actual needs and formulate a detailed donation plan", the Press Release by Fosun Group.
This donation by the Shanghai Municipal Foreign Affairs Office, Fosun Foundation, Haitong Securities, Haitong Bank and Portuguese local company Gestifute, includes 53,000 medical masks, 200 protective goggles, 200 protective suits, and 5,000 doses of RNA testing kits, developed by Fosun Pharma in line with EU standards.
"We are going through a very complicated moment in public health and we should altgether help in this fight. Gestifute and myself could not afford not to be part of this important donation to the city of Porto, and we do it with immense civic duty and pride. I extend my most profound thank you to our partners at Fosun, namely the Chairman Guo Guangchang", stated Jorge Mendes.
Porto and Shanghai's bilateral relationships flourish ever since 1995, the year the two cities became twin cities. Since then, the twinned cities' dynamic relationship flourishes on tourism and culture synergies, as well as in art and education. 

The donation ceremony was held on 25th March in Shanghai and it was attended by Liu Guangyong, Deputy Director General of Shanghai Foreign Affairs Office, Israel Saraiva, Consul General of Portugal in Shanghai, Li Haifeng, Senior Vice President of Fosun International, Chairman of Fosun Foundation, and Qu Qiuping, Deputy Secretary of the Party Committee and General Manager of Haitong Securities.
At the time, the Mayor of Shanghai, Ying Yong enhanced the "great potential for further partnerships between Shanghai and Porto in the future".