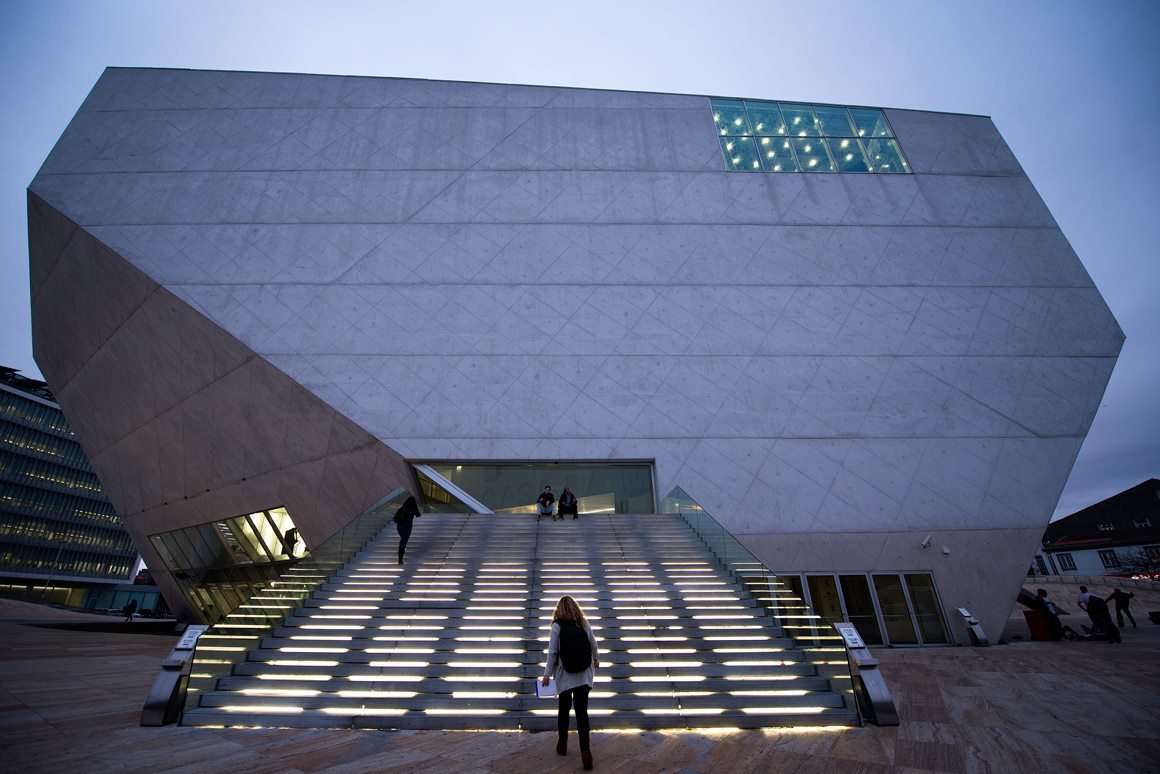 Seven shows and a conference at Casa da Música and women are in charge
13-09-2019
The cycle "Women in Music" is a cycle of seven shows and a conference that takes place at Casa da Música, and runs until 29 September.
The programme kicks-off with the conference "A mulher é o futuro do homem?" ["Are women the future of men?"], on 14 September, at Casa da Música, starting at 4pm, with invited speakers as pianist and former Portuguese Minister of Culture Gabriela Canavilhas, the member of Parliament Mariana Mortágua and female conductor Joana Carneiro. The moderator is António Jorge Pacheco, director of Casa da Música.
The music scene has not been favourable to women in the past centuries, so works authored by women composers are rare or non-existent, until the middle of the twentieth century. The cycle "Women in Music" (free translation) [Música no Feminino] features seven shows authored and conducted by women.
This is a unique agenda, involving all the pools of Casa da Música, which brings to present time the compositions of the twelfth century, featuring the Nun Hildegard von Bingen as the first female composer known in history, until the contemporary works by Sofia Gubaidolina, Kaija Saariaho, Cecilia McDowall, Karin Rehnqvist or Clotilde Rosa (1930-2017).
Moreover, female conductors Sian Edwards, Sofi Jeannin, Amandine Beyer or Elena Schwarz and soloists such as Joana David, Hyeyoon Park, Carolin Widman or Claire Huangci represent the best in this field.
Joana Carneiro, Portuguese female conducter, the first woman to hold the post of music director of the Berkeley Symphony, in January 2009, is in charge of the opening concert of this cycle, "the eternal feminine" and considers that "the role of women in the music scene is ongoing, but there is still a lot to do".
The main goal of this cycle is "to offer the perspective of women, in a field that was prohibited to them", enhances António Jorge Pacheco.
This state of things started changing with women like the Boulanger sisters ("La Source", by Lili, to be performed by the Choir of Casa da Música, on 15 September).
PROGRAMMING
"O eterno feminino"
Porto Symphonic Orchestra
14 Setember, 6pm
"Mulheres pioneiras"
Casa da Música Choir
15 September, noon
"Barroco feminino"
Baroque Orchestra
15 September, 6pm
"Virtuosismo no feminino"
Remix Ensemble
17 September, 7.30pm
"Mulheres incomuns"
Porto Symphonic Orchestra
20 September, 9pm
"Eletrónica XX"
28 September, from 10am until 6pm
"Coro Infantil"
29 September, 6pm  
See
here
for further information.