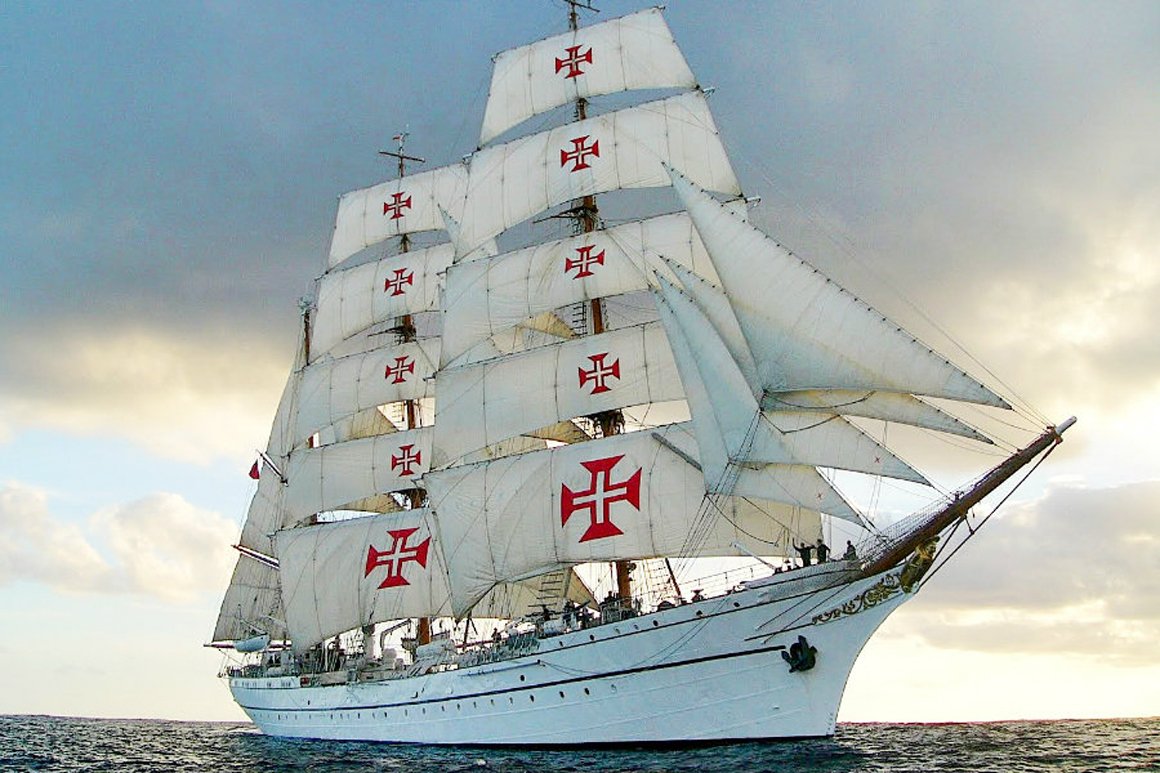 School Ship Sagres, equipped as a research vessel, will set sail to gather Terrestrial Magnetism data and study climate change
21-11-2019
School Ship Sagres will go on a voyage that will last approximately 371 days. The iconic vessel sets sail on 5th January and its mission is to perform atmospheric electricity measurements to gather data and study climate change. This trip takes to the ocean with the spirit that led Magellan to sail around the world 500 years ago and also 100 years after the first measurements performed by the research vessel Carnegie, whose work produced standardised measurements around the world's oceans, where the air is relatively clean.
The Systems and Computer Engineering Institute of Porto (INESC Porto) and the Portuguese Navy are transforming the School Ship Sagres "into a huge science lab", which will enable " a pioneer study of the atmospheric electricity in the marine environment and the effects of climate change", announced the Communications Department of INESC-TEC on 19th November.
This study on the global atmospheric electrical circuit is central to the study of atmospheric physics and meteorology. It is used in the prediction of thunderstorms, and understanding electricity. It is also applied to the study human health and air pollution, due of the interaction of negative ions and aerosols, the effect of global warming and climate change.
Moreover, it will help assess ocean's health, which has a direct impact on fisheries, marine activities, energy, biological sampling (fish), and intended for laboratory analysis.
This mission is carried out in the scope of the SAIL project - Space-Atmosphere-Ocean Interactions in the marine boundary Layer - with the aim of "studying space-planet interaction at global level, through the electric field measuring over the oceans".
This mission comprises a multidisciplinary team of experts in the fields of robotics, oceanographic, geophysics monitoring, data management, phototonics and marine biology.
Besides INESC TEC, leader of the SAIL project, are also part of this endeavour the following entities: the Portuguese Navy/MDN (CINAV), AIR Centre (Atlantic International Research Centre), Interdisciplinary Center of Maritime and Environmental Investigation (CIIMAR), University of Minho, University of Reading, the Universidade Federal do Paraná and INESC P&D Brazil.