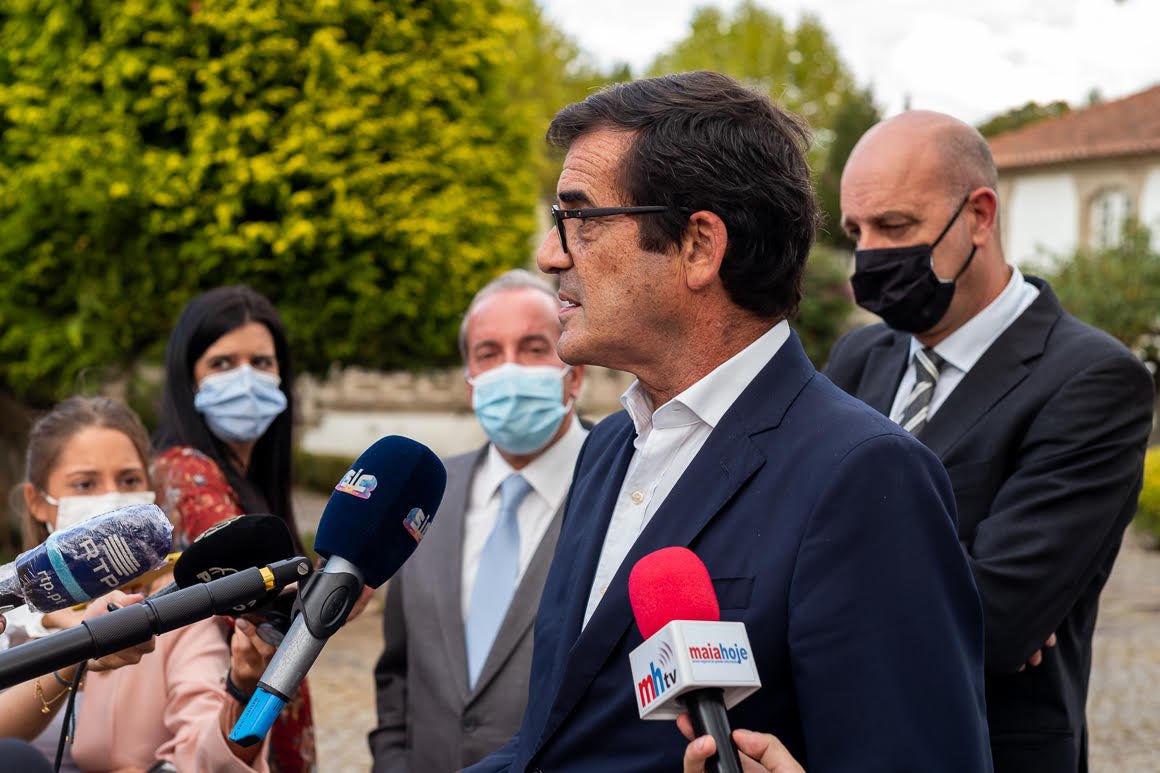 Rui Moreira announced that the construction contract with Mota Engil for the Slaughterhouse in Campanhã entered into effect on 18th September
21-09-2020
Mayor of Porto, Rui Moreira announced that the contract to restore the former Industrial Slaughterhouse entered into force on 18th September. The company in charge of the works is Mota Engil, the Portuguese company that will invest 40 million euros in the municipal equipment, located in the parish of Campanhã. 
Japanese architect Kengo Kuma, author of the Tokyo Olympic Stadium is the architect in charge of the project, jointly with renowned Portuguese architecture atelier OODA.
Due to the most critical period of the pandemic, Mota Engil had requested an extension of the deadline for an answer to the contract period. Now, the works can start, wit 18th September representing day one of a 30-year long contract duration.
The works period is estimated at circa two years but it is probable that this period extends due to the economic and sanitary crisis the world is facing.
"Now we know that at least things will be set in motion. The biggest delay was not the pandemic, it was the Court of Auditors. For sure that the pandemic is causing constraints in the works. We know that our suppliers have no shortage of workforce, but they lack, for instance, the materials", stated the Mayor of Porto, Rui Moreira.
"This is the moment for public investment. This is the moment when City Halls and the State should boost the economy. Fortunately, we have debt capacity to doing so, but to advance a deadline, just like one year ago, that is more difficult", Rui Moreira furthered, and ensured that Porto Municipal Budget for 2021 will display a strong bet on public investment.
The Slaughterhouse that is currently a vacant urban space will be converted to be part of the community again, as the project consists of a roof, which is meant to embrace the pre-existing coating by preserving it and designing a structure that springs over the VCI main road, by means of a pedestrian bridge that will, in turn, connect the Matadouro backgrounds to the western part of the Dragão Stadium.
The entire project was designed to preserve tradition and the historical heritage of the place. As the saying goes "nothing is lost, everything is transformed", including in the city.
With the work of the former Slaughterhouse, the eastern part of Porto will provide a significant area for companies to settle in, as well as art galleries, museums, auditoriums and social cohesion spaces, which will be a boost not only for the city of porto but for the entire Northern Region.
Rui Moreira also advanced that "this may be the most important work for Porto within ten years' time", as it brings a fundamental impact in terms of development in an area of the city that most definitely needs to keep pace with the city growth, all the while solving disparities, for instance in terms of accessibility, by means of other structuring projects as the Terminal Intermodal de Campanhã.