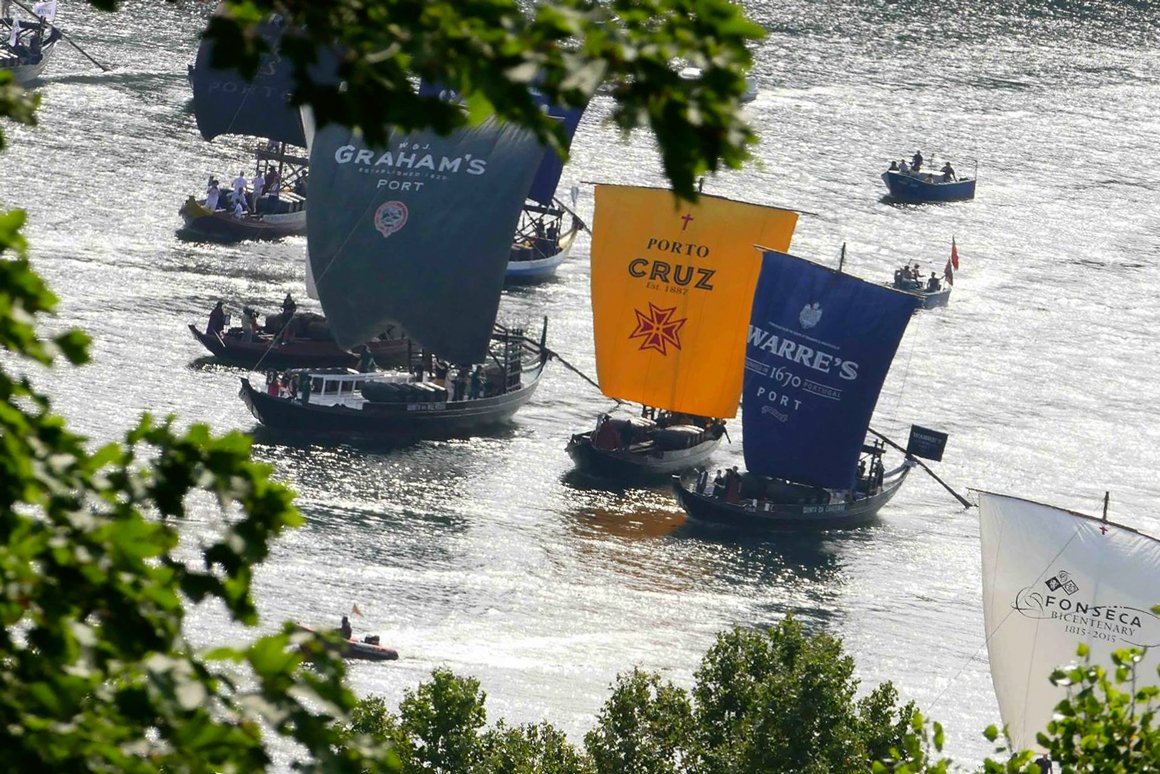 Rabelo boats set sail on the Douro River as of 4pm today
24-06-2019
Rabelo Boats Regatta lives up to the best tradition of the Douro River June 24; as such, as tradition on the Day of São João, the thirty-sixth Rabelo Boats Regatta fills the river of beautiful boats, starting at 4pm.
This traditional event is organised by the Port Wine Brotherhood, whose patron is Prince Henry the Navigator. Eighteen vessels cast off in Cabedelo, on the mouth of the river Douro, and head to the finish line in Luiz I Bridge.
The competition is fierce and winners will be awarded in front of the Sandeman winery.