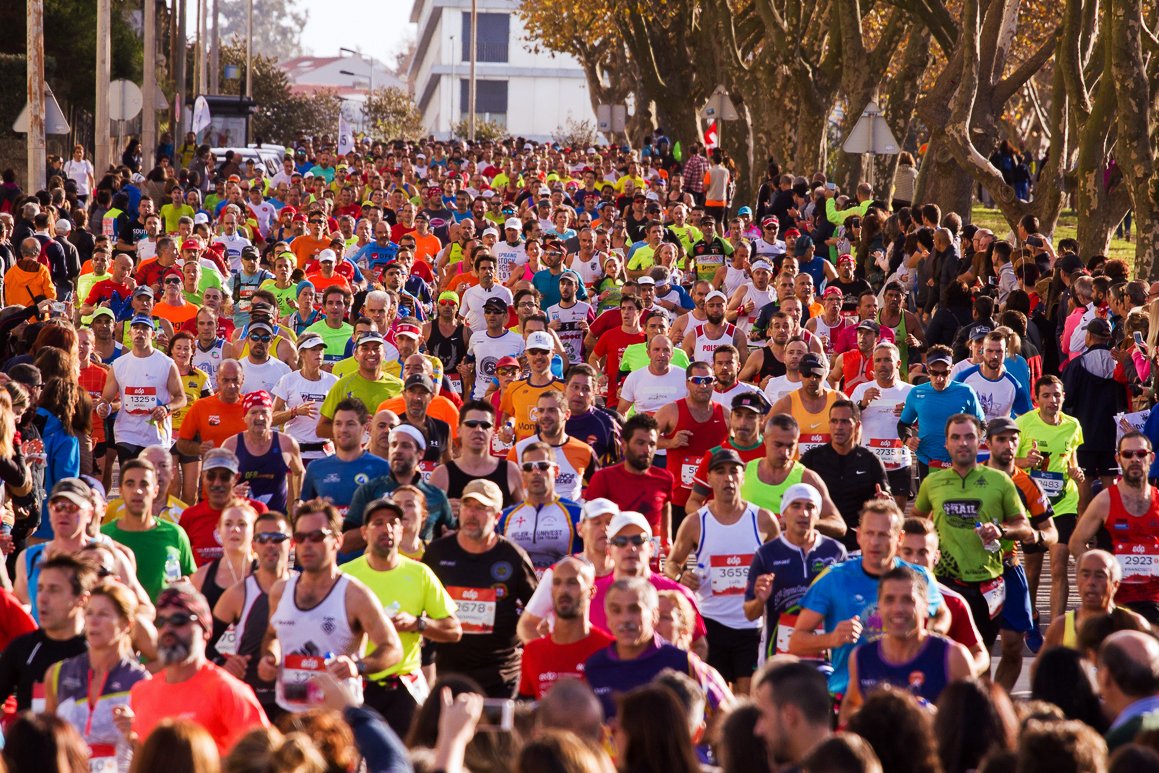 Porto Marathon Bronze Label is held on 3rd November and is part of the world circuit. Register online.
14-10-2019
EDP Porto Marathon is held on 3rd November and registrations are still open.
Porto is now officially considered one of the best races in the Marathon World Circuit as it is homologated by official authorities regarding minimal access times to the European Championships, World Championships and the Olympics.
This race is included in the IAAF official calendar, and the event will host the National Marathon Championship, a race that is organised by the Portuguese Athletics Federation, which was formerly integrated in the Lisbon Marathon.
Besides, the Marathon distance (42 km), from the riverside Douro and the Porto, Gaia and Matosinhos Atlantic Front, there is a 15 km race, called Family Race, and a 6 km mini-marathon/Fun Race. In total, over 15,000 athletes are expected to compete the Porto Marathon.
Runporto, jointly with Porto City Hall, organises the EDP Porto Marathon, which is estimated to gather 15000 runners, from 57 countries, in total.
Registration - click
here
.