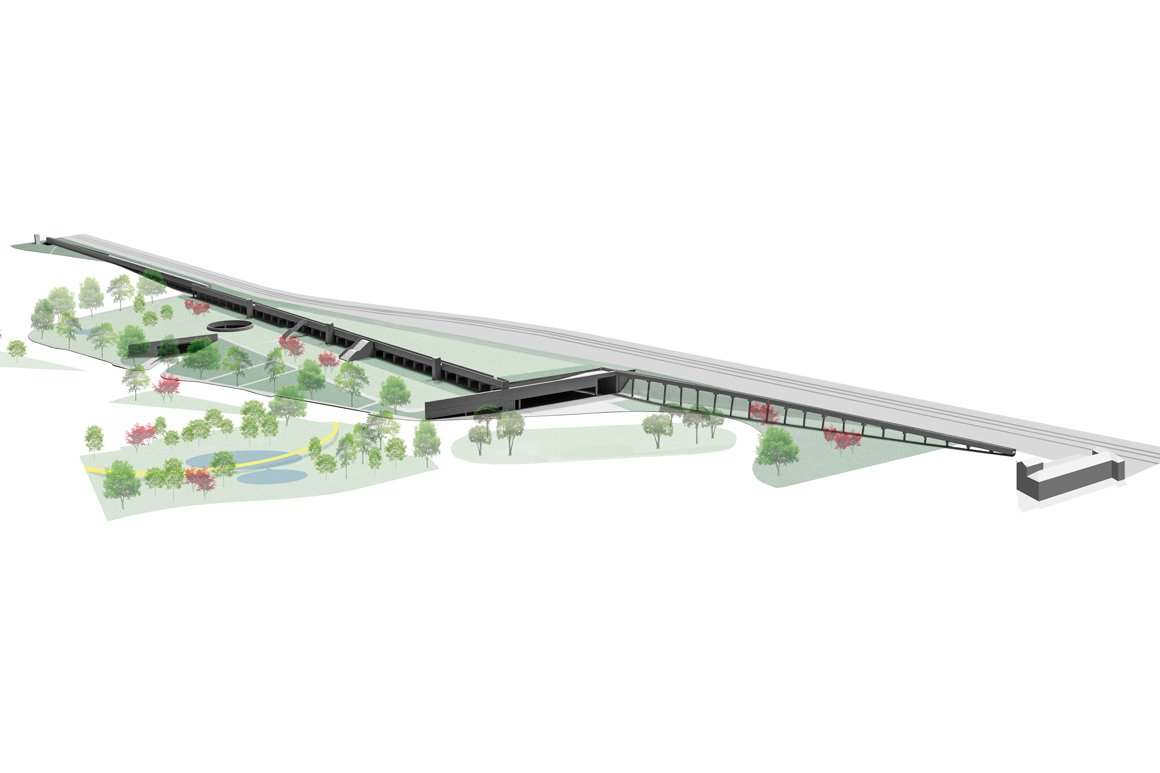 Porto is all about spreading green spaces and fostering sustainable development
18-10-2019
Porto is creating more green spaces in the city; this time round it is in the eastern part of Porto, in the framework of the New Intermodal Station of Campanhã Project.
More than 46 thousand square meters of public green space in the eastern part of the city of Porto have already started to work a change: Campanhã, long seen as the poor relation when it comes to territorial city planning, will now be home to the New Intermodal Station of Campanhã Project, with a comprehensive urban and spacial planning.
The new convergent Intermodal platform in Campanhã will be built under the LEED or Leadership in Energy and Environmental Design, the most extensively used green building rating system at world level. LEED type of building provides a framework to create healthy, highly efficient and cost-saving green buildings and it is an internationally recognized symbol of sustainability achievement.
Mayor Rui Moreira and his team are all about providing resources and development in the city of Porto. Mayor Moreira's policies target the optimizing of public green space resources, without letting go of equitably proximal public green space to urban residents.
The territorial and social cohesion of the city was designated as a priority of the current Municipal Executive, with a view to the harmonious development of the entire city territory. In the last three years, the urban planning effort has been focused, in addition to the review of the land-use planning, on the actions to promote urban rehabilitation.
The construction stage is estimated at two years, making TIC one of the major connection points of the public transport network in Porto, as a strategic interface of Porto circumvented area, namely Casa da Música and S. João Hospital.
Moreover, TIC will include urban, suburban and regional rail links, the underground network and the urban network of buses, alongside intermunicipal and regional bus services.
TIC will be built, in an overall investment of around 13 million Euros and it will provide parking areas, haulage terminals, service stations, "kiss & ride", bike and taxi parks, as well as other utilitarian areas.
"TIC is a revolutionary project both for transports and mobility in Porto. Besides, it is also a major engineering and architecture undertaking, of around 24 thousand square metres of gross built area. It will be the larger cluster of carbon absorber in Porto, adding to the city's environmental sustainability", according to the Municipality of Porto.
The Urban Rehabilitation Operation of the ARU (Area for Urban Rehabilitation) of Campanhã-station area was presented last December by Porto City Hall.
The solution boils down to creating more economic opportunity and not just improvements to the physical environment, rather, revitalising Campanhã means bearing in mind broader economic issues, such as job creation, that influence the shape of cities. If people who live in their neighbourhoods don't have a way up, all those progress efforts may not do much good.
And Mayor Rui Moreira is well aware of this: "Our goal is to make this a place where people come to work and not just a space for cultural activities, making this a sustainable place to live", the Mayor affirmed.