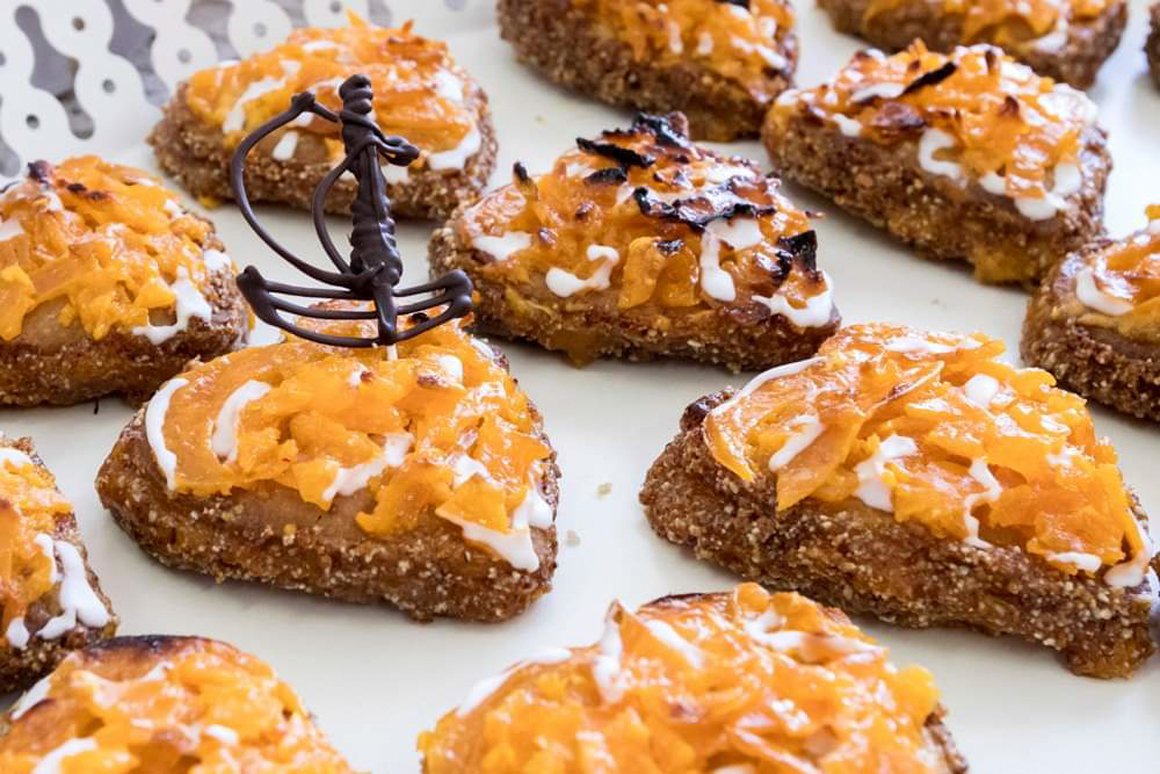 Porto has a new iconic confectionary, the "Delícia do Porto"
25-06-2019
The confectionary that won the "Delícia do Porto" ["Porto Confectionary", free translation] is inspired by the cultural roots of the city and the passion that its maker, Gabriela Ribeiro, has by convent confectionery.
This was the goal of a competition held in the city of Porto, between April and June, to create an iconic confectionary of the Invicta.
The winner of the competition and most voted by chefs Lubormir Stanisic and Hélio Loureiro, and by the public voting was Gabriela Ribeiro.
The confectionary will represent the city's identity and "it is an homage to the convent sweets tradition of the old Convent of S. Bento de Avé Maria of Porto, where São Bento Station stands today", states Gabriela.
"In that Convent, the sisters used corn, bread and egg bundles. I just added beans to create this confectionary", the author enthuses. She will be awarded a money prize of 10 thousand euros and will be the bearer of the "Creator" label of Porto's new confectionary.
"Its peculiar heart shape is also targeted at recalling the moment when D. Pedro IV donated his heart to the city of Porto to express his appreciation for the loyalty of the people of Porto to the liberal cause", explained Gabriela Leite.
This confectionary will be produced by several bakeries and pastries in Porto and it will be available in the traditional trade, hotel trade, wineries, Douro Cruises and a bit everywhere in the district.
This initiative was promoted by the "Lezíria das Delícias" and it was supported by Porto City Hall. The objective was to find an entirely new confectionary of ethnographical, social or technical interest, and concurrently highlighting the values of memoirs, knowledge, authenticity, singularity and innovation.
Cafés, patisseries, chefs, associations, federations, private entities and natural persons were invited to take part in the competition.