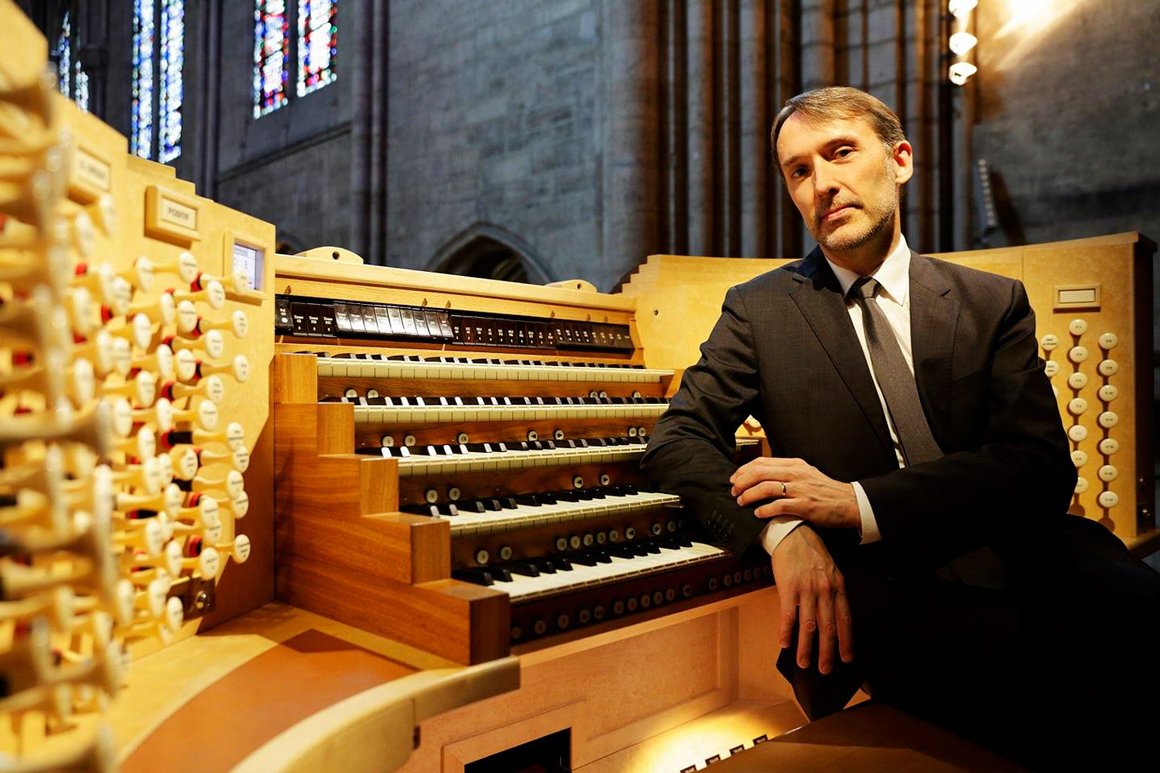 Notre Dame organist plays at the Biennial of Organs and Sacred Art in Cedofeita
05-12-2019
Exhibitions, visits and conferences are part of the programme of the I Biennial of Organs and Sacred Art, to take place at the Church of Cedofeita, on 12th December, at 9.30pm, with the special participation of Notre-Dame organist Olivier Latry.
The Parish of São Martinho de Cedofeita commemorates its pipe organ 20th anniversary, which will be played by French organist Latry, who is in charge of the Notre Dame Pipe Organs.
The programme also features the opening of an exhibit by Manuel Casal Aguiar on the stained glass windows of the Church of Cedofeita, on 7th December, at 5pm.
The Great Pipe Organ of the Church of Cedofeita was built by the Swiss firm Orgelbau Kuhn AG, and Olivier Latry will perform his own pieces as well as pieces by Claude-Bénigne Balbastre, César Franck, Johann-Sebastian Bach, Gaston Litaize, Jean Langlais, Olivier Messiaen and Marcel Dupré.
The several concerts available are entrance free, upon previous collection of the tickets on the day of the corresponding event, between 8pm and 9pm (reservations at bienal.orgaoeartesacra.cedofeita@gmail.com).
The programme also includes three other concerts in 2020, in March, June and November.