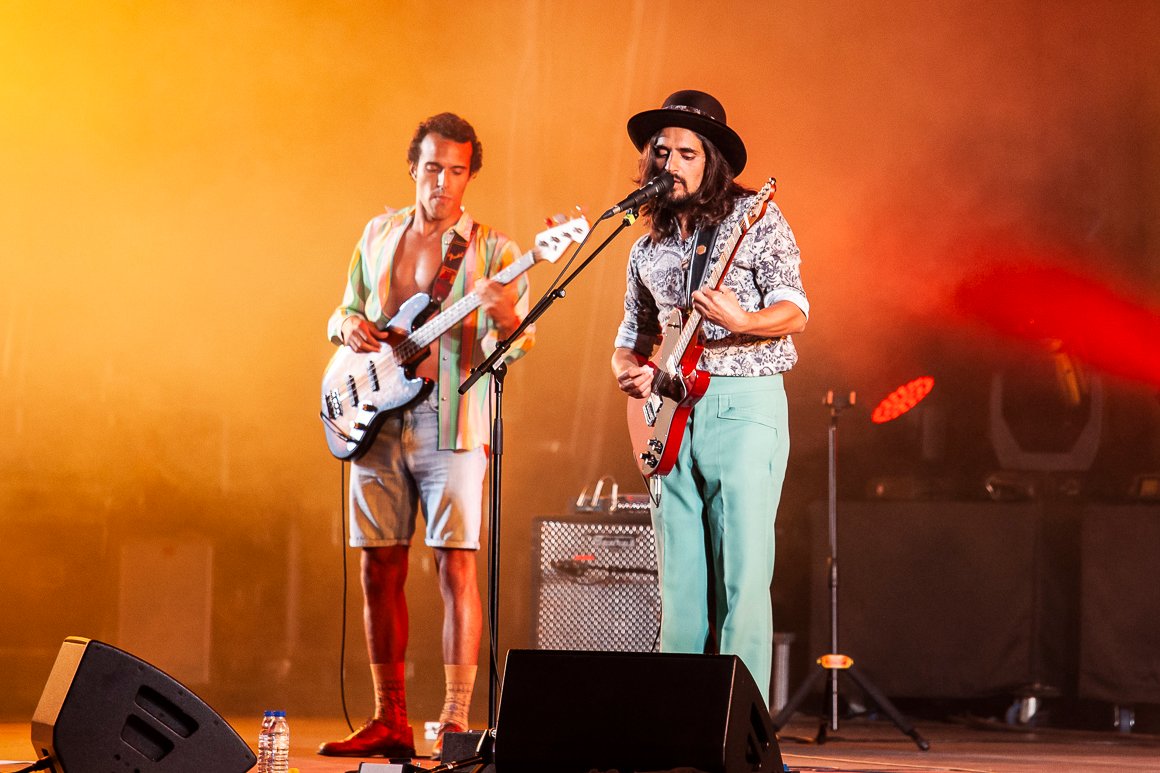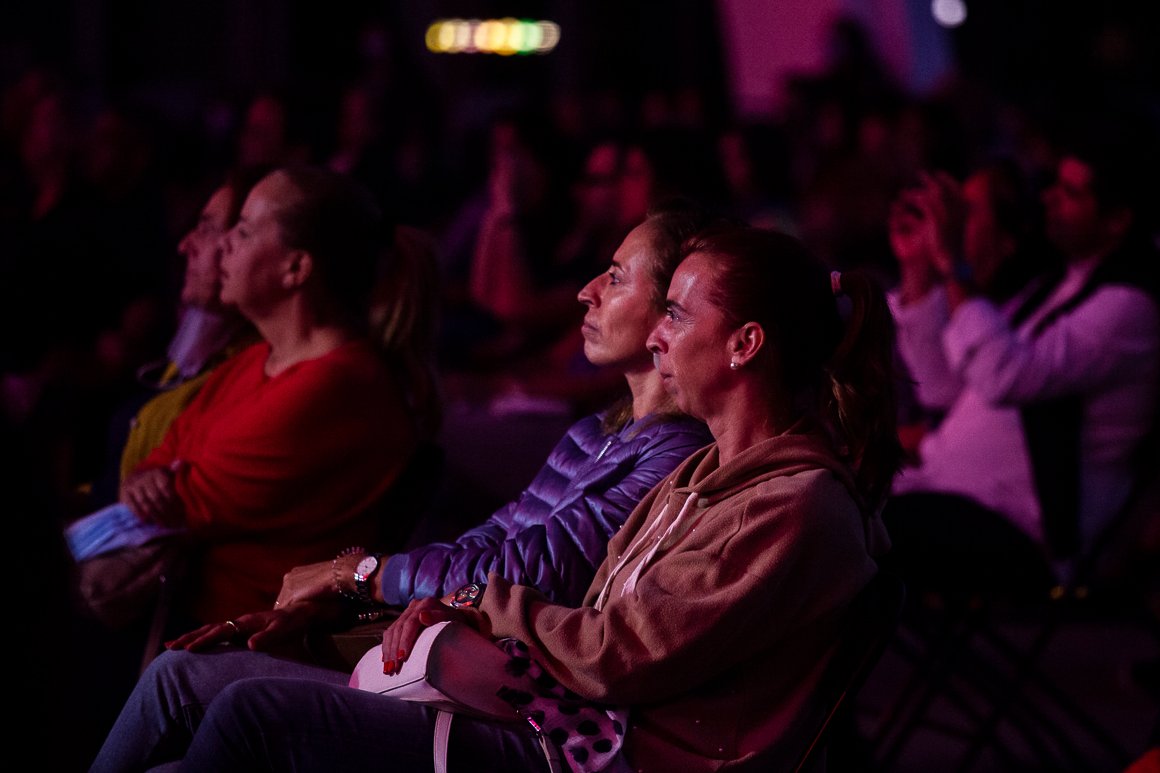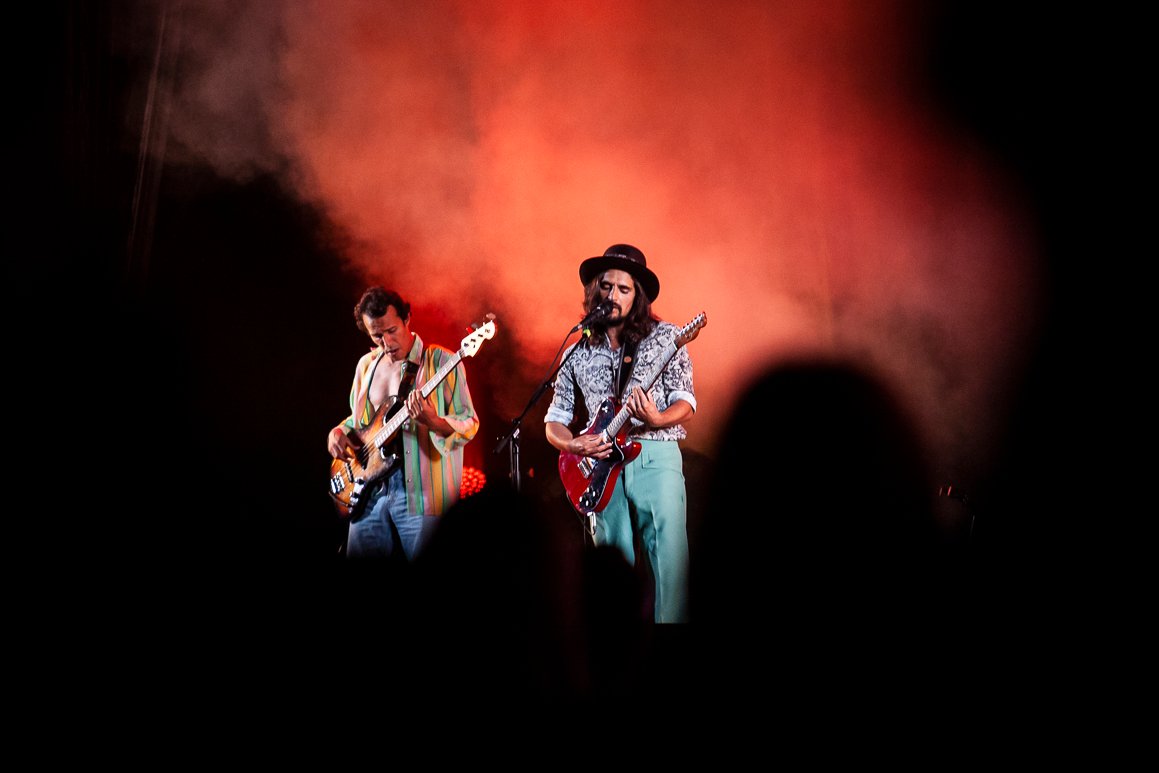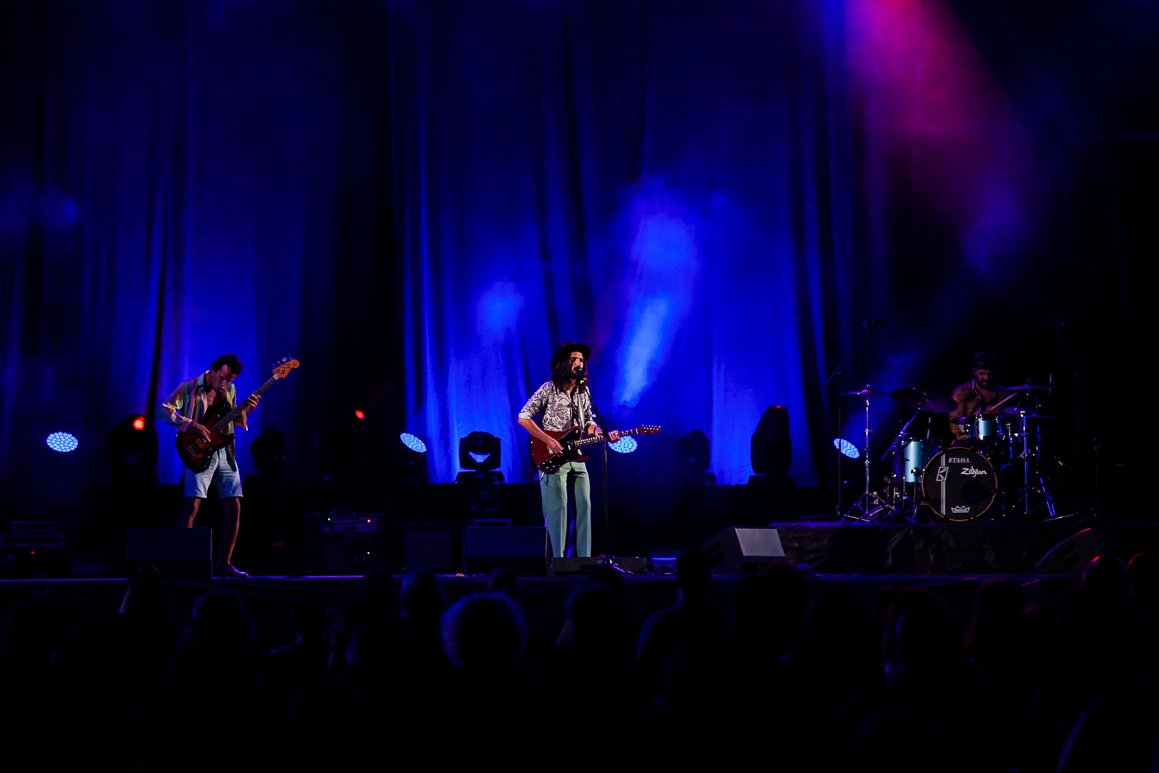 "Noites do Palácio" are remarkable from every angle
04-08-2020
The Black Mamba were as remarkable as you can imagine on stage during the "Noites do Palácio" initiative. This was the second concert included in the programme. Check it out.
Beyond the beauty of its scenery, Porto's "Noites do Palácio" initiative also brings joy to our souls.
The cycle of outdoor concerts by Portuguese artists kicked off on 31st July and will run till 31st August.
What you have is outdoor stages, outside the Super Bock Arena- Pavilhão Rosa Mota to enliven both spirit and soul, even more when that spot was the scenery to the Field Campaign Hospital to fight the novel coronavirus.
If music is your wellness practice, then these outdoor concerts deliver summer celebration every Friday and Saturday, always at 9pm, bringing to town some of the most reputed musicians in the Portuguese scene.
Tickets can be purchased online and cost 10 euros.
From António Zambujo, on 31st July, to The Black Mamba, on 1st August, and HMB, on 7th August, then Gisela João, on 8th August, to Jorge Palma, on 14th August, and Diogo Piçarra, on 15th August, to conclude with Blind Zero, on 21st August and Rui Veloso, on 22nd August, the stage is set at the Praça do Rossio, in front of Super Bock Arena - Pavilhão Rosa Mota and with a capacity for 650 seats.
The first two concerts by António Zambujo and by The Black Mamba were as remarkable as you can imagine. Check it out.
Each show is prepared to guarantee that pandemic control measures are in place, in line with the guidelines by the General Directorate for Health. As such, each seating position is marked, social distancing is mandatory between people from different households, and all entry and exit points will be duly signalled.
"This means the resuming of our activity in the entertainment area and the first big event organised in the city in the post-lockdown", Mayor of Porto, Rui Moreira emphasized during the event presentation.
The event "Noites do Palácio"["Evenings in the Palace", free translation], includes a municipal investment of 200 thousand euros to cope with expenses related to "safety plans, technical means and logistics and the signing of artists", Mayor Rui Moreira explained.
Rui Moreira also furthered that "we have given up waiting for any kind of support by the Ministry of Culture, as promised, which was swift to announce its intention to provide active support to Municipalities in the organisation of musical shows, but too slow to explain the rules to access this so called support line worth 30 million euros".