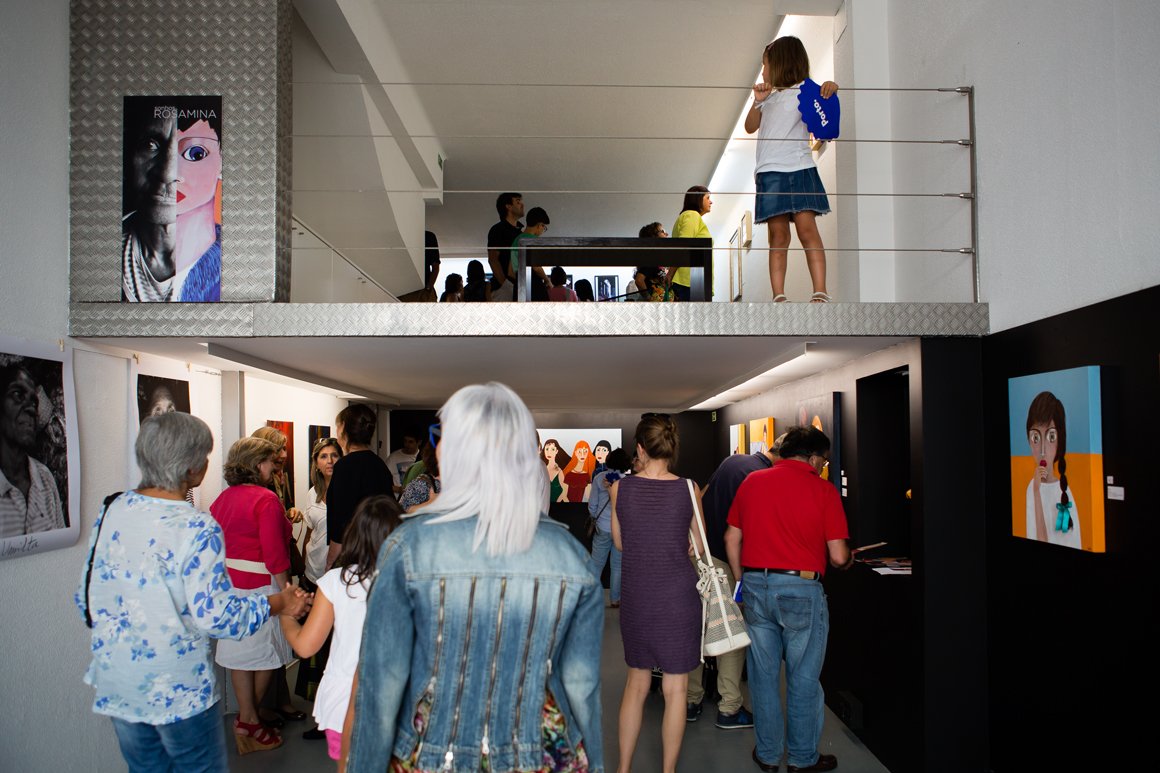 New contemporary art in town with Bombarda Openings
17-09-2019
This coming Saturday, on 21 September, between 4pm and 8pm, it's rendez-vous time at Bombarda arts district, as an array of art openings invite for the 2019 Season.
This is the fifth and second-to-last parallel cycle openings at Miguel Bombarda, the most artsy quarter in the city of Porto and the motto this time is urban art and a diversified programme prepared by Circus Network.
These events are access free.
This edition is held under the street art atmosphere, which the
official poster
of the edition well demonstrates with the line "Bora tomar um café?" ["Up for a coffee?"], by the duo Chei Krew, Porto born artists, who got together in 2012 to transform street art, through different languages, media and formats.
This is also the result of the partnership with ColorADD, the alphabet that enables the color blind to correctly identify colours, as has been the case of all 2019 Bombarda editions.
Alongside the usual visits to galleries, the programme features an outdoor art Fair exterior, a graffiti jam session, a concert and several DJ sets throughout the afternoon.
> Miguel Bombarda Street, at the intersection with Rua da Boa Nova
4pm-4.45pm - Workshop "Abstract Shapes in Concrete Places"
Artist mynameisnotSEM invites the audience to take part in the creation of a modular installation, by using recycled wooden pieces and vibrant colors, the only rule being to find the visual balance between the abstract and the specific.
4pm-8pm: Minus (DJ set)
This performance pays tribute to hip-hop within a social and personal context, tuning to the rhythm of boom bap and J Dilla.
5pm-5.45pm: Graffiti and lettering workshop
Graffiti artist Gustavo Teixeira, aka Mesk, will let you in some graffiti technique and forms, and participants will be able to experiment their own combinations.
6pm: Keso (concert)
Hip-hop sonorities and spoken word.
6.45pm-8pm: André Carvalho (DJ set)
Alter ego Monsta Sounds, teams up with Plano B, and partners up with Harborage record shop and is Circus Network cofounder.
4pm-8pm: Grafitti jam session
Several hip hop artists gather to create a collective painting, while other pay their music.
Participation is free and open to the community.
> Miguel Bombarda Street, at the intersection with Rua de Cedofeita
4pm-8pm: Art Fair
The programme features the Bombarda Stop & Go initiative, which includes two guided tours (free) through some galleries in the arts district. Participation is free, but prior registration is required:
- Starting point: Balcão Porto.
- Rounds: 4pm-5.30pm and 5.30pm-6.30pm
- Number of participants per round: 15
Those interested in participating can register till 1 pm, on 20 September at stopandgo@portolazer.pt, and choose the timetables. Tours last for about an hour.