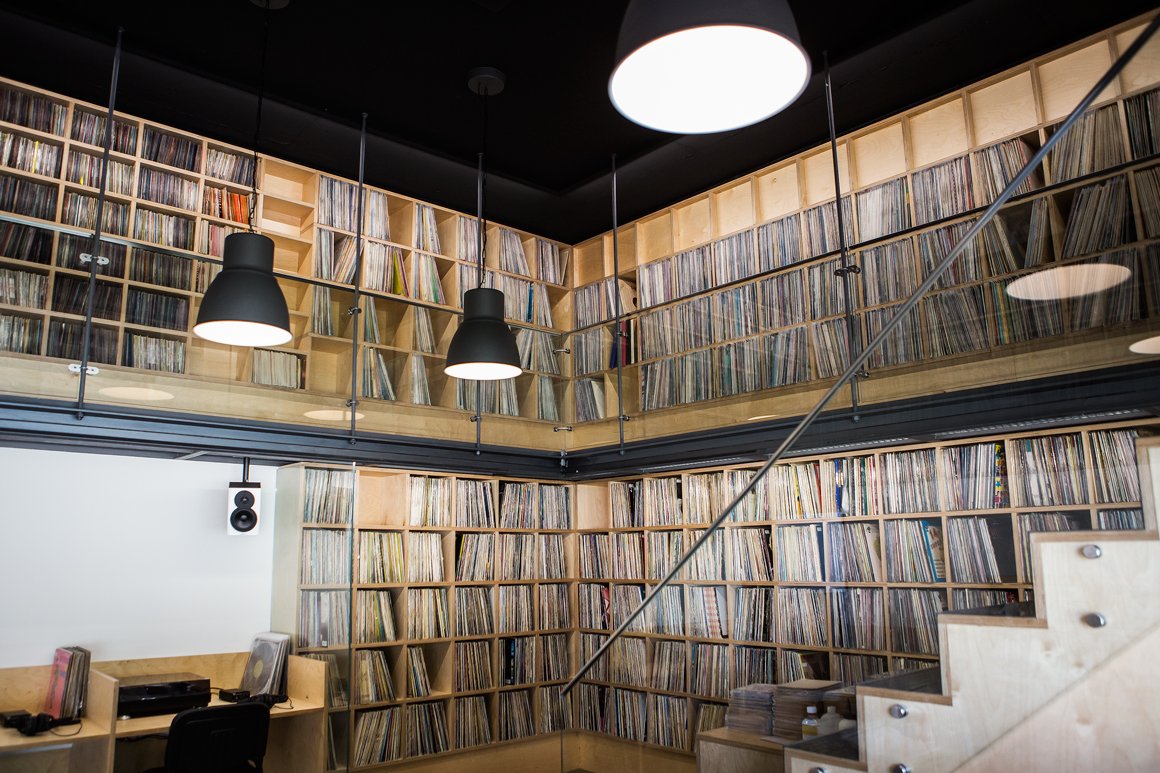 Municipal Audio Room opens on 26th September with a careful selection of 35 thousand vinyl records
22-09-2020
The opening day, room capacity is limited to 10 people simultaneously. In the afternoon, Renato Cruz Santos - member of the Suave Geração, who has played in different settings and under diverse aliases - and Xico Ferrão - DJ with a thirty-old career and member of the collective "7 Magníficos", and also in-charge of the second-hand record store Muzak - will feature a selection of records from the FMP's acquis.
The facilities, which are part of the Plataforma Campanhã, in the Arda Complex, are a space devoted to appreciating music, audio-visual, sound and the music industry at large, featuring circa 35 thousand vinyl records, both national and international productions, which the public will have the possibility to explore. 
This large collection of phonograms in vinyl format is the result of two donations to the Municipal Sound Archive by Rádio Difusão Portuguesa and Rádio Renascença, back in 2008.
This project takes on an educational and promotion mission, as well, as it is open to all publics, through the production of podcasts, articles and visual displays on artists, themes and genres, among other, regarding the materials that are part of the acquis.
In the long-term, as soon as public health measures thus allow it, the FMP will offer activities programmes that intertwine the history of music with contemporary culture and will feature concerts with invited guests, weekly sessions to listen to records, school visits and artistic residencies.