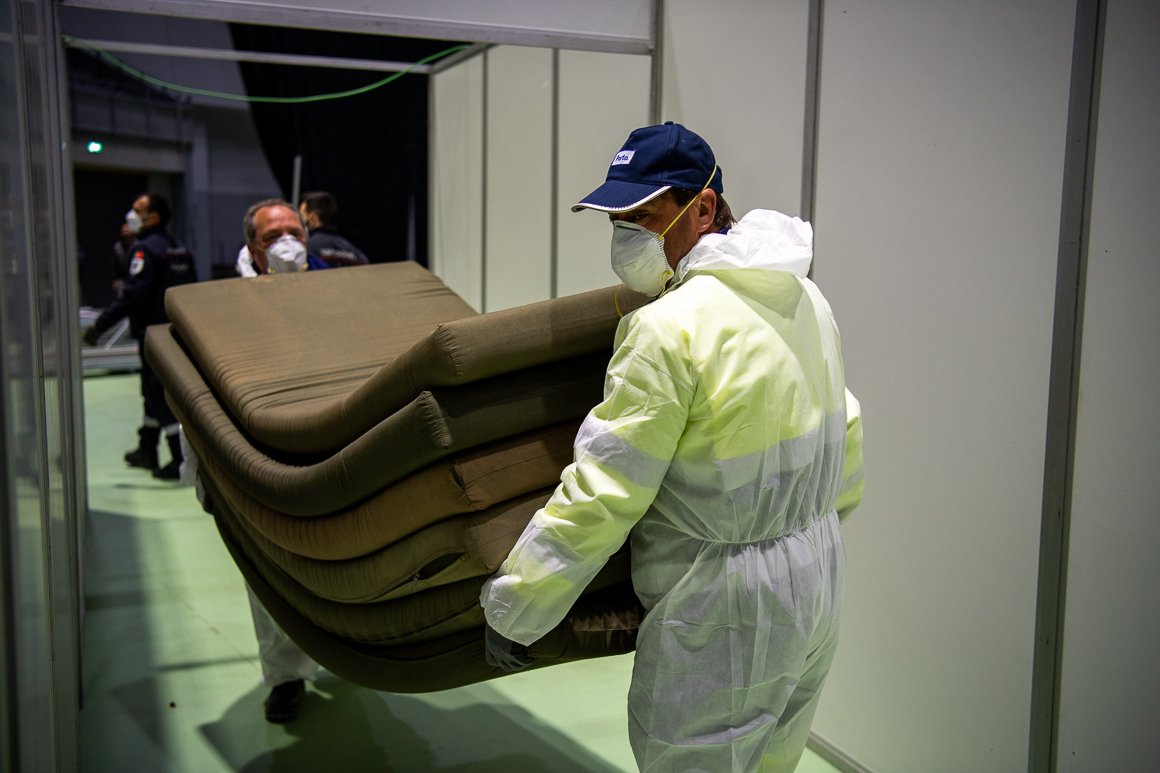 Mission Hospital is set up in Super Bock Arena to help fight the new coronavirus
31-03-2020
In Porto, Super Bock Arena - Pavilhão Rosa Mota venue will be turned in a hospital with beds for 300 patients, and 27 wards.
Porto City Hall is setting up a Mission Hospital at Super Bock Arena - Pavilhão Rosa Mota to cope with pressure that may threaten to overwhelm the city's health systems.
Armed forces and firefighters are being drafted in for construction. Super Bock Arena - Pavilhão Rosa Mota venue will be turned in a Mission Hospital with beds for 300 patients, and 27 wards.
This field hospital will be ready to start operating next week, but this will only happen when and if there are asymptomatic patients with no family backing.
This decision is to be taken by both hospitals in town, Hospital of São João and Hospital de Santo António, which are cooperating in this project, organised by Porto City Hall, Northern Regional chamber of Medical and Nurses Association, the Portuguese Army and Super Bock Arena operator, among other private entrepreneurs.
This data was released by the Head of Office of Mayor Rui Moreira, Nuno Nogueira Santos, in a press tour to Super Bock Arena - Pavilhão Rosa Mota.
The elder population in the Greater Porto area can be accommodate in this venue, as they are being tested to Covid-19, following an unprecedented measure taken by the Municipality of Porto.
"This is a kind of background medical assistance, which will enable treatment to less critical patients who don't need intensive medical treatment", as announced by Nuno Nogueira Santos.
Without revealing precise details, due to confidentiality matters, the Mayor's Head of Office stated that the results of the screening of the older population have showed satisfactory results.
The Diocese of Porto made the Vilar Seminar available to host senior citizens from nursing homes.
Mayor Rui Moreira further enhanced (in a previous recorded statement) that "this venue and the Youth Hostels enable the city to provide accommodation in case of need, and will release capacity operation to both public hospitals in the city that most likely will have to cope with pressure that would overwhelm the health systems. Also, this way we will help dignify the work by health professionals and also by those who are recovering from the disease."
This is an initiative by the City Hall, in coordination with several entities that play a vital role in the process, namely both hospitals of Porto, São João and Santo António, the Northern Medical and Nurse Association, Super Bock Arena operator and private entities.