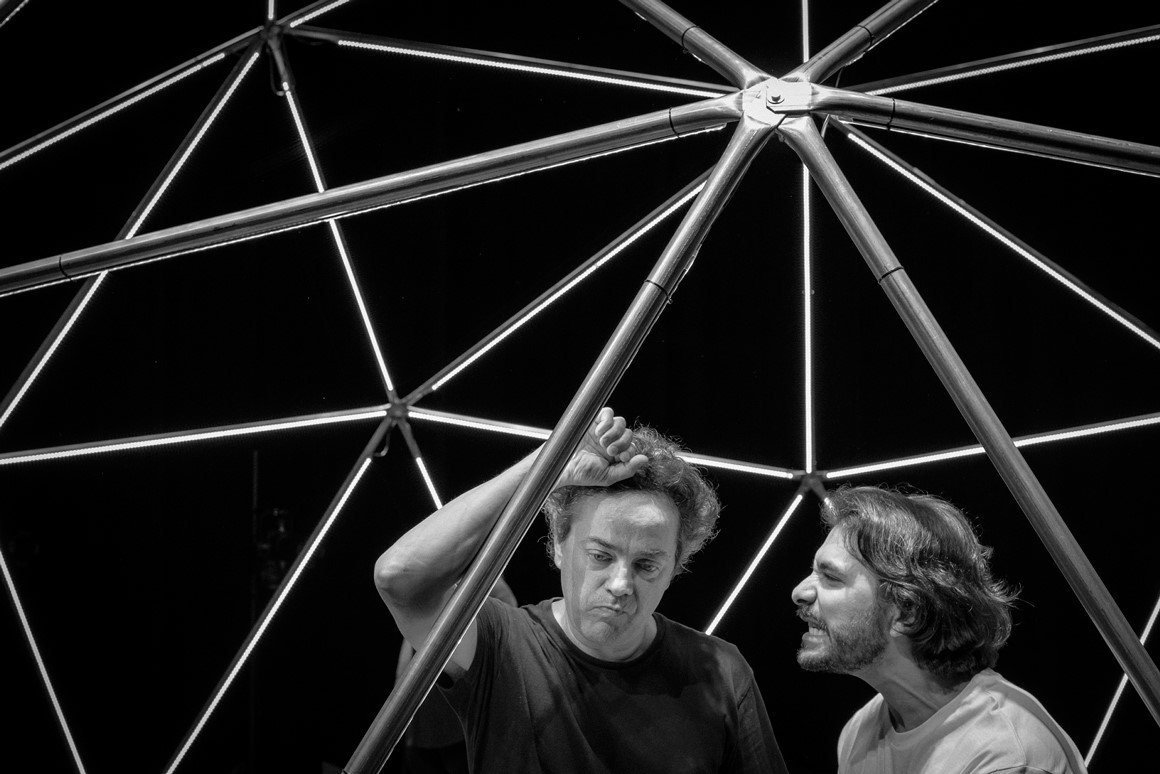 "Le Bourgeois Gentilhomme" plays the beginning of the season at Teatro Carlos Alberto
30-07-2020
The comedy-ballet type of play by Jean-Baptiste Poquelin, also known as Molière, "
Le Bourgeois Gentilhomme
" (O Burguês Fidalgo) marks the start of the 2020-2021 season at the National Theatre São João. The show will go onstage at the Theatre Carlos Albert (TeCA) on 6th August and marks, as well, the first classical performance by the company Teatro Palminha Dentada. The play presentation comes to its close on 23rd August.
Le Bourgeois gentilhomme is a five-act comedy-ballet, which combines music, dance and singing. It was first presented on 14 October 1670 before the court of Louis XIV.
This play is a joint production by the TNSJ and the Teatro da Palmilha Dentada, staged by Ricardo Alves. Performances are available from Wednesday to Saturday, at 7pm; also, on Thursday and Friday, at 9pm and on Sundays, at 4pm.
The presentation on the 16th August is simultaneously translated in Portuguese sign language, and there will be a talk at the end of the performance.
Ticket price is 10 euros.