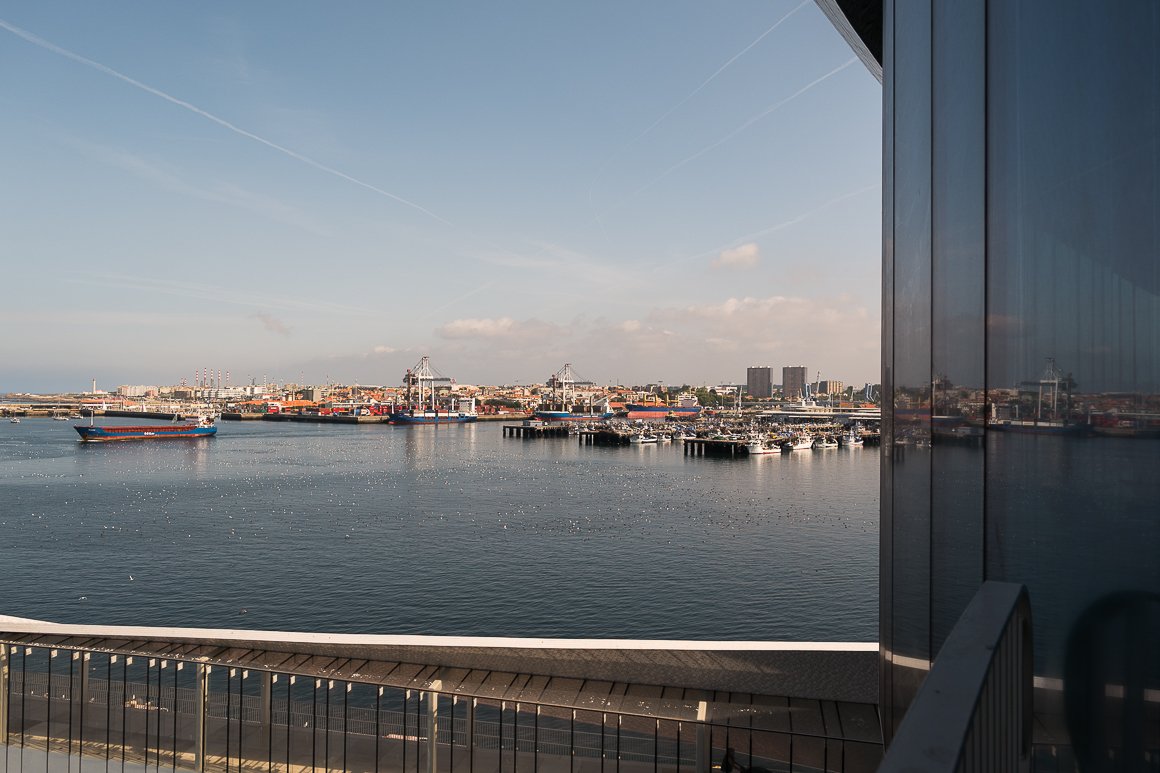 In boost to ocean conservation with CIIMAR
27-02-2020
The ocean is the origin and the engine of all life on this planet, but it is under threat! Learn what you can do to help save the oceans. CIIMAR will help you connect with the natural world as it celebrates its 20th anniversary. Join this important event!
SOS international conference - "Sustainable Ocean Strategies" - gathers some of the most relevant names relating to oceans and seas conservation, on 29th February, at the Porto of Leixões Cruise Terminal, the major seaport of Portugal. Entrance is free. 
This event is held in the scope of the celebrations of the 20th anniversary of the Interdisciplinary Centre of Maritime and Environmental Investigation of the University of Porto (CIIMAR).
The "Sustainable Ocean Strategies" conference will debate approaches to best protect oceans and marine ecosystems, in line with the UN Decade of Education for Sustainable Development (2021-2030).
Leading national and international experts will take the stand at the conference, namely
Tanya Houppermans
, internationally-recognized, multiple-award winning photographer specialized in images of the natural world, especially below the water's surface and also an advocate for shark conservation;
Nancy Knowlton
, a coral reef biologist, who holds the Smithsonian Institution's Sant Chair for Marine Science and Peter Heffernan, who acted as an inspiration under the Irish EU Presidency for the creation of the Atlantic Ocean Research Alliance (AORA) with the signing of the Galway Statement on Atlantic Ocean Cooperation between Canada, the European Union and the United States of America. Dr Heffernan was recently selected as a member of the European Commission's Mission Board for Healthy Oceans, Seas, Coastal and Inland Waters, one of the five chief research missions of Horizon Europe, the EU Research and Innovation programme (2021 - 2027).
At national level, major names will attend the conference as well, such as the Minister of the Sea, Ricardo Serrão Santos, the Minister of Science, Technology and Higher Education, Manuel Heitor, and Miguel Marques, partner of Price Waterhouse Coopers, in-charge of maritime affairs, who will focus on the role of the sea at national level, all the more relevant as Portugal is a seafaring country by tradition.
The SOS conference is scheduled to begin at 2.30pm and will take place at the 3rd floor of Porto of Leixões Cruise Terminal.
Access to the event is free, but subject to previous registration. See
here
.