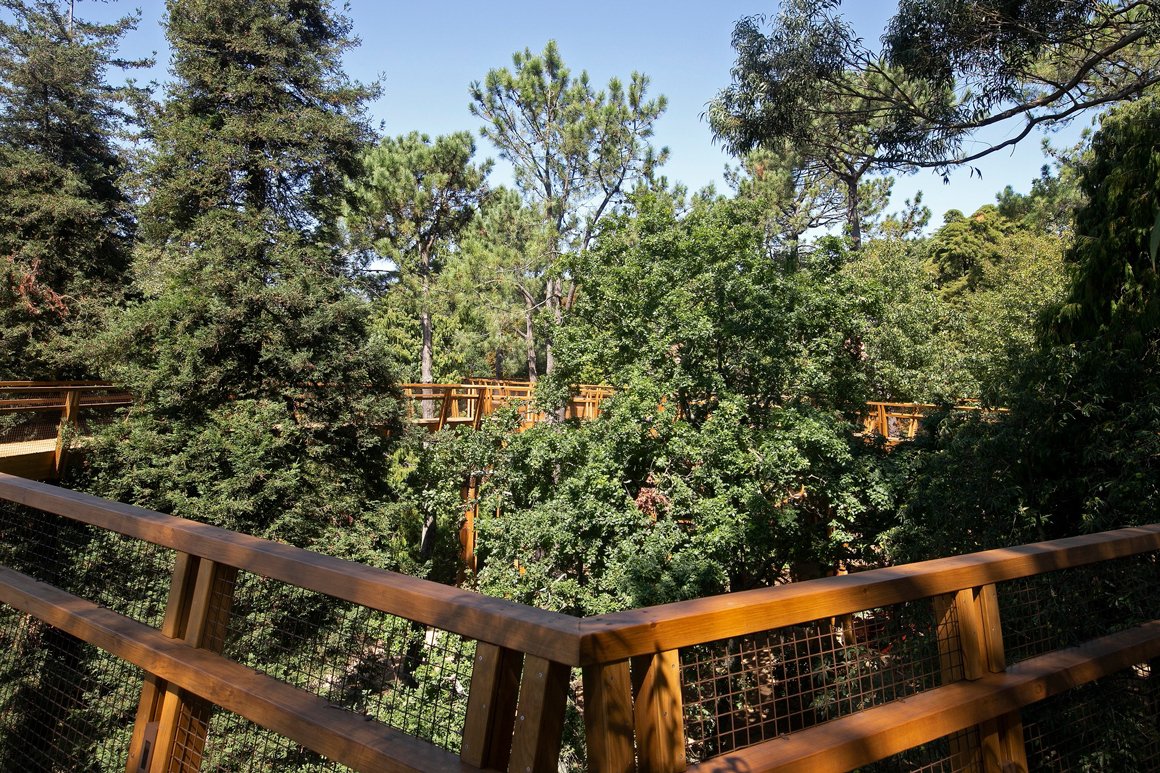 If you happen to be in Porto, don't miss the perfect treetop walk at Serralves
21-01-2020
This treetop walk is set in Serralves Park with a 260m extension course and surrounds one of the Serralves Park woods, revealing nature's different views, colours and various shades, offering a stunning viewing the biodiversity in the Park.
This footbridge was designed by architects Carlos Castanheira and Álvaro Siza Vieira, and it holds the promise to "bring to Serralves new and different dimensions of enjoyment with nature".
This walkway up in the sky enables a whole new way of interpreting the surrounding landscape, promoting the awareness raising on the importance of trees and the concept of nature's conservation as a natural heritage.
Serralves boosts its relationship with different types of audiences, with its treetop walk taking 260 metres into the tree canopy for a different perspective on this spectacular environment, all the while offering a contrasting walk at ground level.
Go experience the unbeatable view!