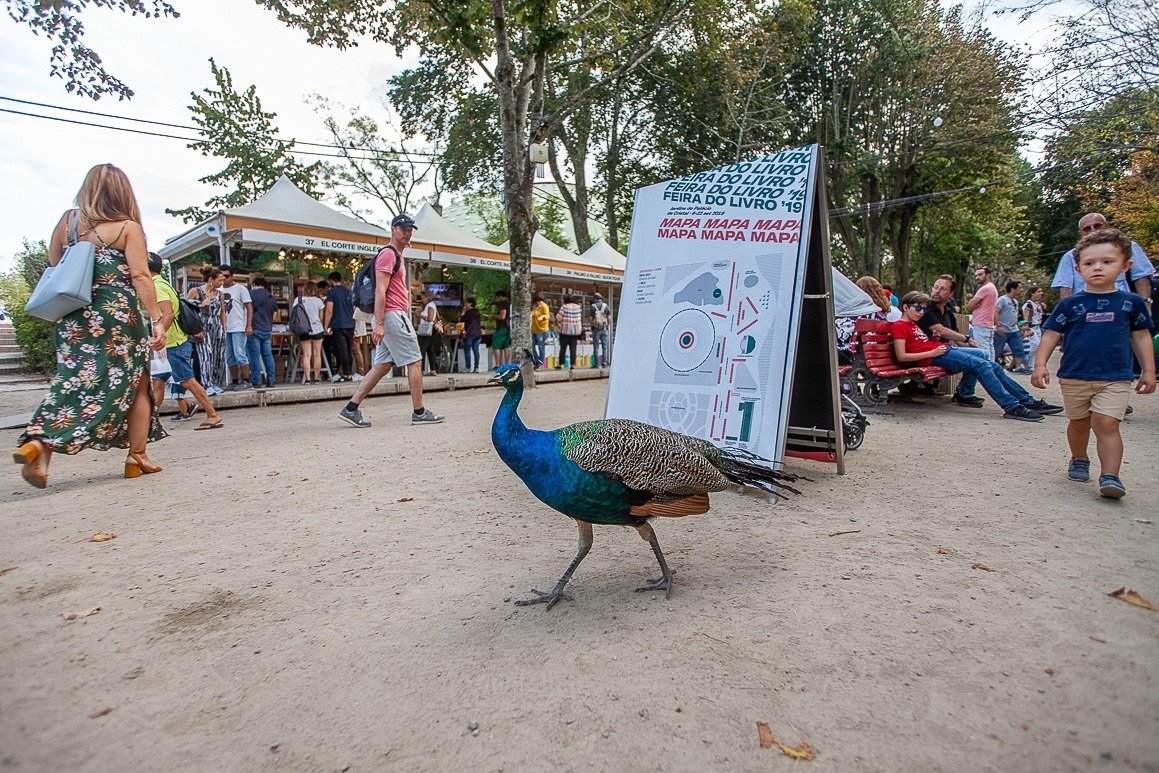 Go explore Porto Book Fair as it ends on 22 September! You won't be sorry!
20-09-2019
Jump at the opportunity to visit Porto Book Fair at the Gardens of Palácio de Cristal as there are still ongoing activities, namely cinema screening, debates, workshops, concerts and performances.
The 2019 edition of the Porto Book Fair kicked off on 6 September, making way to a terrific atmosphere composed of books, book lovers, newcomers, regular book fair visitors, bibliophiles and other literary lovers. The Fair concludes on 22 September but there is still time to jump in some activities, namely spoken word sessions with Maze, on 20 September, at 8.30pm, or catch the film "Eternity and a Day", by Theodoros "Theo" Angelopoulos, at 9.30pm, also at Almeida Garrett Municipal Library Auditorium, just to mention a few.
Writer Nuno Artur Silva is the Fair's Commissioner, an event that is held under the aegis of clear thinking and the unique voice of Eduardo Lourenço, the author who has his name inscribed in the Avenida das Tílias [Avenue of the Linden], "a green corridor that is, little by little, transforming into a writer's promenade".
Porto Book Fair features 130 pavilions, with 9 bookshops, 46 publishing houses, 21 used bookstores and 6 distributors, plus 5 institutional presences.
- Opening from Monday to Friday at 12 o'clock
- Opening on Saturdays and Sundays at 11 o'clock
- Closing from Sundays to Thursday at 9.30pm
- Closing every Fridays and Saturdays at 11pm
After all, as Mayor of Porto, Rui Moreira put it, Porto Book Fair is all about "17 days of a festival, where everyone is invited to take part and to enjoy every moment in the Gardens of Palácio de Cristal, celebrating arts around the book. Feel welcome in this celebration that is also yours".
See
here
for further information.