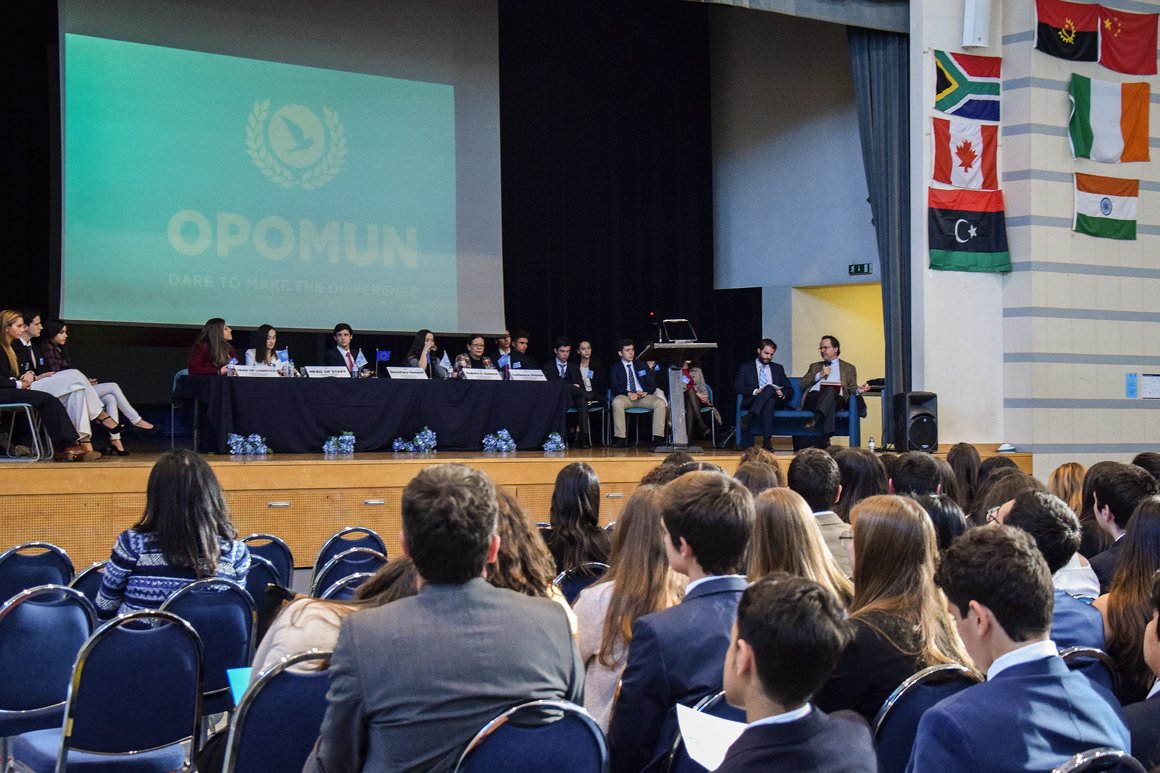 General Assembly of the United Nations convenes in Porto from 20th to 22nd February
20-02-2020
The 13th edition of the OPOMUN- Oporto Model United Nations is held at the Invicta, from 20th to 22nd February. Circa 245 youth from 25 countries take part in this relevant event that debates Human Rights, Security Council, Economic and Social Council, International Court of Justice and Special Conference.
OPOMUN is a Model United Nations conference where students (delegates) from all over the world gather to debate issues of great importance, following the procedures of the United Nations, in the just defence of the interests of each nation, always bearing in mind the common goals of all its members. The motto of the conference is "dare to make a difference".
The specific issues on the table are juvenile crimes, challenges on promoting an active ageing and the rise in Life expectancy, global access to education, the rights and the protection of indigenous peoples, Turkey's anti-Kurdish policy as well as the redefinition of the Security Council role in mitigating the expansion of extremist movements in the world.
No less important are the issues of the eminent threat of terrorism attacks, the crypto coin markets, the Artic and the United States resistance to the Paris Agreement on Climate and the Universal Health Care Assistance.
The event is held at Colégio Luso Internacional do Porto (CLIP), which organises the OPOMUN with the support of Porto City Hall.