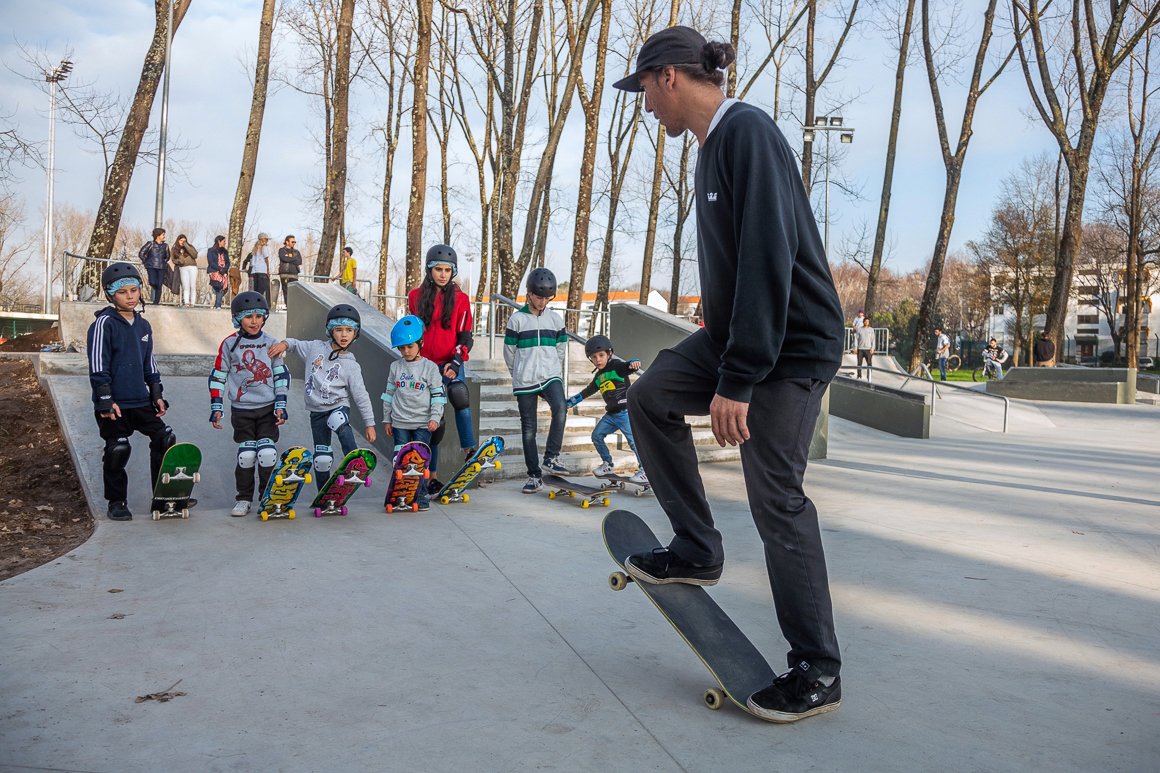 Free skate classes continue throughout March at Ramalde Sports Park
28-02-2020
Every weekend of the month, professional skate instructors will give free lessons to the first 20 people who sign up online: go to desporto@agoraporto.pt. to make a reservation!
Skate free lessons are back every Saturday and Sunday, between 10am and 12pm, weather permitting. The available dates are 7, 8, 14, 15, 21, 22, 28 and 29 March. This is your opportunity to learn how to improve your confidence and skating ability.
Classes are free, but prior registration is mandatory, as there are only 20 available slots per class, via email desporto@agoraporto.pt.
This initiative, promoted by the municipal company Ágora, kicked off last November at Ramalde Sports Park. The success of such programme led to its extension and this is now the fifth month that the community is provided free skate lessons at a state of the art facility.
It is worth highlighting that this modern skate park, at Ramalde Sports Complex, was recently inaugurated, on 24th November 2019.
Porto City Hall invested circa 150 thousand euros in this 950 square meter, designed by architect and skater Francisco Lopez "França", can house up to 55 skateboarders and skaters simultaneously, who will be able to enjoy a true skate park and not just a street spot, with the venue offering half-pipes, quarter pipes, spine transfers, handrails, fun boxes, vert ramps, pyramids, banked ramps, full pipes, pools, bowls, snake runs, and stair sets, just to mention a few.
The Skate Park is now available to the entire Skater community but also to BMX, scooter, wheelchair, and aggressive inline skating aficionados.