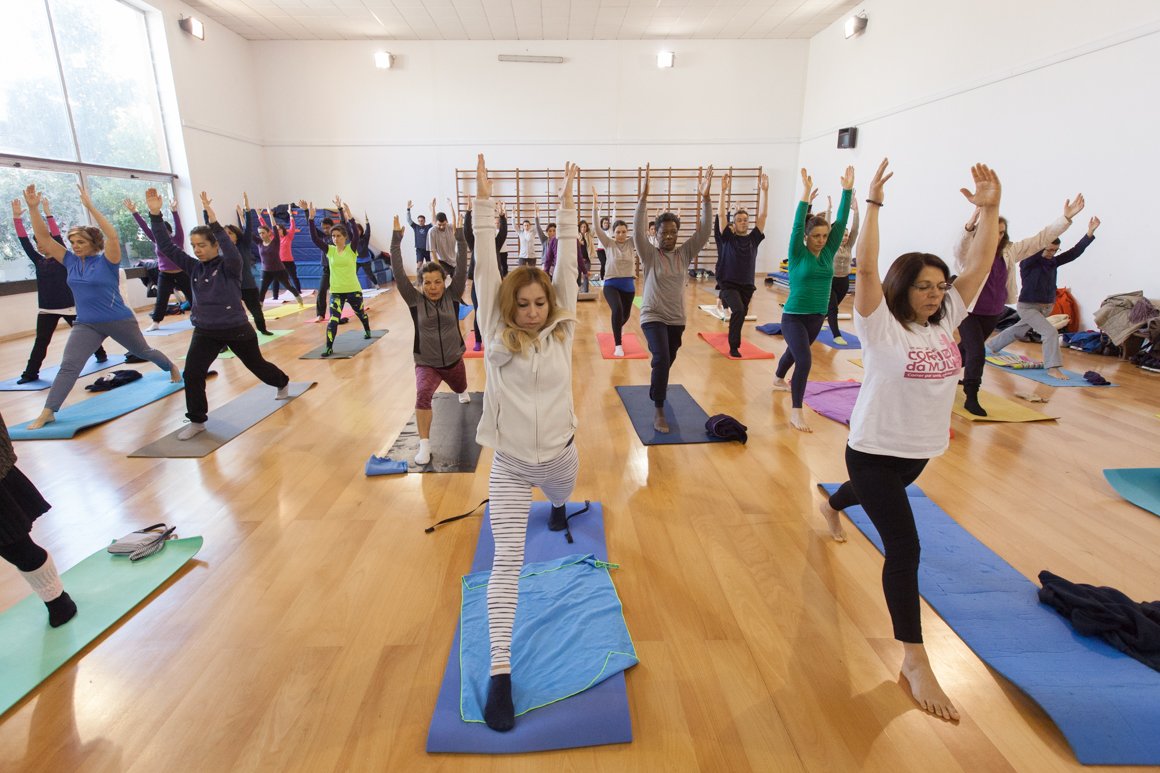 Free Pilates, Yoga and Tai-chi sessions this Saturday!
24-01-2020
The Municipal Programme "Days with Energy" invites everyone to free sessions of Yoga, Pilates, and Tai Chi, on 25th January, at the Municipal Pavilion Fontes Pereira de Melo, from 9am until 12pm.
Access is free. Wear comfortable clothes, bring your own Pilates mats and show up, regardless of your proficiency level at each of these activities.
The "Days with Energy" offers three free classes of Pilates (9am), Yoga (10am) and tai-Chi (11am).
This is the perfect opportunity to boost one's own energy and inner stamina, following a hectic week.
The "Days with Energy" Municipal Programme is a municipal project aimed at promoting physical activity and raising awareness on the importance of staying active and living a healthy lifestyle.