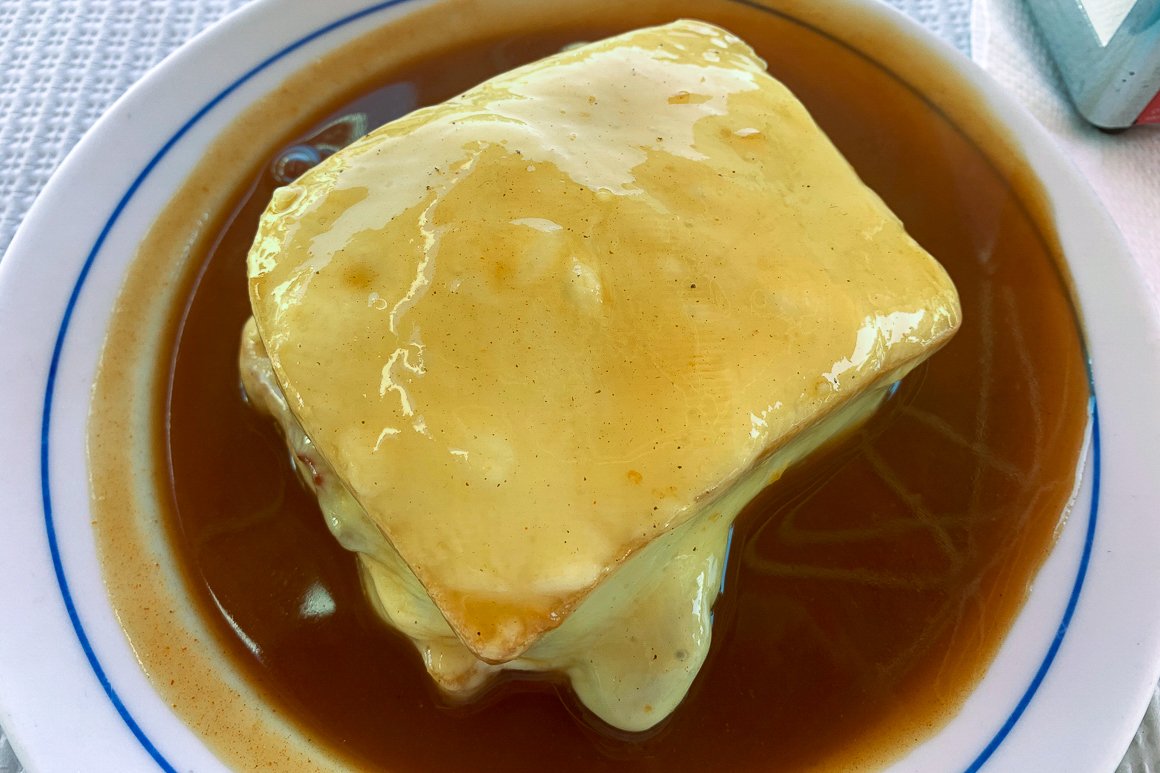 Francesinha Santiago® is one of the fifty best in the world
08-11-2019
The "francesinha" of Café Santiago was deemed among the
50 best sandwiches in the whole wide world
by the prestigious The Big 7 Traveller website.
The site has circa 1.5 million followers and its lists include the best sandwiches in Asia, USA, Europe and Australia.
The "francesinha" of Café Santiago was the only representative of Portugal in the final shortlist of European representatives, and now it is the only Portuguese representative in the restricted list of the 50 Best of the World, ranking 41st in a list where number one is taken by Brazilian "Bar do Mané", in São Paulo.
"It is, therefore, with substantial pride and satisfaction, mostly for a job well done that we see this distinction and our Francesinha Santiago® represent the flavours of Porto and Portugal at the highest international level", declares Café Santiago on its official Facebook page.
According to data from the National Institute of Statistics (INE), there are in Porto 724 cafés and 38 restaurants, and, according to the President of Porto Traders Association, Joel Azevedo, the francesinha can be found on the menus of nearly all restaurants and cafés in the Invicta.
Every day, around 35 thousand francesinhas are savoured in Porto. Adding to a stunning million per month. "The keenest to try on this delicacy are tourists", according to News Agency Lusa. 
Francesinha was first created in Porto, in 1952 by the creativity of Daniel David da Silva, who had worked with his uncle in Paris prior to his return to the Invicta, where he found a job at the restaurant "A Regaleira", located in downtown Porto.
The young cook literally innovated between two slices of bread as he transformed the "croque monsieur" that he knew from his working with his uncle at the Champs Elysées and added the fresh sausage, roasted pork loin, and as in the French croque, weighs the topping of the "molete" [a loaf of bread] with cheese and serve it with or with no egg on top of the cheese.