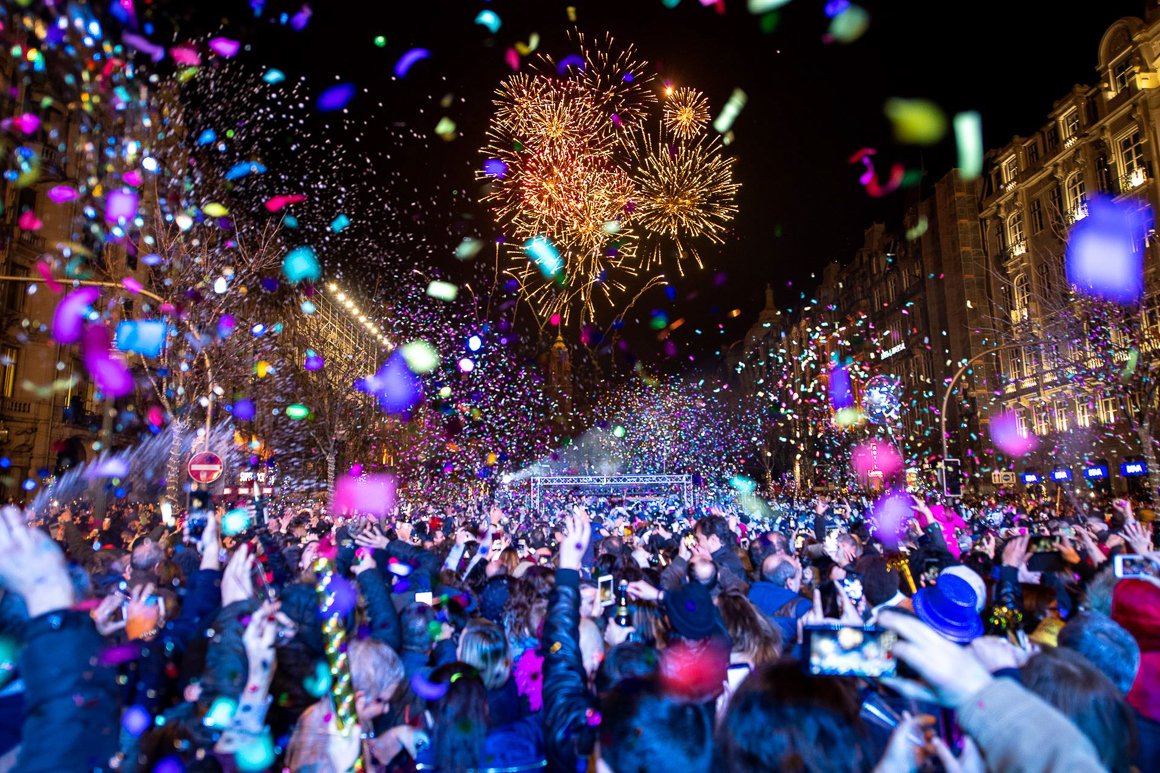 Join New Year's Eve of magic celebrations at Aliados, in Porto
14-11-2019
Porto is quite special at the turn of the year. The city is lit up and squares and streets across the Invicta are dressed up to make this New Year's Eve in Porto a memorable one.
Things get underway on 30th December, as thousands of revellers join at Aliados for the spectacular Tree switch on event, set for 6pm, in front of Porto City Hall.
All the traditional treats are lined up - stages for shows, ice rinks, bumper cars tracks, Apple coaster, magic train, the Big Wheel, Santa's Home and the novelty this year, the Enchanted Forest at Aliados.
The last day of the year, revellers welcome 2020 at Avenida dos Aliados, in front of the Porto City Hall, featuring incredible live music and entertainment from headlining musicians Miguel Araújo (00.20) and Tiago Nacarato (10.30).
So, grab your nearest and dearest and together welcome the New Year. At midnight on the dot, Porto's night skies will be a blaze of light and colour with a display of stunning pyrotechnics from the City Hall.
DJ's Radiola will guarantee liveliness entertainment into the small hours of the first day of 2020.
Bring your lucky foods, arrive at your own leisure and most of all, enjoy Porto's high-energy atmosphere for celebrating New Year's Eve.