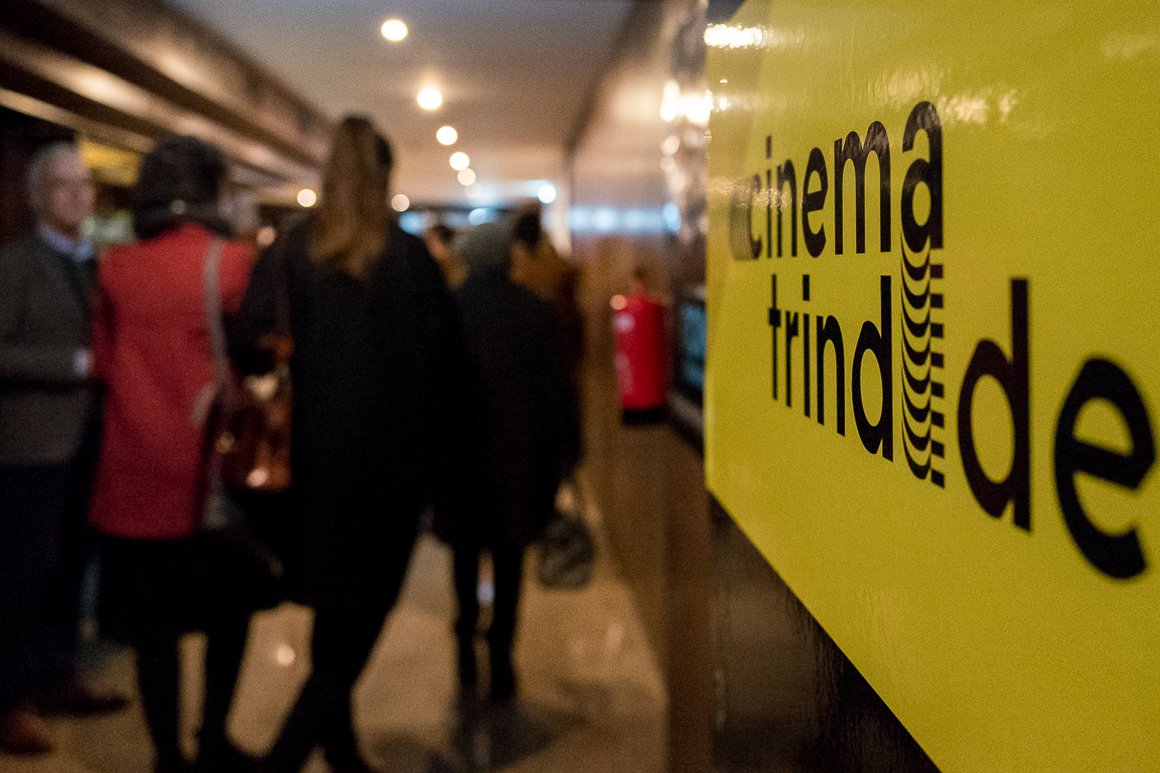 "Europa 61" celebrates European Unity in Porto
16-05-2019
From 16 to 22 May, the Cinema Trindade, in Porto, plays host to a cinema cycle with the aim of reflecting on the idea of Europe, in the context of two relevant dates to the European Union; 9 May, which celebrates Europe Day and 26 May, the day of the European Parliament elections, and in the turmoil of one of the biggest crisis the union has ever faced, the Brexit. All sessions are entrance free.
The cinema cycle, themed "
Europa 61
" is a direct reference to the film, by the same name, by Italian film director Roberto Rossellini "Europa 51", renowned as a milestone film in the European repertoire of cult movies.
Also, the European Union celebrates this year its 61th anniversary, and it commemorates Europe as a symbol of cultural, social and political identity, with the screening of 14 films, from 14 countries, namely German, Austria, Croatia, Spain, Finland, France, Greece, Ireland, Italy, Poland, Portugal, United Kingdom, Check Republic and Romania.
The French Revolution, The World War II, Prague Spring or the current refugees crisis are some of the themes included in this programming.
This event was organised by the European Commission in Portugal and the EUNIC-Portugal, a network of national culture institutes and some of the Embassies of the European Union, in partnership with the Porto/Post/Doc and curated by Carlos Nogueira.
"The aim is to raise the public's awareness regarding Europe, especially through a handful of good films", Carlos Nogueira enthused.
The showcase kicks-off with the screening of "Piazza Vittorio", a documentary by Abel Ferrara, on 16 May, at 7pm.
It is worth mentioning the premiere of "The Waldheim Waltz", by filmmaker Ruth Beckermann, on 22 May at 9.30pm. The film was awarded at the Berlin Festival that documents the process of uncovering former UN Secretary-General Kurt Waldheim's wartime past.
The documentary «Bostofrio, où le ciel rejoint la terre », by Paulo Carneiro and shot in the Portuguese region of Trás-os-Montes will represent Portugal in the cycle.
The showcase includes 14 feature films and two short films. 

All sessions are entrance free.
«Adam & Evelyn» by
Andreas Goldstein · Germany · 2018 · 100' · fiction
«The Waldheim Waltz» by
Ruth Beckermann · Austria · 2018 · 93' · documentary
«Mali» by
Antonio Nuic · Croatia · 2018 · 90' · fiction
«Viaje al cuarto de una madre» by
Celia Rico Clavellino · Spain · 2018· 94' · fiction
«East of Sweden» by
Simo Halinen · Finland · 2018 · 104' · fiction
«Un violent désir de bonheur» by
Clément Schneider · France · 2018 · 75' · fiction
«Her Job» by Nikos Labôt · Greece · 2018 · 90' · fiction
«The Image you missed", by Donal Foreman · Ireland · 2018 · 73' · documentary
«Piazza Vittorio» by
Abel Ferrara · Italy · 2017 · 69' · documentary
«Silent Night» by
Piotr Domalewski · Poland · 2017 · 100' · fiction
«Bostofrio, où le ciel rejoint la terre» by
Paulo Carneiro · Portugal · 2018 · 70' · documentary
«I am not a Witch" by
Rungano Nyoni · United Kingdom · 2017 · 90' · fiction
«Jan Palach» by
Robert Sedlácek · Check Republic· 2018 · 124' · fiction
«Meda Or the Not so Bright Side of Things", by
Emanuel Pârvu · Romania · 2017 · 82' · fiction