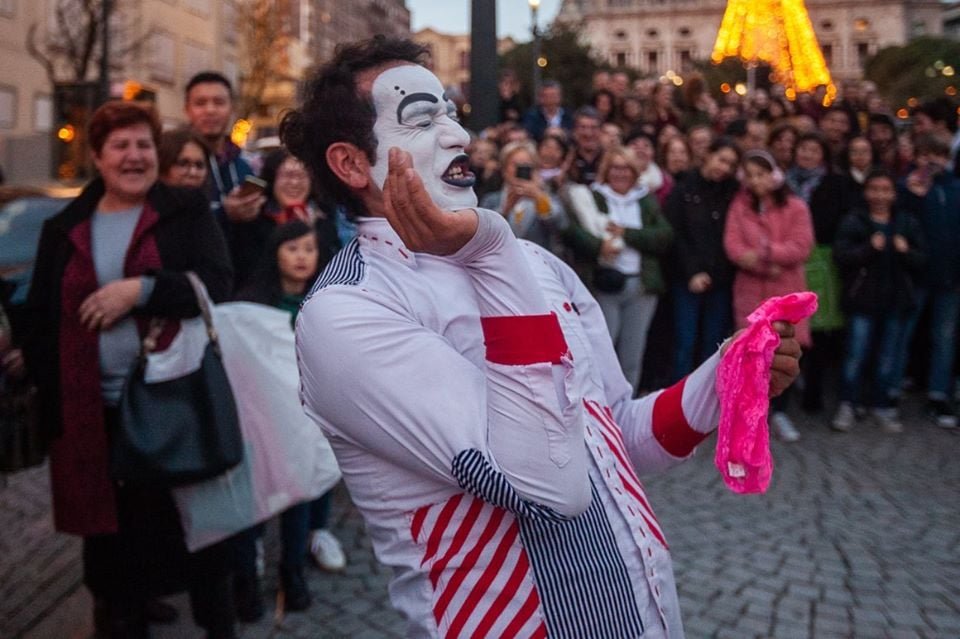 Enjoy magical street performances in Porto
22-11-2019
The spirit of Christmas will be all over Porto this spectacular season of the year; from 30th November till 22 December, artists from different parts of the world will sprinkle joy and merriment all over the Invicta.
Weekends in Porto will be filled with amusement and live performances, under the Xmas Programme "Natal a Rir" ["Laughing at Xmas", free translation], bringing all it takes to experience cheer joy this magical season: humour, magic, juggling, acrobatics, music, rhythm and mimic are the ingredients of the live performances from street artists from Chile, Argentina, France, Italy, Spain and also Portugal.
All performances will take place at Avenida dos Aliados, starting at 4.30pm, but the first show, which is scheduled to start at 3.30pm, on 30th November.
The "Natal a Rir" is an initiative of Porto City Hall, via the Municipal Company Ágora - Culture and Sports, and produced by the Cultural Association Gritodovento and artistic direction of Francesco Cerutti Nava.
01/12 | 4h30: "O Saltimbanco" (comedy and circus arts) -
Pedro Charneca
(PT)
15/12 | 4h30: "Cualquier Verdura" (clown and balancing act) -
Chimichurri
(ES/ARG)