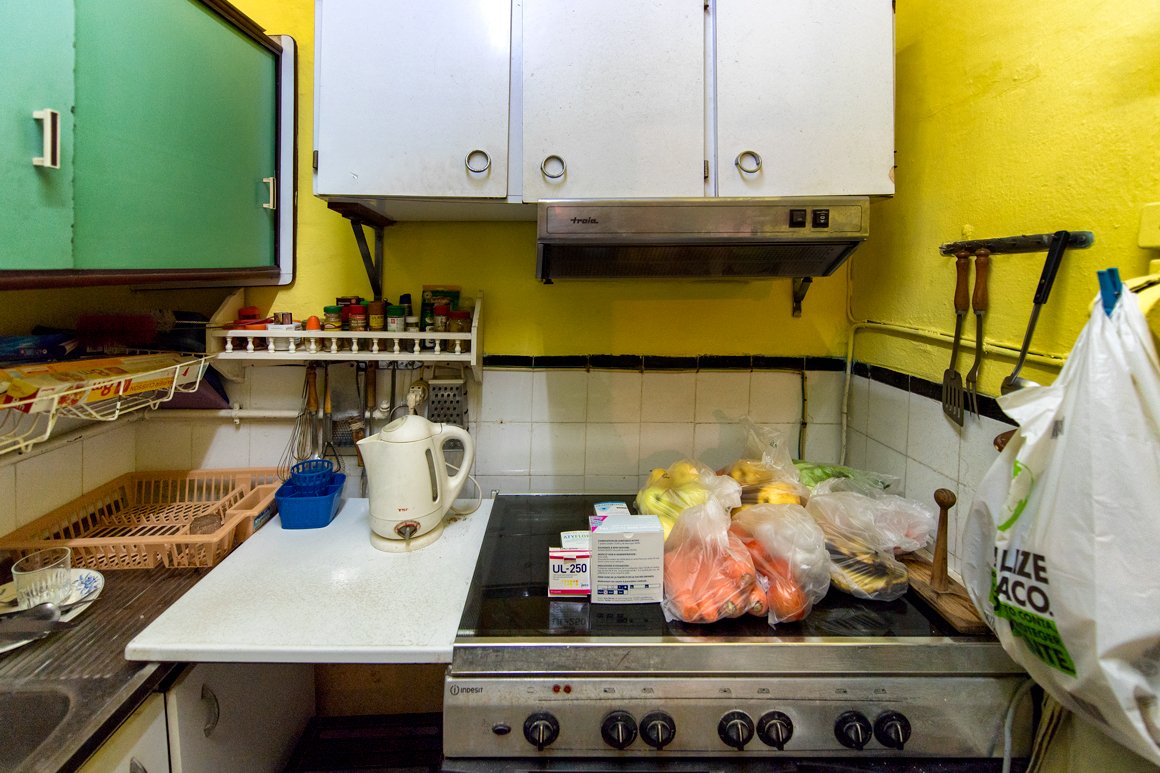 Enhanced social services support in Porto during the Covid-19 pandemic
24-03-2020
Meal service is available in designated schools for the children that need it, support to the elderly has been adjusted to their households, solidarity restaurants service is concentrated in the Joaquim Urbano Temporary Shelter Centre, which has also strengthened response capacity with more beds; municipal housing rules have been realigned to face this exceptional situation.
Councillor for Housing and Social Cohesion, Fernando Paulo, announced the global response by Porto City Hall, in the field of the city's social network, during the first municipal Executive meeting by video conference.
Meal services are provided in 19 primary school and kindergarten in Porto, where the following necessary services run: reception and food are provided to children whose parents or relatives have to ensure basic services and do not have any family structure to care for the children. These needs are signalled by the School Group, in accordance to what the Minister of Education has prescribed.
On a first phase of this demanding period of quarantine, the urging priority was to make sure that all public, private and solidarity institutions have their Contingency Plans established "to ensure everyone that is beneficiary of social aid should continue to benefit from it", as stated by the councillor.
Thus, with municipal support, services provided by the voluntary sector have been reorganised to render domicile support, together with psychologic assistance and collaboration on other important tasks such as grocery buys and deliveries.
On a second phase, the Municipality has coordinated with several institutions, namely parishes, IPSS (Private Institutions of Social Solidarity) and NGO's to extend support to other people who despite not being covered by any social assistance programme, are now in a vulnerable situation and in need of this aid.
"A great effort has been done to organise volunteer work, food supply and other resources", as highlighted by Councillor Fernando Paulo.
Solidarity restaurants are now concentrated in the Joaquim Urbano Temporary Shelter Centre, operating on a "take Away" model, for safety reasons and due to the lack of available volunteers. About 280 people are benefitting from this service.
Regarding the availability of accommodation, the Covid-19 Emergency Shelter comes into operation today, at the former Hospital Joaquim Urbano, with a capacity for 40 people, and with the same services as those of a Temporary Shelter Centre.
There are 10 extra beds to address emergency situations of quarantine for those without a regular domicile, established by the Misericórdia do Porto, at the Hospital Centre of Conde Ferreira, in partnership with Porto City Hall and in coordination with Social security and the Health Authority.
Rules for Municipal Housing and for Porto Solidário
In line with the guidelines laid down by the Government, the municipal company Domus Social is monitoring the suspension of eviction orders. Also suspended are the judicial proceedings for immovable property, when the municipal tenant may be facing a vulnerable situation, due to the lack of a permanent domicile. The suspension of performance of lease contracts by Domus Social is also in place.
The lease support programme Porto Solidário, which requires the monthly delivery of rent payment proof, suspends the delivery of that proof, for this month, and payment is done automatically. Later on, the situation will be regularised.