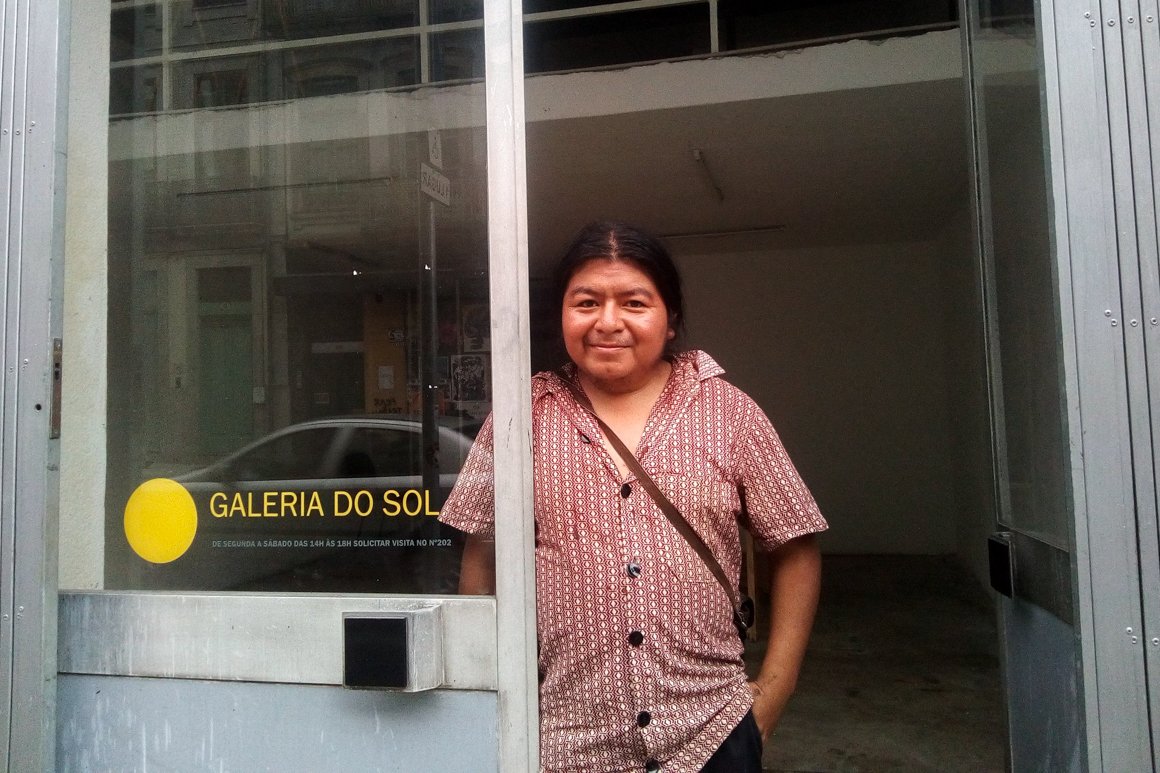 Edgar Calel showcases artwork under the InResidence Programme
23-08-2019
The exhibit themed "Jun Kai Oxi Paj Ch'ab'el", meaning "one, two, three pans of words" is the name of the exhibit that the Guatemalan visual artist Edgar Calel inaugurates today, 23 August at the Galeria do Sol, located at Rua do Sol.
That expression, which originates in one of the many languages spoken in Guatemala, actually means asking for the floor, which is what Cale is asking: some attention to the heritage of another place and another time.
"Jun Kai Oxi Paj Ch'ab'el" features the work developed by Edgar Calel during the two month artistic residence, under the
InResidence
programme, at Rua do Sol. This is one of the six projects, supported by the InResidence Programme in 2019 by the Municipality of Porto.
Edgar Calel was born in 1987, in San Juan Comalapa. His artists work is a constant search for the translation of the Maya Kaqchiquel worldview, in which he is inscribed, to contemporary languages.
His line of work covers topics such as indigenous practices of his community, the Maya spirituality, rituals, identity and migration.
The exhibition is entrance free and i tis on show at the Galeria do Sol (Rua do Sol, 172) until 31 August, from Monday to Saturday, between 2pm and 6pm.