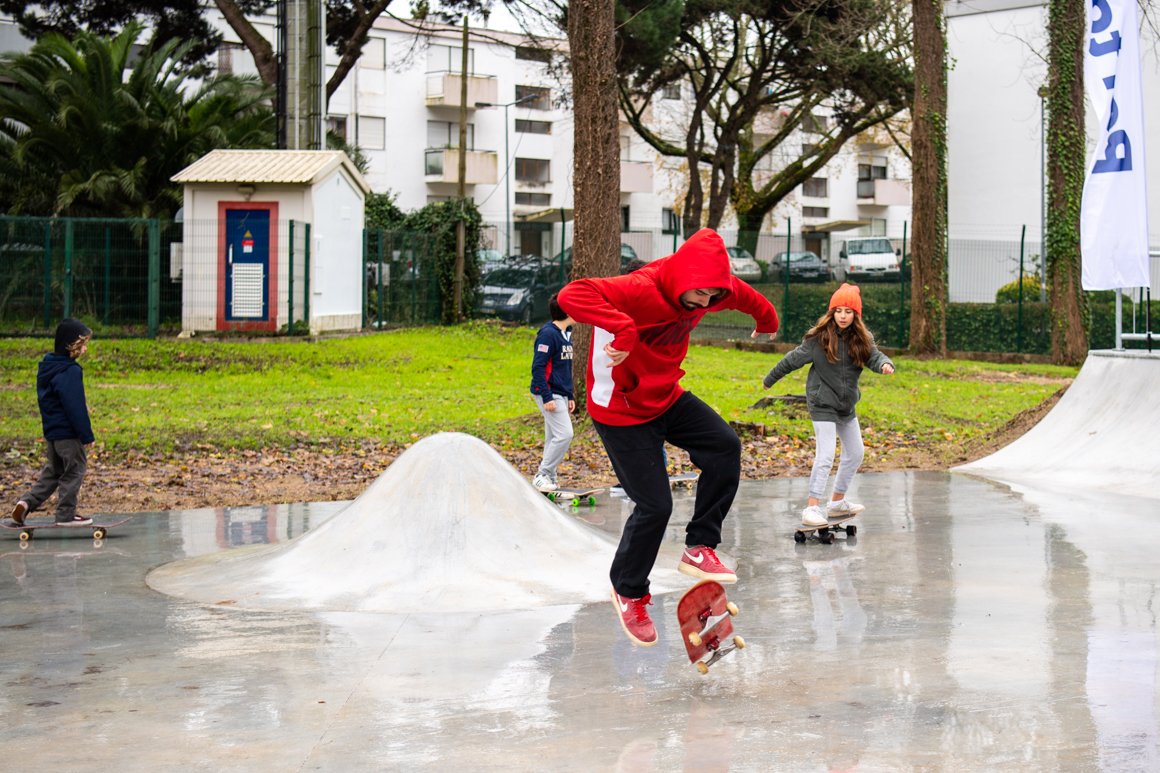 Did you know that Ramalde Sports Park offers free skate classes this January? There are two weekends left to enjoy
17-01-2020
Want to learn how to improve your confidence and skating ability? Skating lessons are available for everyone at Ramalde Sports Park. Classes are held on 11, 12, 18, 19, 25 and 26 January, between 10am and 11 am.
Weekends in January are anything but dull, with the newest Skate Park of Porto offering beginner's skate classes. Although these classes are cost free, you should register at desporto@agoraporto.pt until the previous Thursday of each session; there are 20 open places per class.
This modern skate park, at Ramalde Sports Complex, was recently inaugurated, on 24th November. Porto City Hall invested circa 150 thousand euros in this 950 square meter, designed by architect and skater Francisco Lopez "França", can house up to 55 skateboarders and skaters simultaneously. These enthusiasts will be able to enjoy a true skate park and not just a street spot, with the venue offering half-pipes, quarter pipes, spine transfers, handrails, fun boxes, vert ramps, pyramids, banked ramps, full pipes, pools, bowls, snake runs, and stair sets, just to mention a few. 
The Skate Park is now available to the entire Skater community but also to BMX, scooter, wheelchair, and aggressive inline skating aficionados.