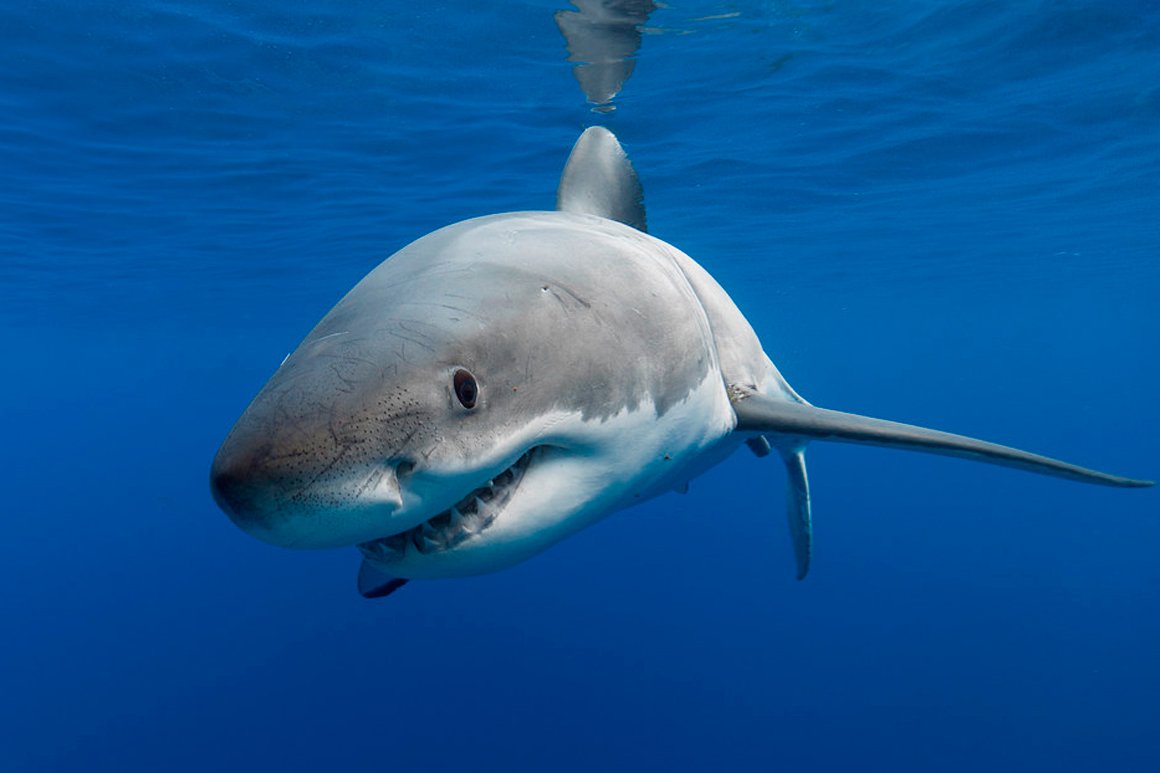 CIBIO Porto leads Global Shark Movement Project
06-08-2019
Researchers from CIBIO-Centre for Research in Biodiversity and Genetic Resources of Porto (CIBIO-InBIO) are part of the international team that specialises on areas that are of great ecological importance for sharks.
The researchers have published an
article in the Nature magazine t
hat shows the impact that commercial fishing has on sharks and their migratory behaviour patterns, namely the Great White, one of the most threatened shark species regarding commercial fishing on open sea.
The estimates is based on data from the commercial fisheries as well as data collected using scientific research at sea and demonstrate that large pelagic shark, such as great white sharks, may be at risk of extinction.
Other sharks, such as the blue shark and the shortfin mako, like the Great White, are sharks that follow migratory patterns at open sea, migrating through areas of commercial fishing. One of the main conclusions of this study id that the pelagic shark population is decreasing and at risk of extinction.
An international team was established to assess the impact commercial fishing has on shark habitat; besides CIBIO-InBIO team, this project also includes researchers from the Marine Biological Association Laboratory (Plymouth, UK).
Nuno Queiroz, CIBIO-InBIO researcher and the first author of the article published in the Nature magazine, explains that "previous studies indicated that approximately half of shark catches are of great pelagic sharks. However, we did not have enough data to estimate the impact of commercial fishing on shark habitat".
Now, researchers have conducted a compared analysis between the pelagic sharks' movement patterns and that of the commercial fishing vessels. Data was collected with satellite tracking devices, allowing the tracking of over 1.681 great sized pelagic sharks, representing 23 species.Vessel movement was obtained through channel spacing, Collision Avoidance Systems.
"We observed that, on average, 24% of the space used by sharks coincides with the commercial fishing zones" as explained by Nuno Queiroz.
This study also demonstrates that some of the oceanic areas of greater importance to sharks are the ones that are exposed to more intensive fishing areas.
Researchers suggest that it is necessary to implement protective measures, for example, the demarcation of shark's areas so as to protect them and their habitat.
This article is published under the
Global Shark Movement Project
, a project that is jointly led by CIBIO/InBIO with the purpose of studying shark behaviour and ecology and to promote shark conservation at global level.