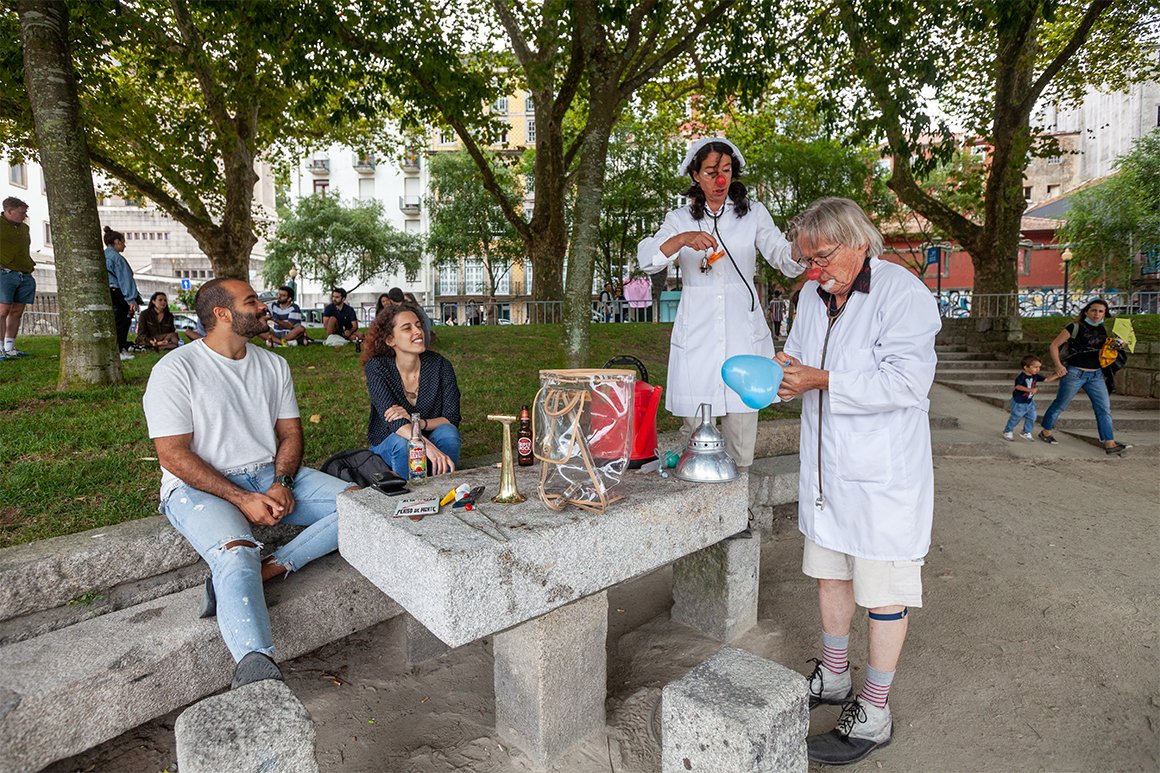 Board games and street animation in Porto! You are welcome!
14-08-2020
This coming weekend, fun and joy are all around the city's streets in Porto. Know that board games of all sorts and street animation make up for an amazing outing with friends and family. 
Every week, the programming is different and this 16th August the Avenida Rodrigues de Freitas, Rua de Passos Manuel and Passeio das Virtudes are all set up for the public enjoyment of the public space.
These activities are organised by the municipal company Ágora - Cultura e Desporto and on 16th August, between 2pm and 7pm there are all sorts of fun activities, traditional games and street enlivenment.
All activities are access free, in compliance with the DGS Covid-19 preventive measures.
PROGRAMME
-
 Avenida de Rodrigues de Freitas
From 2pm until 7pm | Jogos do Hélder
An enormous board is set to play the Game of the Goose, for the entire family and friends. 

From 3pm until 7pm | Creative Sound Workshop
Edições Amateur, jointly with Praça da Alegria Futebol Club, feature the basics on audio recording and editing.

From 4pm until 7pm | Oli & Mary
Playful way to embrace Covid-19 preventive measures!

From 4pm until 7pm | Brigada das Cores (Colour Brigade)
Mimics and colour for a blast of visual impact.

From 4pm until 7pm | Diogo Duro
All things clown!