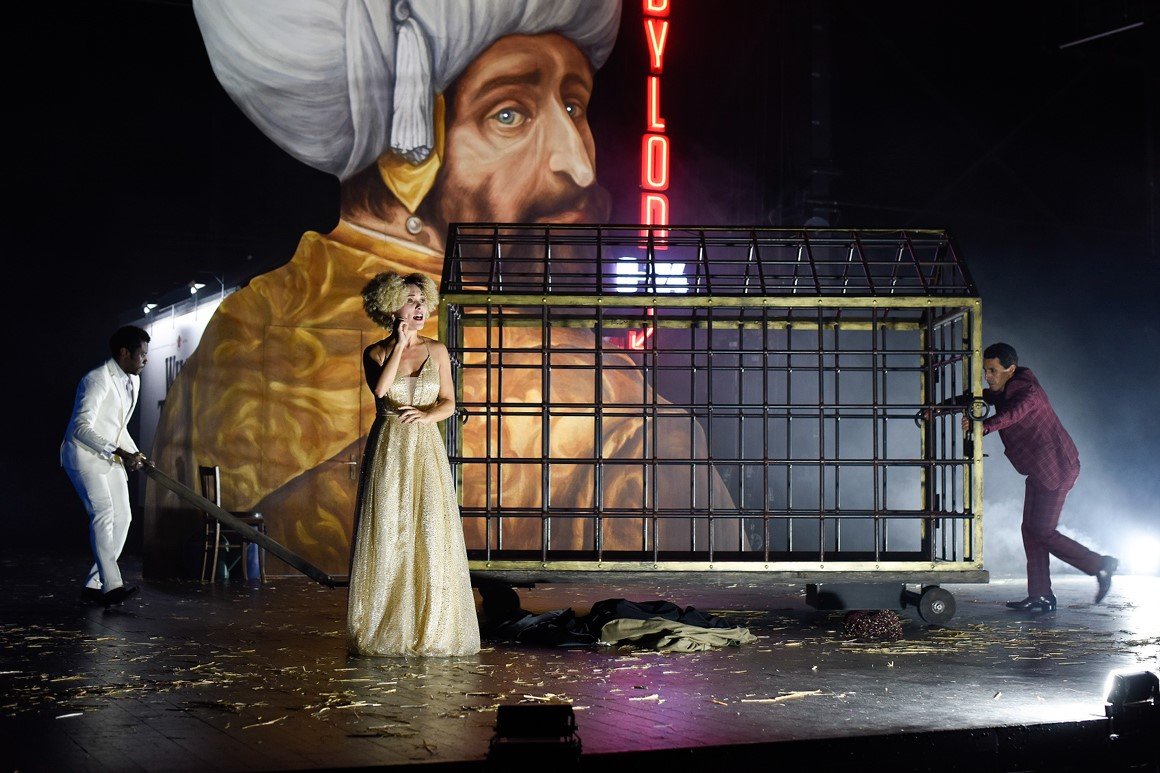 August will see fifteen premieres and three in-house productions by the National Theatre São João
13-07-2020
Amid the pandemic, theatres (as everything else in our lives) have had to readjust and find new ways of delivering culture and art. 
With the easing of the lockdown, the
National Theatre São João
(TNSJ), as well as its two poles, the Teatro Carlos Alberto (TeCA) and the Mosteiro de São Bento da Vitória reopened on 1st June. Performances take to the stage in August.
In the framework of the centennial celebrations of TNSJ, which will be ongoing until March 2021, the programming include shows and performances hosted at other venues that are run by TNSJ, namely the Teatro Carlos Alberto (TeCA) and the Mosteiro de São Bento da Vitória. Celebrations hd to be readjusted to the ongoing health crisis.
The going back to the stages happens in August, with the premier of the play "O Burguês Fidalgo", a joint production by Palmilha Dentada. The show takes to the stage on 6th August, with performances until the 23rd August, at TeCA.
The in-house production "Castro", staged by Nuno Cardoso, will be presented at the São João Theatre, starting on 20th August, and extending presentations until 12th September.
The decision to go forward with two well established plays enable the safeguarding of all safety measures regarding Covid-19 in a timely manner.
During lockdown, this play was digitally presented at everyone's' homes, and it was streamed online on World Day of the Theatre, on 27th March; theatre director Nuno Cardoso and several actors delivered a talk on theatre and a workshop on the Clown technique was presented.
On 20th August, the play "Castro" takes to the stage at TNSJ, where it will be on show until 12th September. Ticket price ranges from 7.50 and 16 euros.
All national joint productions by TNSJ, previously scheduled to be presented between March and July 2020 are now included in the 2020/2021 Season.
The programming features an exhibition in celebration of the 100 years of the Theatre, from architecture to the history of the building, and its connection with the city and the country's history.
This new season, TNSJ is also committed to enhancing the theatre's educational project by means of performances, spoken word sessions, workshops and training activities.
Moreover, TNSJ has adopted a thorough contingency plan regarding Covid-19 preventive measures, namely the rigorous disinfection and hygiene procedures in all rooms and common spaces, the reduction of room occupancy to 200 people in TNSJ and 100 people in TeCA, specific signs are available to help comply with social distancing measures and hand sanitizers are provided. The use of facemasks extends to audiences and crew.
In addition, the cast of actors and performers will be tested to Covid-19, before the rehearsal period and the entire crew at TNSJ was submitted to serological testing.