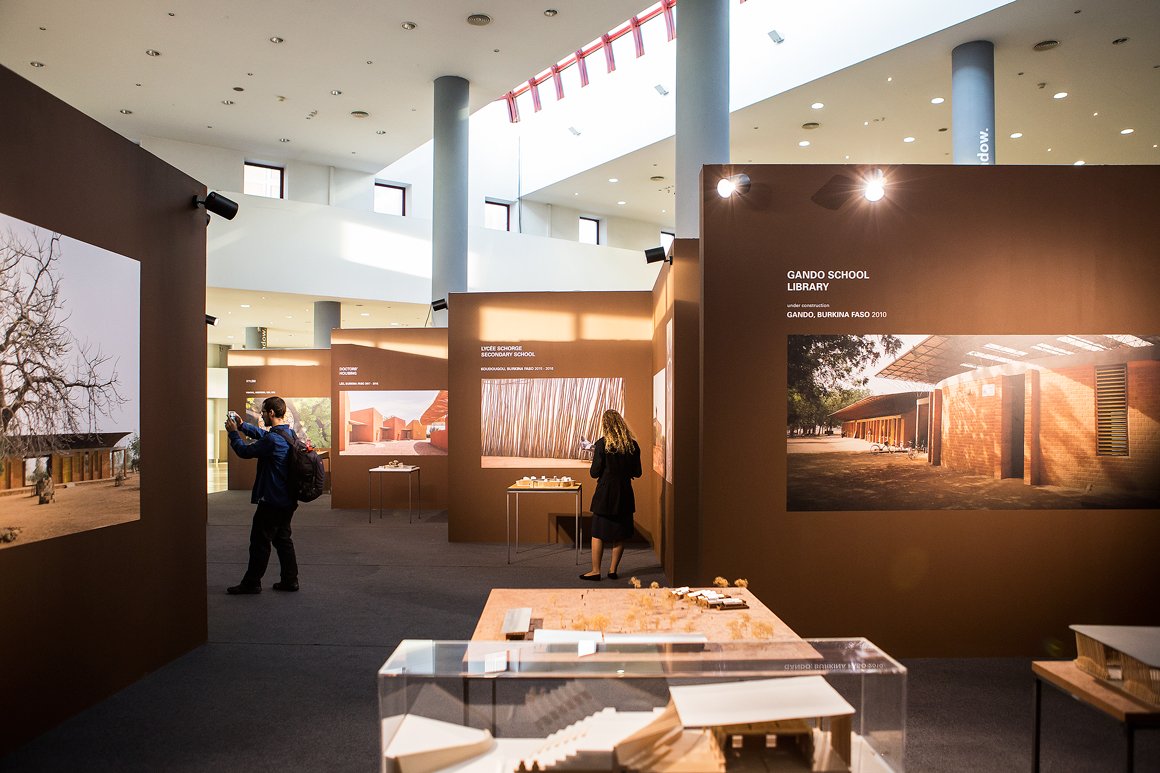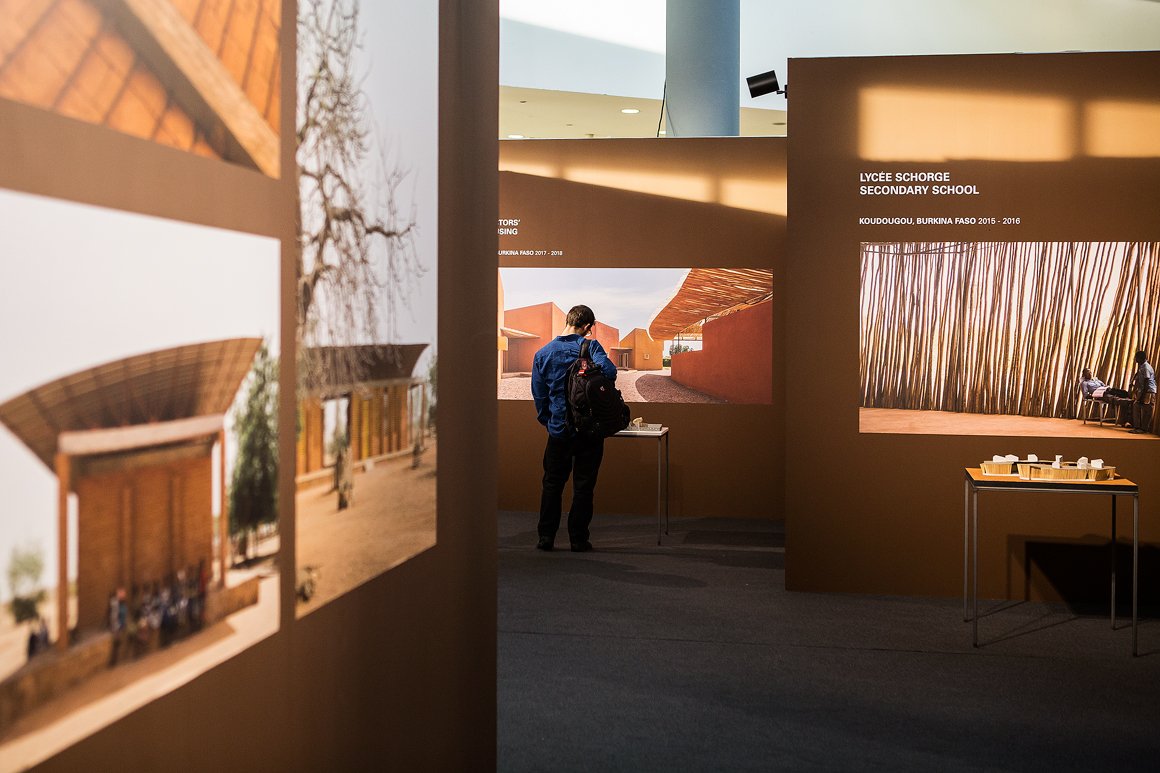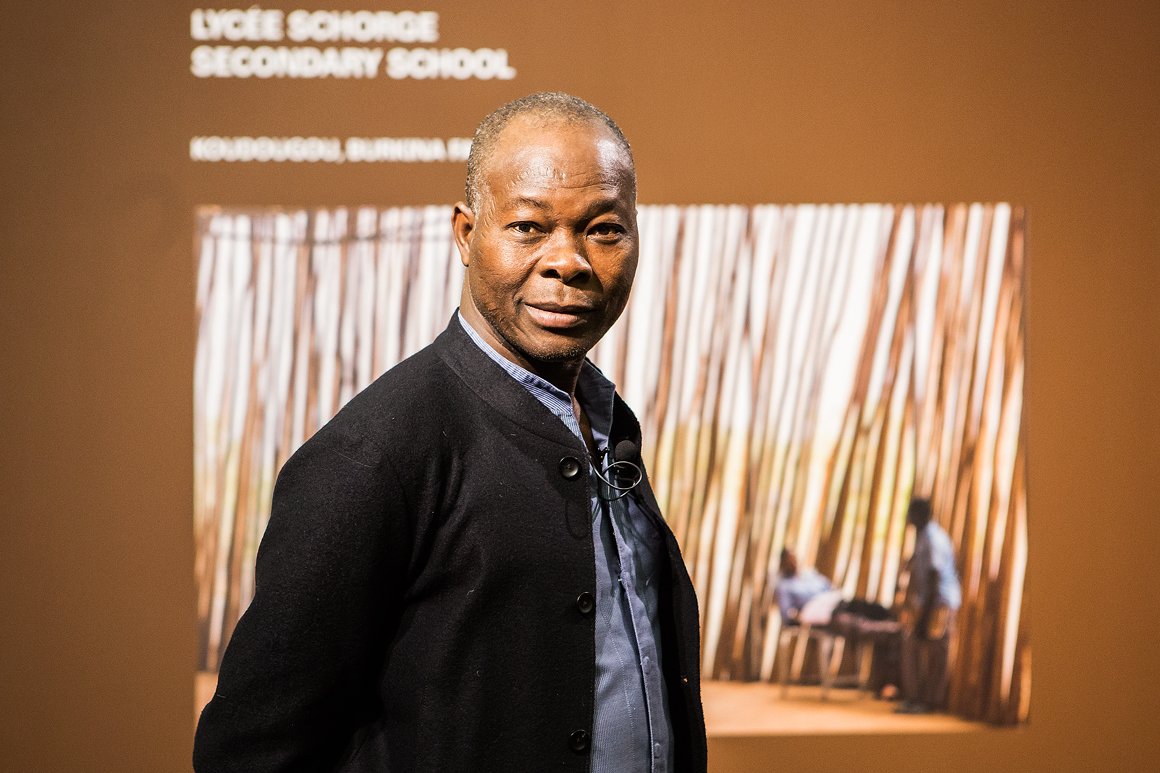 "Architecture for me is a service to Humanity" stated Francis Kéré in Porto
22-11-2019
Francis Keré, award winning architect from Burkina Faso, is in Porto and delivered a conference at Exponor, on 21 November, at 6pm. He kindly granted a second interview to Porto., as he had already been interviewed by Porto. on occasion of the Forum of the Future, in 2017.
"I look to my school in Gando and I'm thinking "uau", what a great privilege I had to be able, with my people, to create a structure that allows the kids to stay in school, which is well ventilated and where they can stay all day and learn. It's inspiring!"
This was how Francis Kéré described his understanding of his architecture practice, which spans two decades, in an interview to Porto., just before he delivered a conference on his main works and projects, at Concreta Fair, at Exponor, which runs from 21st to 24th November. The Fair also features the "Keré Architecture" exhibition, organised by
AMAG
, which can be visited till 24th November.
The internationally-acclaimed architect Francis Kéré earned critical praise even before he graduated at the Technical University of Berlin, in 2004. He was awarded the prestigious
Aga Khan Award for Architecture
that same year, for his first building - Gando's Primary School.
To accomplish this project, Kéré raised the necessary funds and accomplished it together with the residents of his native Gando, in Burkina Faso. The primary school was built out of mud bricks, which made the community sceptical about the project, as everything was built in concrete", Francis explained.
Indeed, to really understand the importance of
Francis Kéré's architecture
, one must go to the beginning of this man's life; he was the first child in the village to be sent to school as his father, the village chief, wanted his eldest son to learn how to read and translate his letters. There were no schools in Gando, so Kéré had to go to the city and live with his uncle, at the age of seven.
After completing his education, Kéré started working as a carpenter; he later was granted a scholarship from the Carl Duisberg Society to do an apprenticeship in Germany as a supervisor in development aid. Once in Germany, he had the chance to study architecture at the Technical University of Berlin. The rest, the whole world knows.
"I built that school (Gando Primary School) in 2000 and it still is the same, no maintenance, very good, everyone loves it and now that structure, that type of building is countrywide", Francis Kéré explained, also adding that "our philosophy of providing more with less fosters innovation and resourcefulness in our practice, using local materials, local knowledge, and local technologies to create holistic and sustainable design solutions".
Kéré is most known for his sustainable approach on architecture and his pioneering work, which includes using ecological materials as well as viable modes of construction. His Berlin-based Kéré Architecture office takes on projects across four continents.
"I have my office in Berlin, Berlin is sort of my beginning, I went to school in Berlin, I studied there, but I am teaching in Munich. But I go to Burkina Faso very often because there is a lot of construction work going on and I still need to be present to guarantee the quality and just to push the network further."
When asked if he believes he is changing the landscape of his country, Kéré was very candid and replied "I don't know. I think I have the chance to create schools, hospitals, and some housing and people enjoy them, people are being inspired by them".
Francis Kéré was a keynote speaker at the
Forum of the Future 2017
in Porto, at the invitation of Porto City Hall. On that experience, Kéré refers that "it was a great introduction into this place that I really love and admire a lot. I admire the work of Siza and Eduardo, I know them and this great city and great country".
Among his most prominent works are the Burkina Faso National Assembly, the Lycée Schorge Secondary School, the Léo Surgical Clinic & Health Centre, the 2017 Serpentine Pavilion and Xylem, the recently opened pavilion for Tippet Rise Art Center.
In addition, Kéré lectures at TU München, the Harvard Graduate School of Design, the Accademia di Architettura di Mendrisio and Yale University, and has participated, solo and group exhibitions, at the Venice Biennale of Architecture, the Museo ICO in Madrid, the Architekturmuseum in Munich and the Philadelphia Museum of Art.