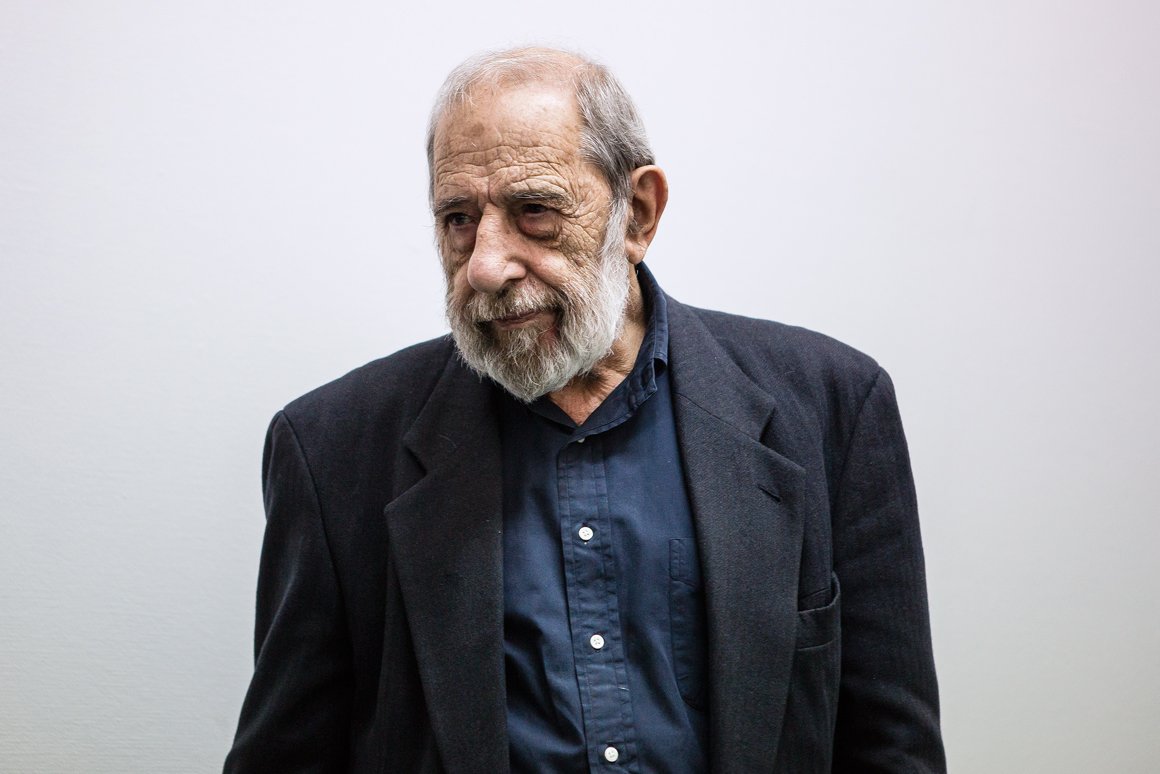 Álvaro Siza is the first acomplished architect to be awarded the Charles Abella Prix
14-10-2019
Álvaro Siza, 86 years old, one of the most decorated architects in the world and still changing the way we see buildings, was honoured with the Charles Abella Prix, by the Académie des Beaux-Arts. This architecture Prize is granted to acknowledge an outstanding work in this field.
Endowed with 35 thousand euros, the award was granted for the first time to an accomplished architect; this international prize will be granted every two years, but dedicated to other young architects.
The Académie des Beaux-Arts has chosen Álvaro Siza for his "masterful body of work" and his "humanist dimension".
The jury was constitude by Marc Barani, Bernard Desmoulin, Dominique Perrault, Alain-Charles Perrot, Jacques Rougerie, Roger Taillibert, Aymeric Zublena and Jean-Michel Wilmott.
Álvaro Siza confessed to the Público newspaper that he was "moved and humble" for being granted such a distinction and for being the first laureate.
The Charles Abella Prize giving ceremony will take place on 27 November.
Siza Vieira, Professor Emeritus of the Faculty of Architecture of Porto University- FAUP, has studied Architecture at the Higher School of Fine Arts in Porto (ESBAP) from 1949 to 1955.
He won the Pritzker Prize in 1992, the Mies van der Rohe prize in 1988, the national Architecture Proze in 1993, the Alvar Aalto Medal in 1998, the Royal Institute of British Architects Gold Medal in 2009), the Golden Lion Award at the Venice Biennial, in 2002 for best project and the Golden Career Lion in 2012, and more recently, Siza Vieira was granted the Grã-Cruz da Ordem da Instrução Pública [Grand-Cross of the Public Instruction) in 2017 and the Merit Medal by the University of Porto in 2018.
He is the author of many renowned projects worldwide. In the city of Porto, Siza Vieira designed the Serralves Contemporary Art Museum, The FAUP Building and the Bairro da Bouça, whose exhibit "Neighbourhood" was featured in Venice.
It is worth highlighting that the Serralves Museum hosts the exhibition
"in/disciplina"
devoted to the life and work of Siza Vieira, from 19th September until 2nd February 2020. It comprises over 400 sketches and 30 projects signed by the architect from when he was a student to present time.