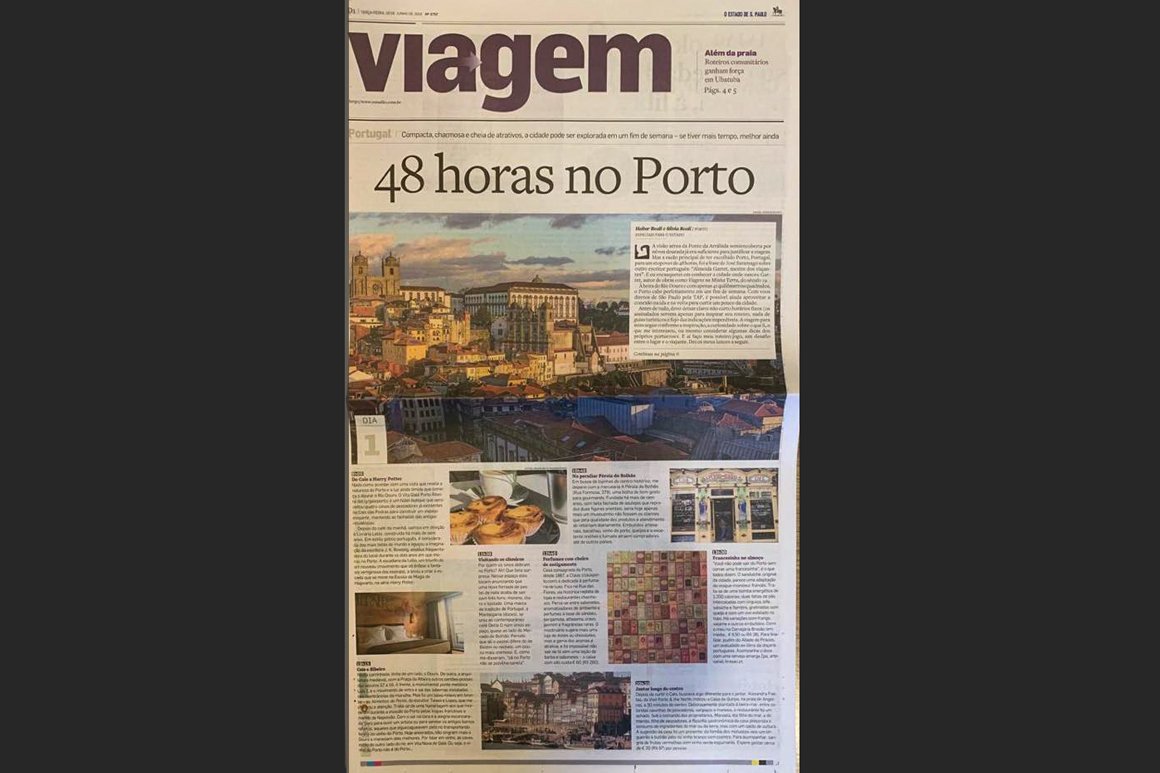 "48 hours in Porto", the roadmap by the most influential Brazilian Newspaper
19-06-2019
The city of Porto has been spotlighted in the biggest newspaper of Brazil, "Estado de São Paulo", which published an article on its printed publication, on Tuesday, 18th June, stating that the Invicta is "solid, charming and full of attractions".
O Estado de S. Paulo, The State of São Paulo, in English, and also known as "O Estadão" or simply "Estadão", is a daily newspaper published in the Metropolitan region of São Paulo, Brazil.
It covers the national territory of Brazil and owns the radios "Rádio Eldorado AM and FM" and the "Agência Estado", the largest news agency in Brazil.
The newspaper features a 48 hour roadmap for a full weekend in Porto, but "if one has more time, the better".
The must-go and must-see places include Porto Historic Centre, the contemplation of the beautiful Ribeira and its ancient charm, going traditional trade for shopping and discovering the flair of the world renowned "Francesinha", or even asking "people from Porto" for the best hints.
In addition, the aerial view of the Arrábida Bridge "surrounded by golden mist" is enough reason to discover the city of Porto, where the master of travellers, Almeida Garrett, was born.