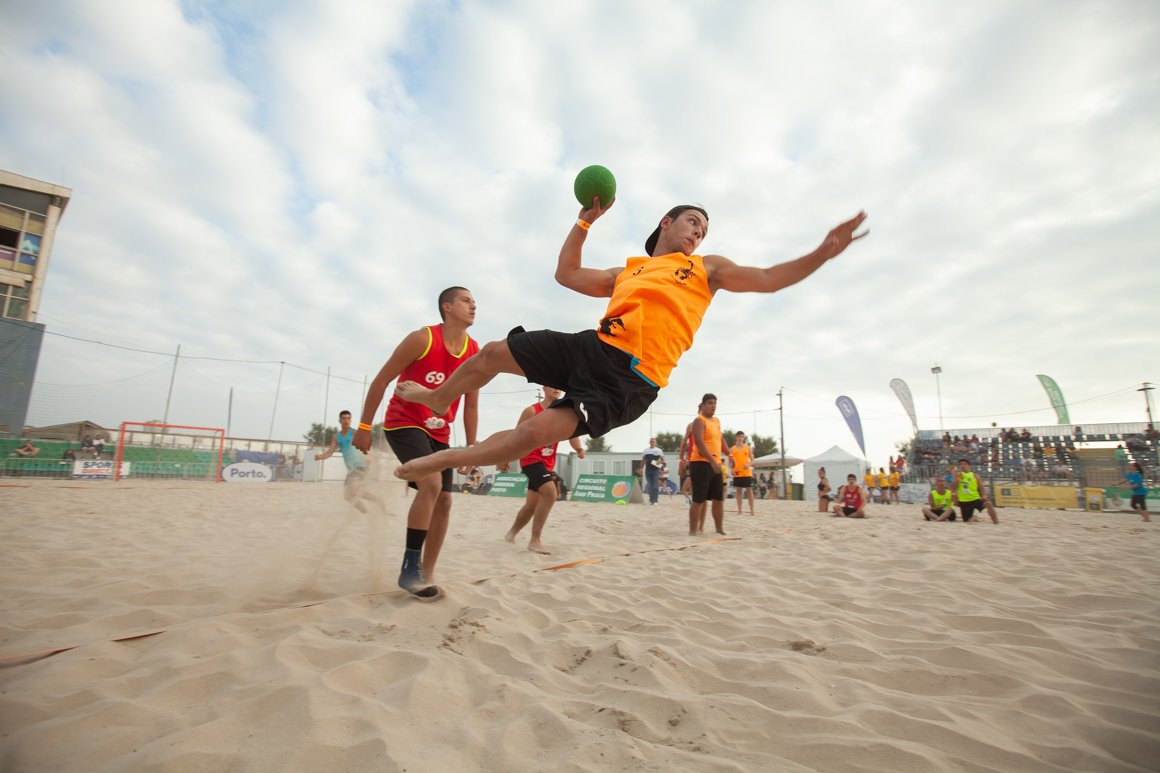 Estádio de Praia hosts the final regional stage of the best Beach Handball
19-07-2019
Handball season in Porto concludes on 21 July with the final stage of the regional competition of beach handball at Estádio de Praia.
This event is organised by the Handball Association of Porto, and the "And'Praia" gathers circa 1.200 athletes to the sports facilities, set next to the Edifício Transparente.
And'Praia includes three rounds, with teams competing from Thursday till Sunday, in three age groups - under 15, Under 18 and Masters.
Team classification results enter the score for the regional Beach Handball tournament and also for the European circuit.
1st round: 4, 5, 6 and 7 de July
2nd round: 11, 12, 13 and 14 de July
3rd round: 18, 19, 20 and 21 de July
Thursdays and Fridays: from 5pm till midnight
Saturdays: from 9am till midnight
Sundays: from 9am till 7pm.